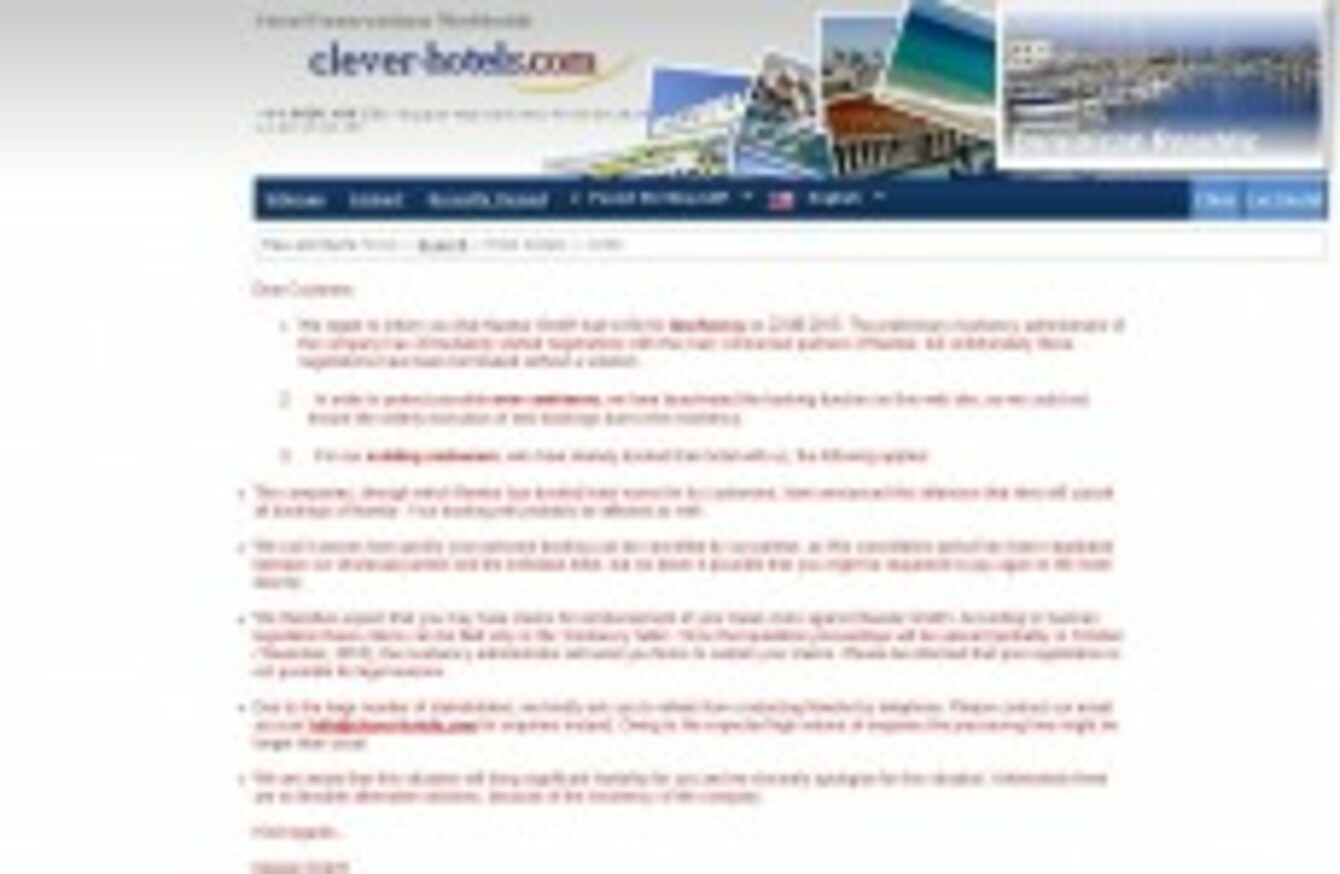 The statement on the Clever Hotels website
Image: Screengrab
The statement on the Clever Hotels website
Image: Screengrab
TRAVELLERS WHO HAVE paid for hotel rooms face having to pay twice for their hotels after a booking website went bust.
Clever-hotels.com, owned by a German company, posted a statement on their website yesterday saying that their parent company had filed for insolvency on Thursday. The administrator had negotiated with creditors, but was unable to find a solution, the statement said.
The company says that they are not taking new bookings and that existing bookings will be cancelled.
"Your booking will probably be affected as well," says the statement, which says that it is "possible" that holidaymakers will have to pay for their hotel again.
Reimbursement claims will have to be made to parent company Navelar GmbH, but "according to German legislation these claims can be filed only in the 'insolvency table'," the statement added.
That means that those who have paid the company will have to wait until October at the earliest to receive forms from the administrator, meaning those with upcoming holidays have no hope of being refunded before they travel.
The statement asks people not to call the company, directing them to email info@clever-hotels.com, before apologising.
"We are aware that this situation will bring significant hardship for you and we sincerely apologize for this situation."
Have you been affected by the collapse of Clever-Hotels.com? Email me: PaulHosford@TheJournal.ie