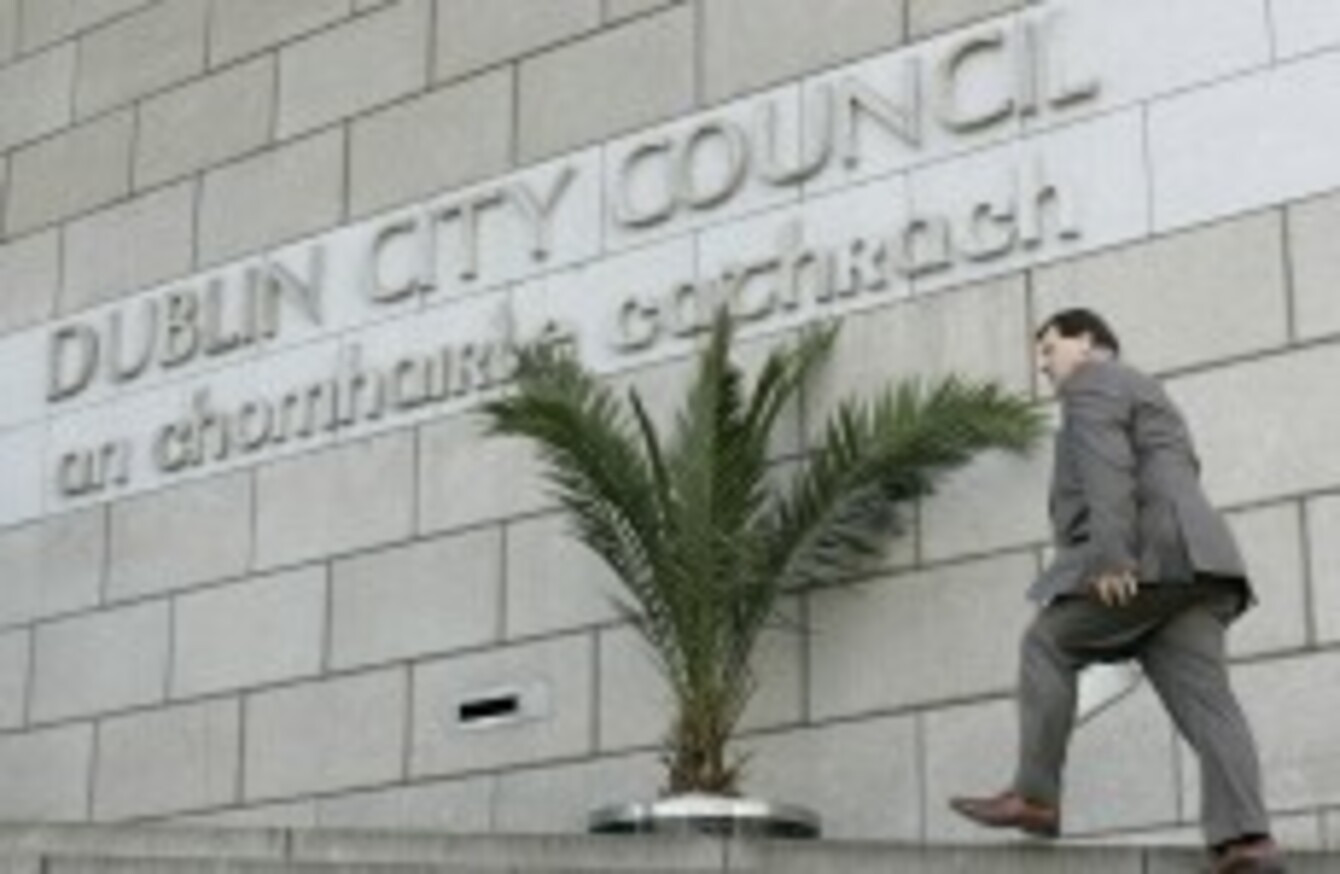 Ireland's city and county councils currently have no legal requirement to balance their books and avoid con
Image: Mark Stedman/Photocall Ireland
Ireland's city and county councils currently have no legal requirement to balance their books and avoid con
Image: Mark Stedman/Photocall Ireland
THE EUROPEAN COMMISSION has called for the creation of legally binding rules requiring Ireland's city and county councils to keep balanced budgets on an annual basis.
The call is made in draft documents compiled by the Commission following its last quarterly inspection of Ireland's affairs, and obtained by TheJournal.ie.
In the documents, the Commission cites the "de facto current fiscal rule" which requires councils to balance their own budgets in order to minimise their requirement on funding from the central government.
There are calls, however, for this to be given a legal footing in order to ensure that the difficult work needed to bring the government deficit under control was not undermined by losses at local council level.
Specifically, Brussels asks for for a comment so that "local authorities' contribution to general government will be held to zero as a rule as of 2013″.
The document suggests pursuing a memorandum of understanding with each local authority, asking each to affirm its commitment not to overshoot its budget.
The commitment could also be included in forthcoming legislation planned by environment minister Phil Hogan to merge town and county councils, and amalgamate city and county councils in Limerick and Waterford, reducing the overall number of councils from 114 to 31 by next year.
The terms of the Memorandum of Understanding for the Irish loan outlined an agreement that the Departments of Public Expenditure and the Environment would agree "a protocol" to ensure that the local government was "managed in balance over the medium term", including balanced budgets for 2013.
The EU-IMF loan also requires Ireland to submit details on the main income and spending of local authorities on a quarterly basis.
Projections forming part of the bailout deal include a €200 million loss between Ireland's five county, five borough, 29 county and 80 town councils for 2013.
This was reduced to €125 million by the Irish government in its figures for Budget 2013, however.