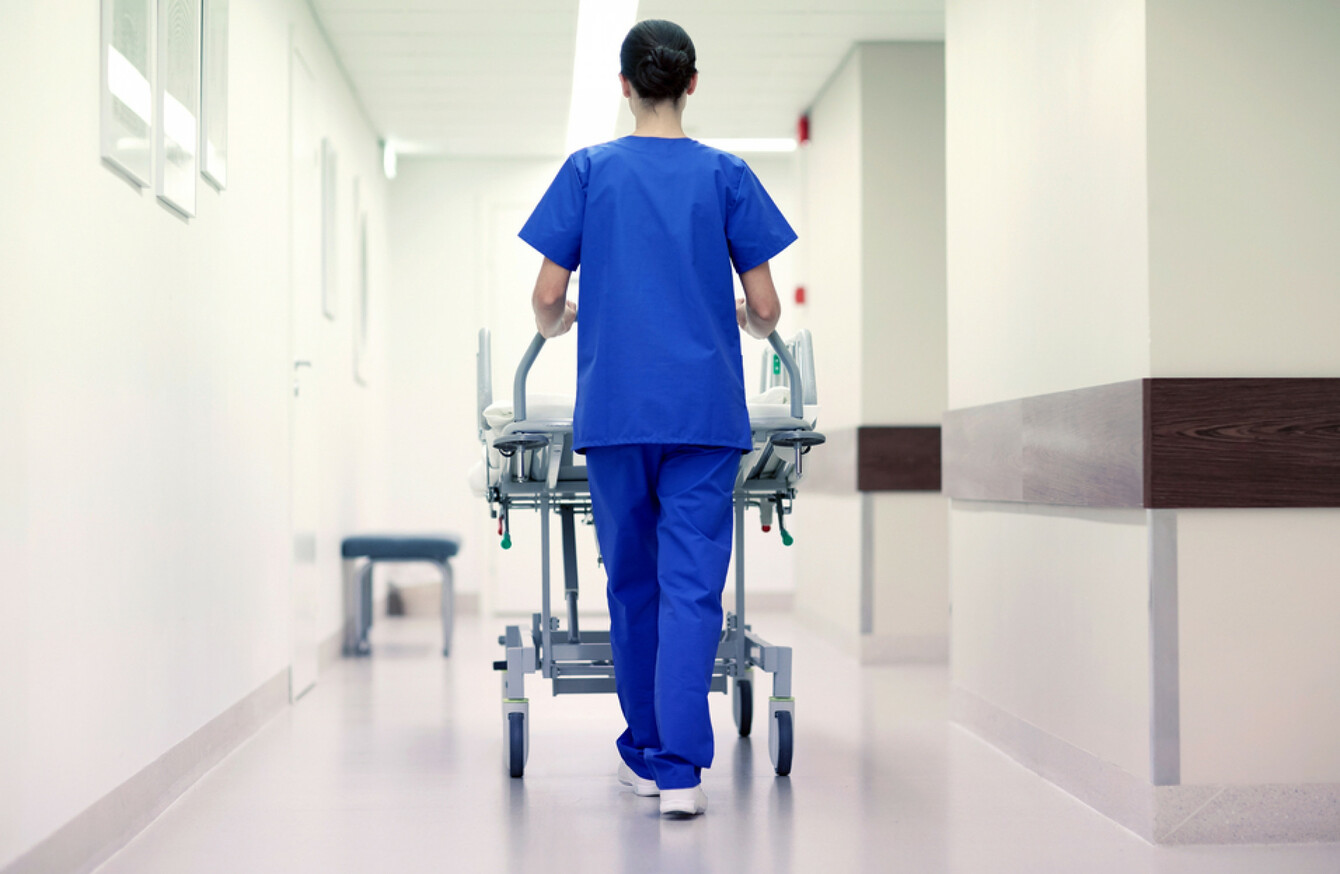 File photo
Image: Syda Productions via Shutterstock
File photo
Image: Syda Productions via Shutterstock
SOME 714 PEOPLE were on trolleys this morning – the highest number ever recorded in a single day, according to the Irish Nurses and Midwives Organisation (INMO).
University Hospital Limerick saw the highest figures today, as a total of 80 people were awaiting admission to a bed.
The figures also show that there were 45 patients waiting on trolleys in University Hospital Galway, 43 in Cork University Hospital, 40 in Tallaght Hospital and 37 in Mullingar's Midland Regional Hospital.
A total of 15 children were left waiting on trolleys in Children's University Hospital, Temple Street and Our Lady's Children's Hospital, Crumlin. There were no children waiting on trolleys in the National Children's Hospital, Tallaght today.
Bantry General Hospital, Nenagh General Hospital and Our Lady of Lourdes Hospital, Drogheda were the only three hospitals in the country that did not have any patients waiting on trolleys this morning.
Last week, the IMNO recorded over 600 patients on trolleys in hospitals around the country every day.
"We saw record trolley figures last week with a total of 3,112 in just one week and today each daily total from that week has been surpassed by the extraordinary figure of 714 admitted patients on trolleys today," INMO general secretary Phil Ní Sheaghdha said.
"This upsurge was predictable and the INMO warned against inaction or insufficient action in the wake of Storm Emma. It is unfortunate for both healthcare staff and patients that these warnings were not heeded and that emergency measures sought have not been put in place," she said.
The INMO are, yet again, calling for emergency status to be immediately declared and emergency response plans put into operation.
Speaking in January, Taoiseach Leo Varadkar said he doesn't want any patient in Ireland to "face the indignity and the risk to their health that comes with prolonged trolley waits".
The Taoiseach said the case for extra beds in our hospitals is "indisputable".
"Even if there was no overcrowding in our hospitals we would say we still need more bed capacity and that's down to the fact that we have a growing population, an ageing population."
'Absolutely deplorable'
Fianna Fáil health spokesperson Billy Kelleher has described the latest INMO figures as "absolutely deplorable".
"Last week was the worst week ever experienced for emergency department overcrowding. Today we are seeing the worst day ever. It's truly shocking," Kelleher said.
"It is critical that the capacity review, published earlier this year, is acted on as a matter of urgency," he said.
To have 714 people awaiting admission shows the distance we need to go before our health system is able to cope with the demands that are being put on it.
A population that is getting progressively older means that these problems are not likely to go away soon and the Minister must act without delay.
Nursing homes spaces
Nursing Homes Ireland (NHI) has today written to Minister for Health Simon Harris and the HSE to inform of bed availability within nursing homes to alleviate overcrowding in hospitals.
NHI said it undertook a survey last week of private and voluntary nursing homes that showed there were 537 beds available within 114 nursing homes.
69% of survey respondents had bed availability, with 166 responding. This snapshot represents around 25% of private and voluntary nursing homes, according to NHI.
Tallaght University Hospital said in a statement today that it is experiencing a very high number of emergency attendances, which is resulting in longer patient waiting times.
"We are asking the public where possible to attend their GP or out-of-hours GP services in the first instance," the statement said.
"Emergency department patients are seen in order of priority which may result in patients with minor illnesses or injuries experiencing delays. We would like to thank the general public for their understanding and cooperation during this busy period."