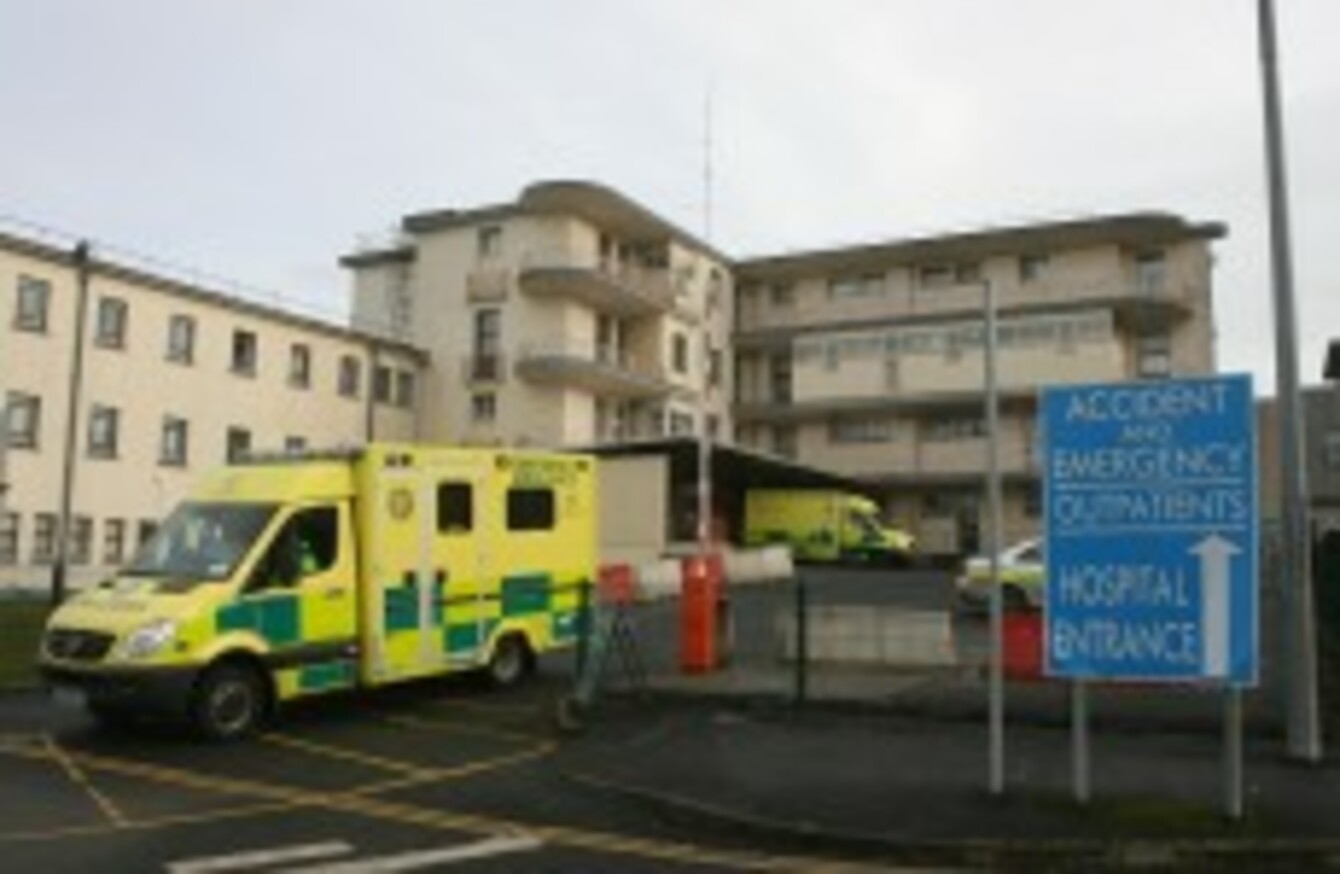 Emergency Department at University Hospital Limerick
Emergency Department at University Hospital Limerick
THE LATEST TROLLEY watch figures show that there has been an increase of 8% in hospital overcrowding in comparison to this time last year.
The figures compiled by the Irish Nurses and Midwives Organisation (INMO) show that in July, 5535 patients admitted for inpatient care found themselves either on a trolley, in an emergency department or placed on an a bed or trolley on an inpatient ward.
The rate of patients admitted on trolleys in Accident and Emergency (A&E) departments in five hospitals increased by between 75% to 187% in comparison to the same period last year.
Hospitals 
In July 2013, Sligo Regional Hospital admitted 45 patients on trolleys in A&E department, while this year 129 patients were admitted on trolleys, an increase of 187%.
Mater Misericordiae University Hospital saw an increase of 154% since last year, with St James' Hospital seeing the same increase of 154% since last year.
Our Lady of Lourdes Hospital, Drogheda saw an increase of 99%, while University Hospital Limerick increased by 75%.
The INMO says the figures confirm to them that there has been a significant increase in overcrowding and said that "regardless of current budgetary situation facing the HSE, the need for additional funding to be allocated immediately. This must allow for the opening of closed beds and the recruitment of additional staff".
The INMO General Secretary Liam Doran said this is something that the health service cannot ignore this level of overcrowding.
He added:
There is no alternative, in the face of this level of demand and overcrowding, to the immediate allocation of additional funding to allow closed beds be opened and additional staff recruited. The INMO is meeting with the new Minister, Mr. Leo Varadkar TD, in early September. We will be raising this overcrowding problem with him as an immediate priority which must be addressed.