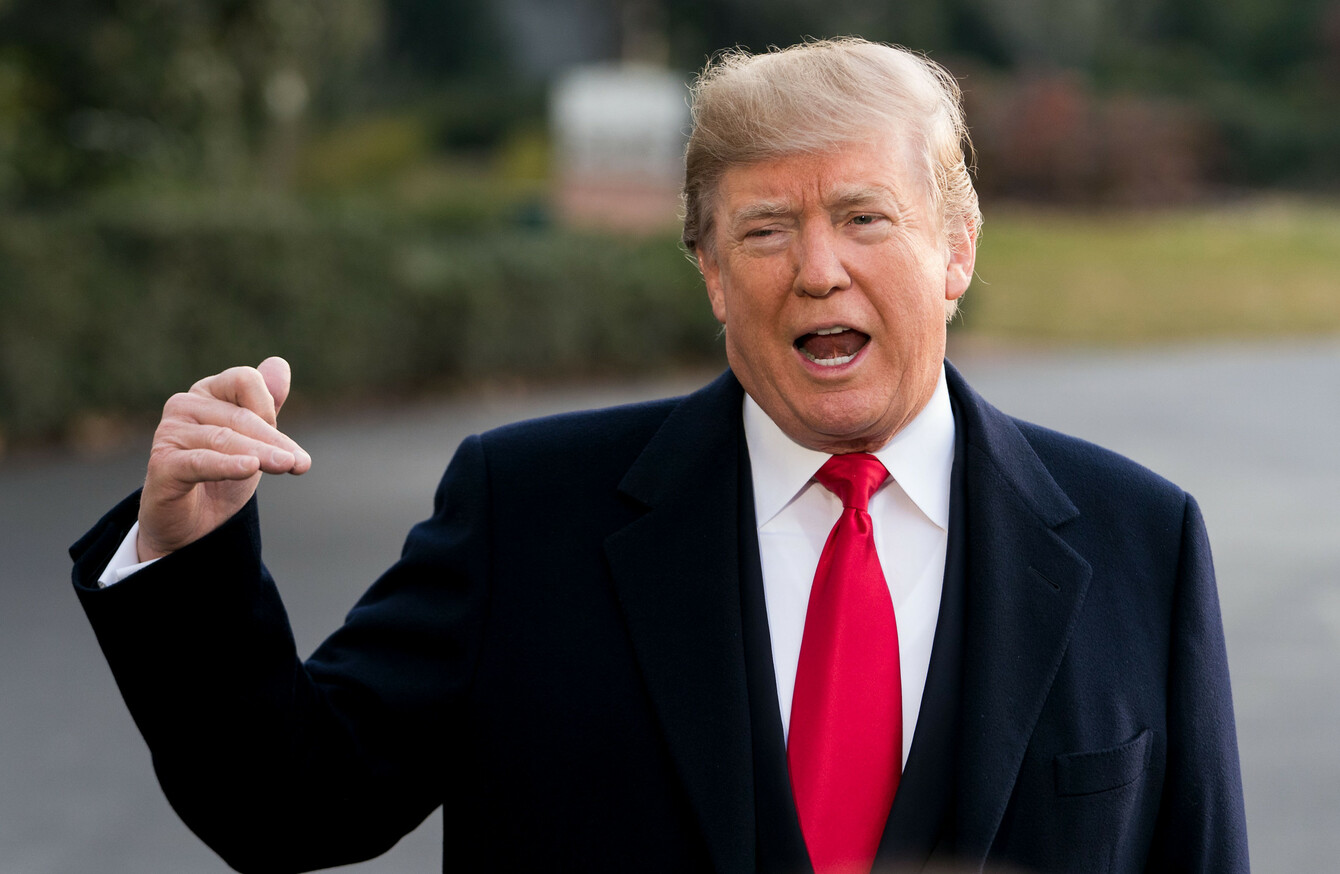 Image: Xinhua News Agency/PA Images
Image: Xinhua News Agency/PA Images
AMERICANS' OVERALL TRUST in the news media has increased since the election of Donald Trump despite a rise in those who believe the president's claims of "fake news".
The survey prepared for the Poynter Institute found a sharp partisan divide on the media, with Republicans and Trump supporters sceptical about news organisations and others more confident.
In the survey, 12% said they have a "great deal" of trust and confidence and an additional 37% have a "fair amount".
But 39% of respondents had "not very much" trust and 13%"none at all".
The researchers compared their findings to Gallup poll results which found confidence in the news media rose from 32% in September 2016 to 41% in September 2017.
"Encouragingly, we find that the public supports the press, albeit weakly," said the report by Andrew Guess of Princeton University, Brendan Nyhan of Dartmouth and Jason Reifler of the University of Exeter.
"However, this result masks dramatic polarization in media attitudes."
Revealing a stark political contrast, roughly three in four Democrats expressed confidence in the news media compared with just 19% of Republicans.
And 44% of survey respondents said they believe the news media fabricates stories about Trump and 31% agreed with the president's claim that large media outlets are the "enemy of the people".
A large majority, 69%, said the media "tend to favour one side" but the same percentage believe that news organisations "keep political leaders from doing things that shouldn't be done".
And the authors cited the "disturbing" finding that 25% endorsed limitations on press freedom – including allowing the government to block news stories it sees as biased or inaccurate.
"The American news media is experiencing unprecedented attacks from the highest office in the land," the authors said.
#Open journalism No news is bad news Support The Journal

Your contributions will help us continue to deliver the stories that are important to you

Support us now
"Politicians frequently resist unfavorable coverage, but the constant barrage of public attacks on the legitimacy of the press is unprecedented in the modern era."
Even though there are "strong pockets of support" for the media, Trump's attacks "have seemingly exacerbated partisan divisions" on media coverage, they wrote.
"Given these results, the challenge for media outlets is to avoid being drawn into alignment with either of the parties."