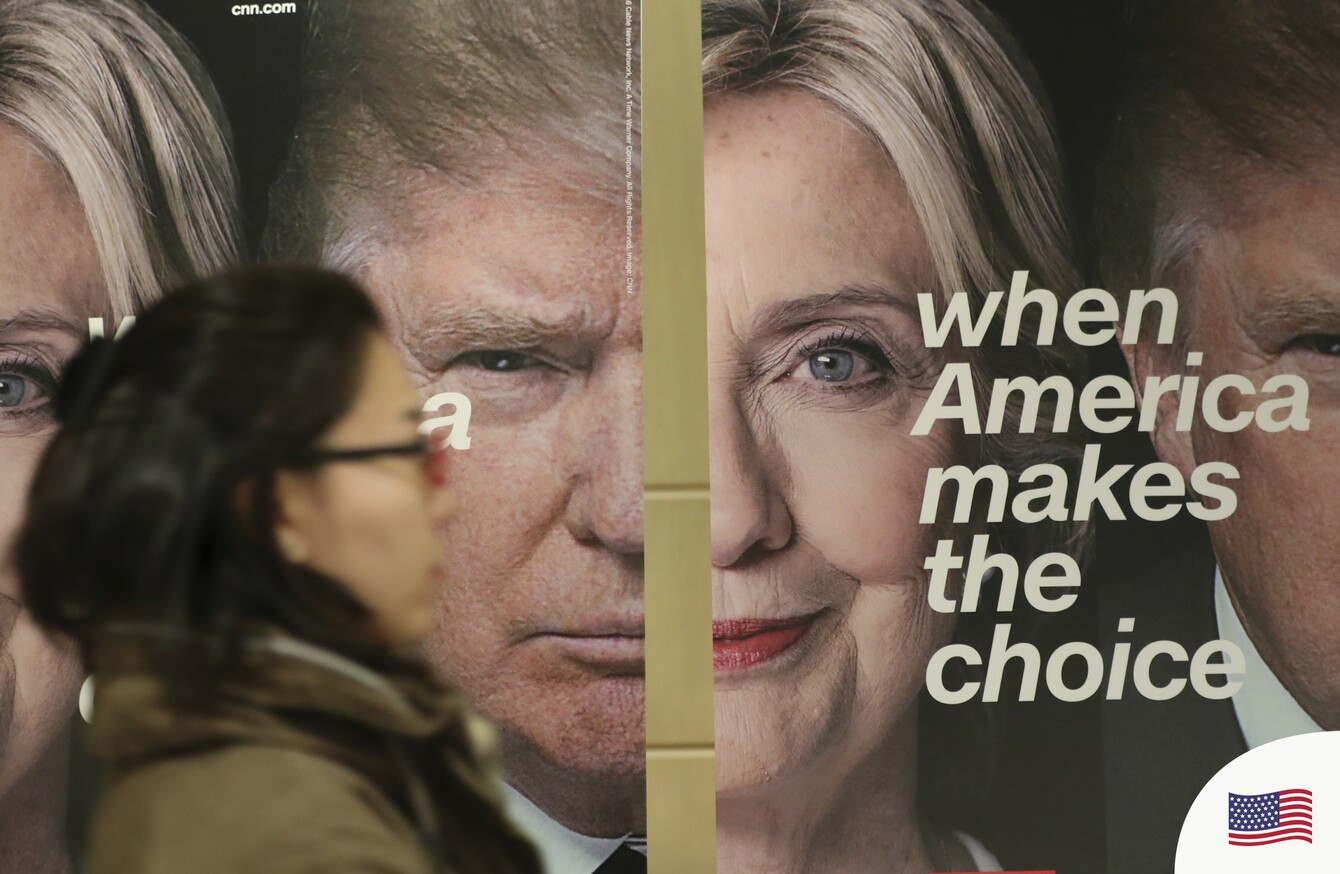 Image: Lee Jin-man/AP
Image: Lee Jin-man/AP
ASIAN EQUITIES REVERSED early gains in volatile trade overnight as early results from the US presidential election indicated a knife-edge result, with market favourite Hillary Clinton struggling in key battleground Florida.
Investors across the planet have grown increasingly confident the former secretary of state will win the vote over firebrand tycoon Donald Trump.
But as the votes in Florida came in, Trump was building a healthy lead. The state is considered crucial if he is to take the White House.
Early confidence across trading floors was wiped out as investors consider the prospect of a win for the real estate mogul.
Clinton is considered by many investors to be a safer bet than Trump, who is seen as a loose cannon with policies many fear could wreck the world's top economy.
"We're being thrown this way and that over the voting results," Tomoichiro Kubota, a senior analyst at Matsui Securities in Tokyo, told Bloomberg News.
"Overall, the market has priced in a Hillary victory by about 80 to 90 percent. If Trump wins, we can't deny the possibility of wild moves."
Tokyo was up more than 1% at one point in the morning but was down 0.2% by 2am.
Hong Kong tumbled 1%, Shanghai fell 0.2%, Sydney was off 0.1%, Seoul slid 0.6% and Singapore was 0.1% off.
The dollar also tumbled against the yen as investors rushed into the Japanese unit, which is considered a safe bet in times of uncertainty and turmoil.
The Mexican peso – which was battered by Trump's anti-immigrant rhetoric earlier in the campaign – also tumbled. The dollar at one point fell to as low as 18.2080 pesos from 18.6152 pesos late tonight but rallied to 19.10 pesos in late morning trade.