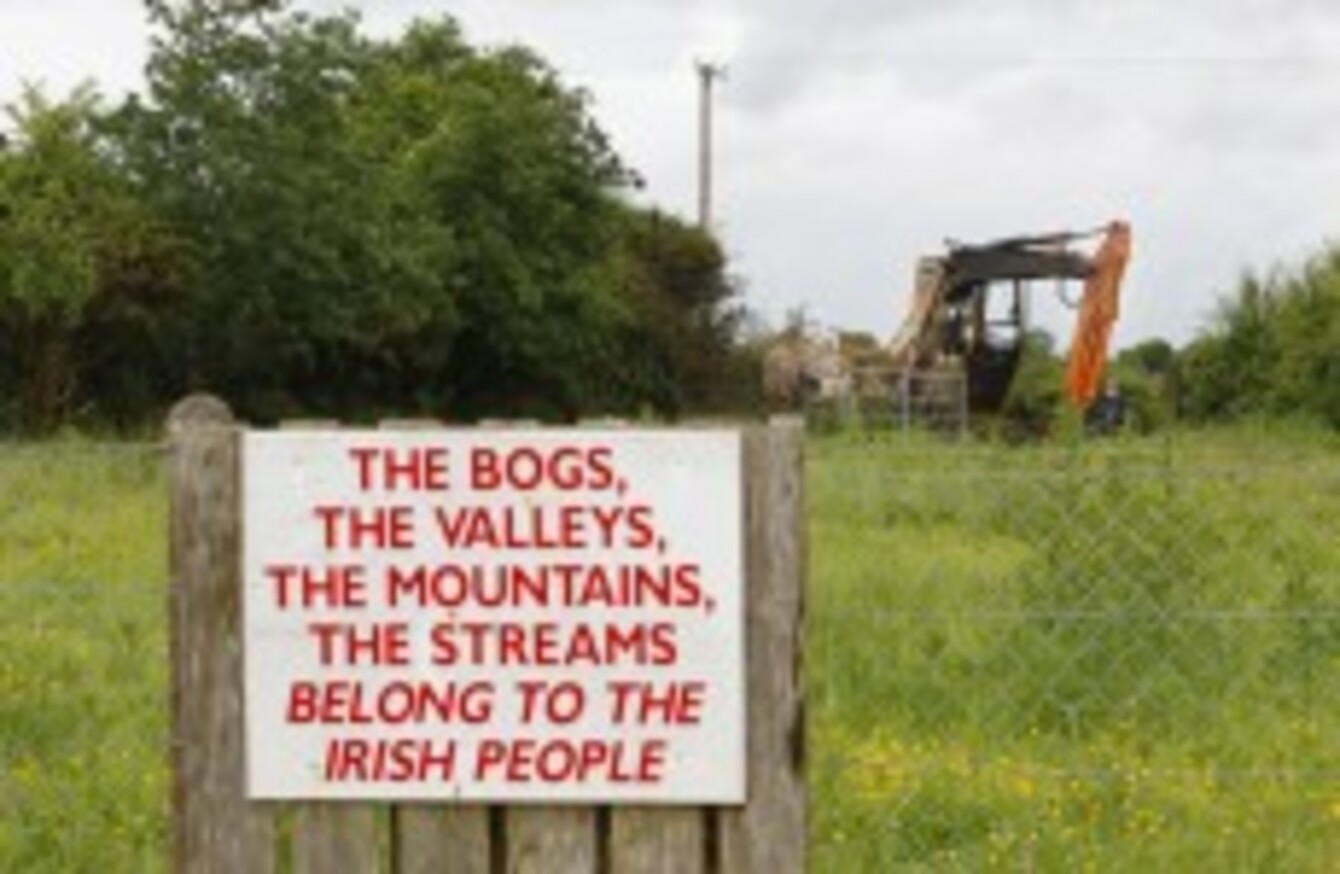 Image: Julien Behal/PA Wire
Image: Julien Behal/PA Wire
THE MINISTER FOR Arts, Heritage and the Gaeltacht Jimmy Deenihan is calling on turf-cutters to work within the law, following disturbances on a bog on Co. Galway overnight.
Around 150 turf-cutters were involved in a stand-off with Gardaí last night after officials from the National Parks and Wildlife Services attempted to move equipment used to cut peat near Clonmoylan Bog.
One of the machines was set on fire in the early hours of this morning. The stand-off came to an end earlier today and cutters were allowed to remove their own machinery in the presence of Gardaí.
Deenihan said that Gardaí removed and technically examined one piece of equipment, which has since been returned on the condition that it is not used to cut turf illegally.
He's echoing the Taoiseach's calls for turf-cutters to work within the law, accept the existing compensation package and move forward on the issue. He said that the Irish and European laws on environmental and heritage protections cannot be cast aside.
A European Union directive requires member states to conserve peatland habitats on raised bogs, a move which has meant it has had to enforce a total ban on turf-cutting on 53 bogs.
Deenihan said that €5 million for compensation has been set aside, and that the compensation package has already been enhanced.
Ireland faces daily fines of €25,000 for environmental damage if the laws are flouted, according to the minister.
RTÉ reports that the Turf Cutters Contractors' Association feel that they have won the battle and will continue to cut turf.
All images: Julien Behal/PA Wire
Clonmoylan Bog standoff

A garda walks past a fire damaged tracked machine at Clonmoylan Bog near Woodford during a standoff between National Parks and Wildlife Service over illegal turfcutting on the bog land resulted in the removal of turfcutting equipment in the presence of gardai.

Clonmoylan Bog standoff

A fire damaged tracked machine at Clonmoylan Bog.

Clonmoylan Bog standoff

A sign erected by protestors at Clonmoylan Bog

Clonmoylan Bog standoff

Protestors cheers as a seized hopper is driven away

Clonmoylan Bog standoff

A sign on a road near Clonmoylan Bog