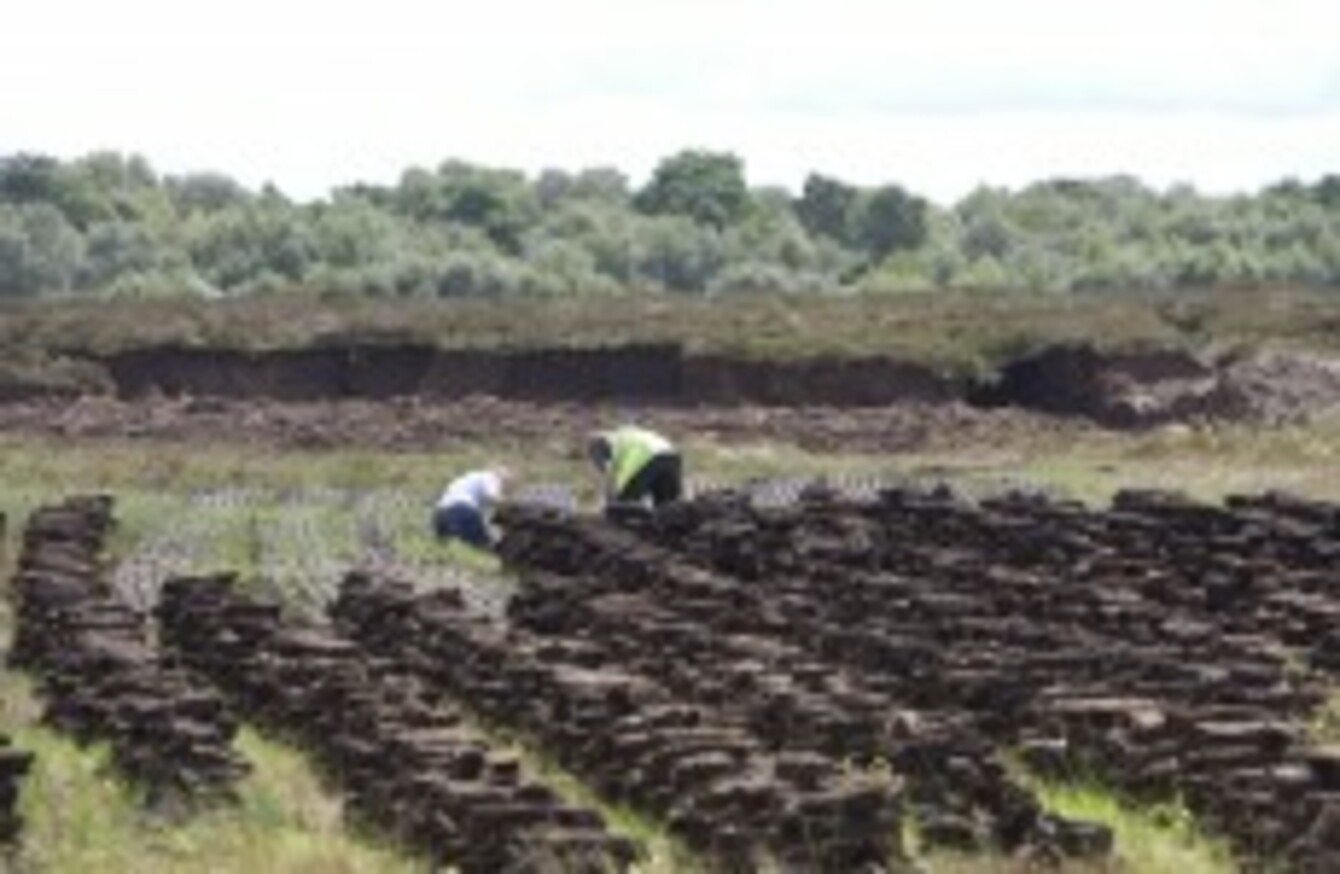 Image: Eamonn Farrell/ Photocall Ireland
Image: Eamonn Farrell/ Photocall Ireland
THE GOVERNMENT HAS published a long-term plan for Irish peatlands which will see many Irish bogs de-designated so turf cutting can continue.
The three documents, published by Minister Jimmy Deenihan, set out for the first time a long-term vision for the protection of Ireland's bogs.
Perhaps the most interesting development in the strategy is the plan to de-designate a number of the National Heritage Areas (NHAs) to allow turf cutters to continue cutting these raised bogs. The overall area of endangered habitats will be increased but it will exclude the most heavily cut sites, avoiding any impact on over 80 per cent of active turf cutters. This means cutting will be able to continue on 45 of the NHAs.
Many of the 25 new sites proposed for designation are already in public ownership or have few or no turf cutters and anyone required to cease cutting will be offered compensatory measures, similar to those available in relation to Special Areas of Conservation (SACs). This compensation scheme is open for applications with immediate effect, the department told TheJournal.ie.
Pragmatic approach
As for the SACs, the strategy provides for the future restoration and management of the 53 raised bog SACs and proposes that a number of Bord na Móna owned bogs be put forward as compensatory SACs. To date, some 2,800 applications have been made for compensation under this scheme.
One of the documents published today also sets out proposals for the development of a new regulatory regime for turf contractors.
"For all our benefit, we need to protect and preserve a sample of these for ourselves and future generations, whilst also working with communities that are affected by conservation requirements," commented the minister.
If we can meet our conservation targets in a way that impacts on fewer people, and reduces pressure on the taxpayer, then that is the type of pragmatic approach that I believe we should take.
Devil in the detail
While TD Luke Ming Flanagan, who is also PRO of the Turf Cutters and Contractors Association (TCCA), welcomed the proposed de-designation of some of the NHA sites, he said the '"devil will be in the detail" of the 600 pages of documents published today.
"We are also wary of the fact that the strategy sets out proposals for a new regime of regulation for turf cutters," he said. "It's one thing to say there'll be de-designation but we can't welcome it if it will be made impossible to cut turf because of onorous regulations".
The Roscommon TD accused the government of changing its position in order to win some votes for candidates from the two government parties in the upcoming local and European elections.
"The Fine Gael and Labour TDs in the areas where people were daft enough to vote for them were terrified by this issue," he said. "Whenever an election comes up, governments, whoever they are, seem to move their position on this and when the election is over they move it back again."
"Let's just say that if there was an election every year, there'd never be a ban on turf cutting," he added.