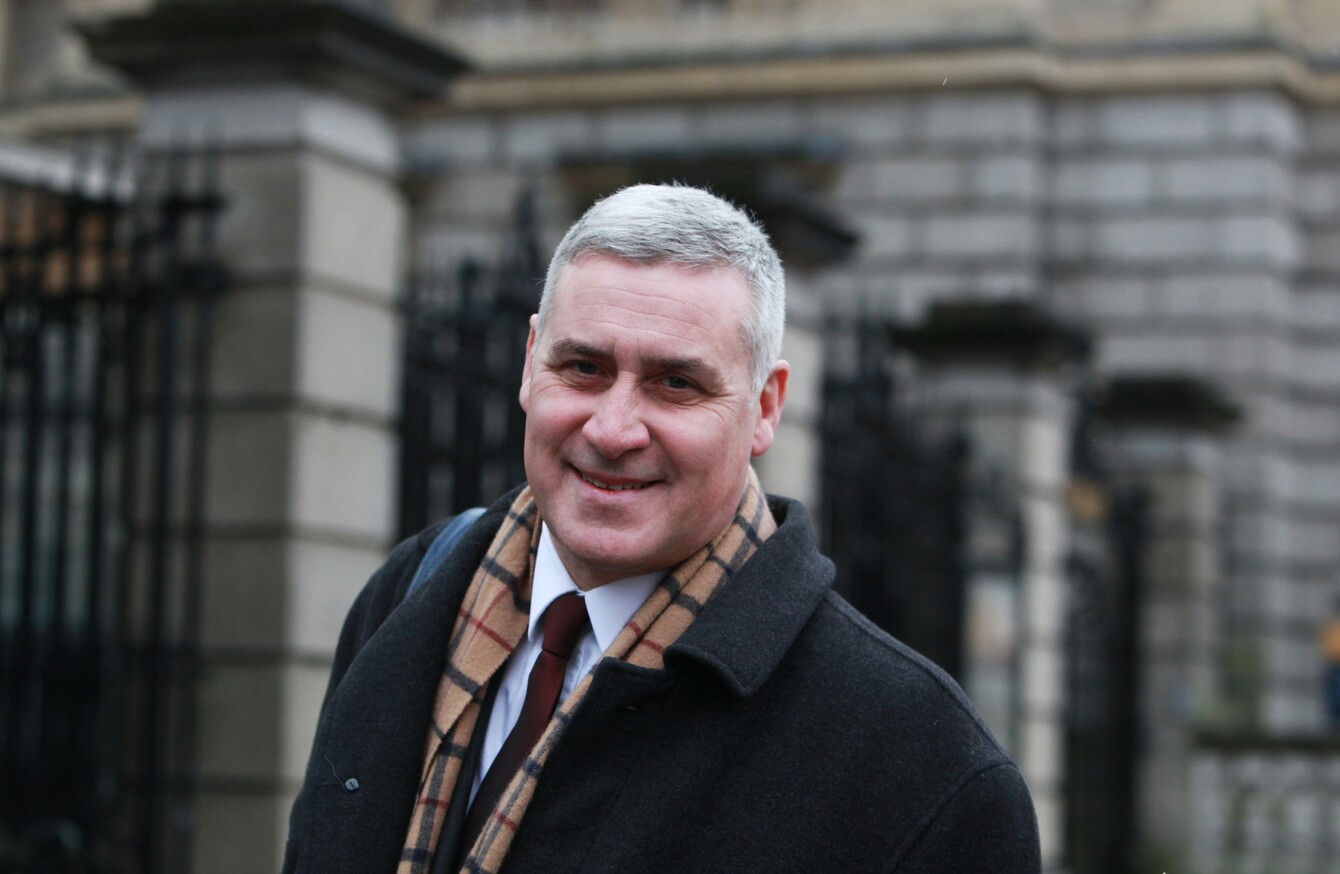 Image: Leah Farrell
Image: Leah Farrell
THE DECISION TO keep a child who was allegedly sexually abusing another child in State care – a case examined in a recent RTE Investigates programme – was a "complex decision on balancing the care of the two children", according to Tusla chief executive Fred McBride.
Members of Tusla, the Child and Family Agency were present at the Joint Committee on Children and Youth Affairs this morning to discuss recent controversies surrounding the foster care system in Ireland.
"We always endeavor to be open and transparent if we make mistakes and we do make mistakes," McBride said.
RTE Investigates
Last month, an RTÉ Investigates programme examined a case where Tusla fought to keep a child in a foster placement, despite the existence of "credible" allegations of sexual abuse.
In 2011, a boy named 'Mark' living in voluntary foster care told his birth mother than he had been sexually abused by another foster child twice his age.
Despite this, the HSE decided to leave 'Mark' in the foster home.
In response to questions raised today on the findings, McBride stated that he is unable to provide specific comments on the case as it is currently in front of the courts.
He stated that he did not find it unreasonable not to remove the child alleged of sexual abuse from the home.
"I mentioned an example of two children in foster care. You don't just remove a child and risk harm. If it was your own child you wouldn't just throw them out, you would find a solution," McBride said.
When it can create significant life long damage, it's not a notion that Tusla would deal with.
McBride criticised the manner in which the cases have been reported on in the media.
"An extremely simplistic way that things are presented in the press does not help with this situation.
"It's not always as straightforward. It's a complex decision on balancing care of two children we have responsibility for," he told the committee.
Shannon report
The RTÉ Investigates programme was aired on the same day a report was published by the Government's Special Rapporteur for Child Protection Dr Geoffrey Shannon, which stated that "much greater co-operation" is needed between gardaí and Tusla to protect vulnerable children.
It was written and commissioned by An Garda Síochana following the controversy of the removal of two Roma children from their families by gardaí in 2013.
The report looks into the gardaí's use of Section 12 of the Child Care Act – a provision that provides the gardaí with permission to remove children from their families when the children are at serious risk.
It states that some children are removed from their families by gardaí on numerous occasions, only to be returned by Tusla.
Today, McBride reiterated to the committee that no staff member of Tusla had been interviewed for the report findings.
Tusla director of policy and strategy Cormac Quinlan said that Dr. Shannon did not make the agency aware of his findings before the report was released.
"He met with us on 2 November and read segments of the report, but he didn't go into the 92 cases, he talked about legal issues," Quinlan said.
Tusla chief operations officer Jim Gibson told the committee today that Tusla has given commitment to the Minister for Children and Youth Affairs to review the 92 cases mentioned throughout the Shannon report.
#Open journalism No news is bad news Support The Journal

Your contributions will help us continue to deliver the stories that are important to you

Support us now
Grace case
It came to light earlier this year that authorities had at least four opportunities over 13 years to make an intellectually disabled girl 'Grace' at the centre of an abuse scandal safe.
McBride again confirmed to the committee today that some of the members who were involved in the case are still employed by the agency, but insisted that "relevant HR procedures" are in place.
Gibson said:
We have done absolutely everything in a legal framework to address this. They are facing one of the most robust processes in a tribunal. It would be ridiculous for us to make comment. We have been told by the tribunal that we cannot discuss this further.
New strategy 
Tusla launched a new child protection and welfare strategy for 2017-2022, earlier this year. The strategy is part of Tusla's ongoing programme of change and includes a new national approach to practice.
The strategy will see the agency team up with Signs of Safety, an organisation that works closely with families to provide face-to-face support.
McBride told TheJournal.ie earlier this month that the new strategy was decided upon when the management team came to the conclusion that Tusla's status quo was was no longer working.
"The status quo wasn't working as well as it should. We needed a fundamental change of thinking in terms of how we intervene with private family life," McBride said.
"The notion that state agencies have all the answers and can impose solutions has proven not to be effective."