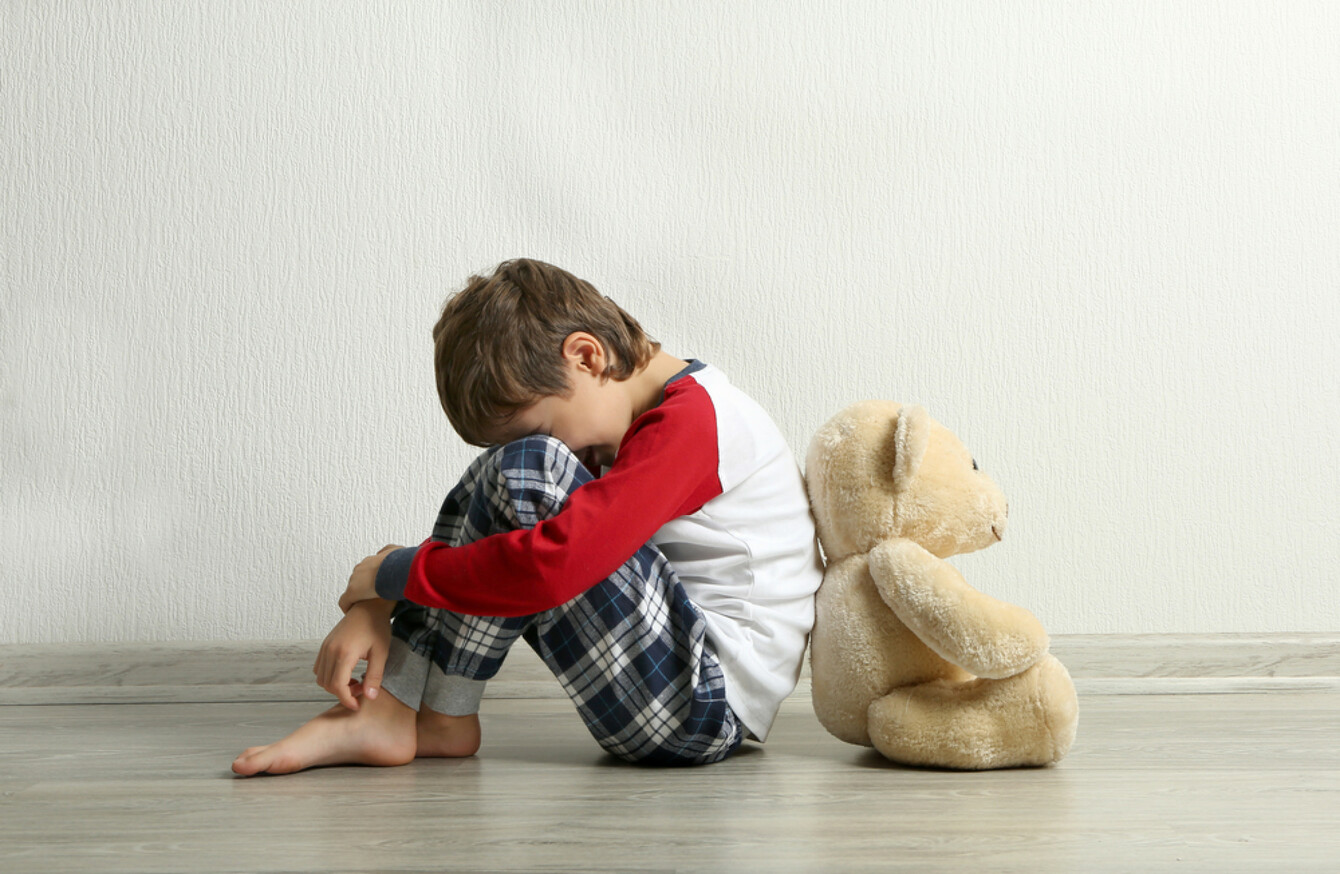 Image: Shutterstock/Africa Studio
Image: Shutterstock/Africa Studio
TUSLA, THE GARDAÍ and the government are beginning to treat deficiencies in its child protection practices with a "level of national urgency" according to the Irish Society for the Prevention of Cruelty to Children (ISPCC).
Its assessment comes six months after the publication of the report that "every parent in Ireland should read".
Compiled by the Special Rapporteur on Child Protection Dr Geoffrey Shannon, it detailed the systemic failings in the system for gardaí exercising powers to remove children from their homes, including the inadequacies in how Tusla cooperated with An Garda Síochana.
Some children are repeatedly removed from their families by gardaí, only to be returned by Tusla, Shannon found.
In all, 91 cases were detailed including children going into school with blood on their uniform, babies found running around in soiled nappies, syringes found in the bedroom and numerous cases of neglect.
The audit described the lack of feedback from the agency as both "personally and professionally frustrating" for gardaí who have removed a vulnerable child from their parents' care.
He said the State most ensure "children do not slip through the net". "We need to pull children back from the brink," he added, and included a number of recommendations for how this could be done.
ISPCC CEO Grainia Long told TheJournal.ie that Shannon had given some "very clear recommendations" and the agencies involved have already begun to make real progress.
"The fact that there has been improvement in the last six months demonstrates how important it was we got this report," she said.
In the report Shannon outlined how gardaí would frequently be called to attend homes to remove a children whose safety was in question and said that access to a Tusla social worker out of hours could have aided the gardaí and the child in the situation.
"The report said gardaí shouldn't remove a child from home without a social worker present," Long said. "They have skills to support a child's needs. And, essentially, the changes that Tusla are bringing is trying to change that."
As outlined in the Budget, Minister Katherine Zappone secured an additional €40 million for Tusla which was set to go towards, in part, additional out-of-hours services provided by the agency.
In October, Tusla CEO Fred McBride told an Oireachtas Committee that he anticipated "the on-call capacity will almost double [next year] so we can provide not only advice and information to the garda over the phone but a member of staff can physically attend an incident or situation and take custody of a child where necessary".
Long said she'd like to see a similar system to that used in Northern Ireland where an on-call social worker will be able to respond to a PSNI query that could aid police in the type of action that they take.
"They could ask important questions like 'is the child known to social workers?' or 'has a social worker been to visit recently?'," she said.
The charity chief executive also welcomed the development of a dedicated team within the gardaí to deal with child protection issues.
Another aspect of Shannon's report was the lack of training given to gardaí to deal with situations where they may have to remove a child from their family.
Such was his insight that Shannon was invited by the gardaí to train new recruits in Templemore in child protection.
Long said that it is vitally important that gardaí develop a good working relationship with Tusla, and evidence of this was already forthcoming.
She said: "This will make a big difference culturally. We were aware of some of the issues presented in this report for years.
We've had a number of instances where children have called childline to outline these very things. We absolutely knew that these kinds of things happened. We wanted a level of national urgency for this problem and the report has given us that.
Long said that Tusla, gardaí and Minister Zappone had taken a proactive approach to dealing with this matter and that it was most welcome.
She added: "We can see change happening and everyone is taking it seriously, but it will take time. Structures drive cultural change, and we will begin to see that more and more in future."