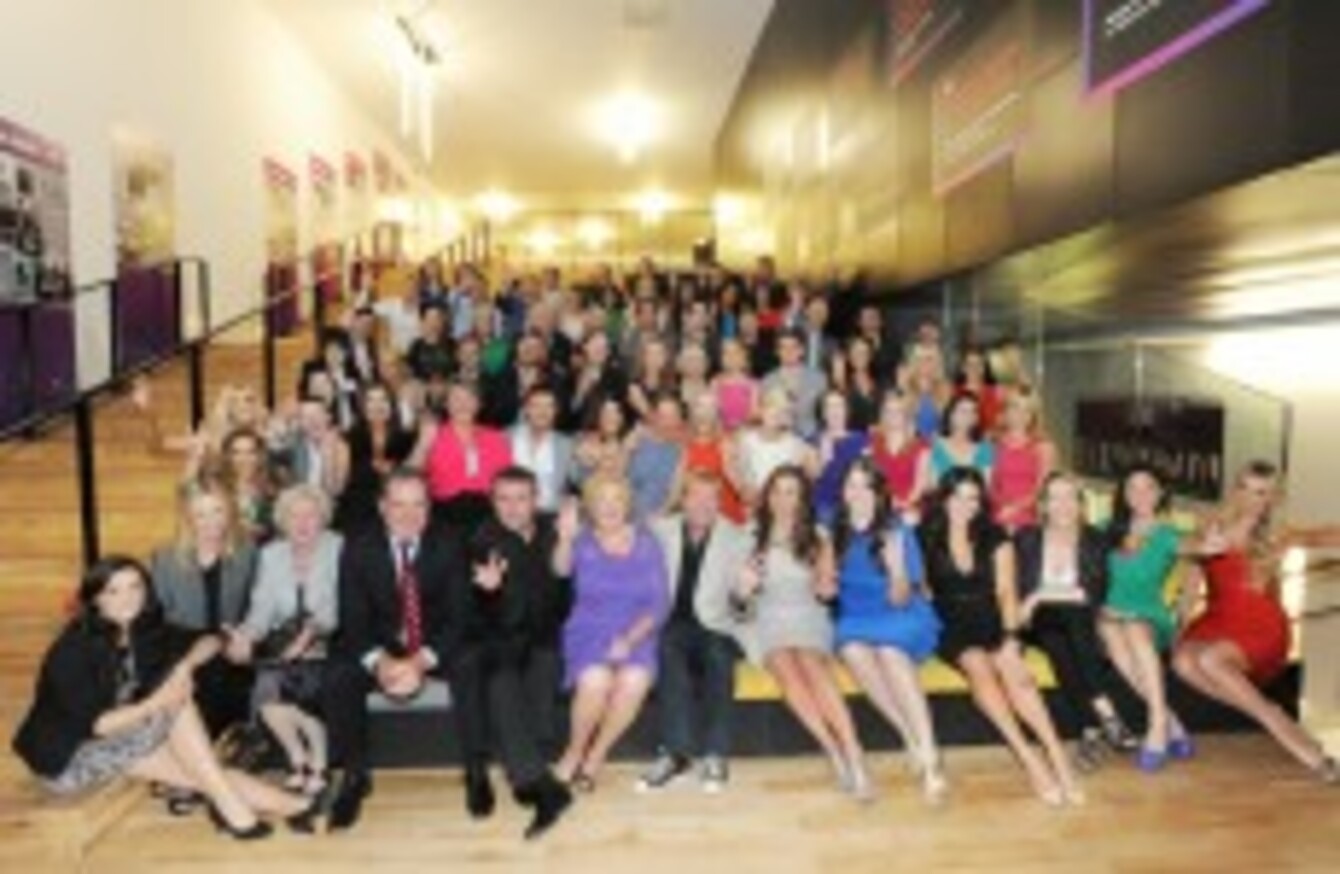 TV3 staff at last autumn's schedule launch.
Image: Sasko Lazarov/Photocall Ireland
TV3 staff at last autumn's schedule launch.
Image: Sasko Lazarov/Photocall Ireland
TV3 WORKERS CAUGHT leaking any confidential business or editorial information will face disciplinary action, management warned today in an email sent to all staff at Ballymount.
The memo – seen by TheJournal.ie - comes after a number of tabloid newspapers ran stories this morning speculating on sweeping changes to the daytime schedule of in-house productions.
Aside from the imported Jeremy Kyle Show, the commercial broadcaster's schedule from 7am to lunchtime is home produced – with Ireland AM leading into the The Morning Show, and then Midday.
Exposé and its 5.30 news product are also considered part of the "daytime" schedule.
The email, sent this afternoon from recently-appointed head of content Jeff Ford, stated:
Over the past couple of months a number of highly sensitive stories have appeared in the press regarding TV3.

Yesterday we were contacted by a journalist from the Mail who listed a number of confidential changes we were in the process of reviewing this week.
Ford goes on to warn staff that if the leaks are discovered to be coming from the broadcaster, it will "become a disciplinary matter".
On foot of an enquiry from TheJournal.ie about the memo, a spokesperson for TV3 said that:
On the back of the recent leak of confidential information in relation to TV3, all staff were reminded of their contractual obligations. Like any business, confidentiality is imperative when it comes to certain business matters and any breach of confidentiality could result in disciplinary action being taken. This is normal procedure in any business.
A second staff email, sent by the HR department, tells workers at TV3 that the coverage in today's papers was "not accurate". According to HR Director Julie Eastwood:
We are considering some changes to our daytime schedule but this remains a work in progress.
She says that management have spoken to anyone likely to be affected by the changes under consideration, and that "no one's job is at risk" despite the "outlandish headlines that have appeared today".
The Irish Daily Mirror had claimed this morning that Xposé, Ireland AM, Midday and The Morning Show all "face axe".
A spokesperson for TV3 told TheJournal.ie that "this is not true". The spokesperson said:
Yesterday TV3 confirmed when questioned that Daytime would be changing and that such changes would be announced at the upcoming autumn launch on 15th August.

Below is what was said:

"TV3 Daytime is undergoing a makeover with new changes to the programming structure scheduled to be revealed at TV3′s upcoming autumn launch on 15th August. Daytime on TV3 consists of all shows from 7am – 6pm (Ireland AM, Jeremy Kyle, The Morning Show, Midday, News, Xposé etc). Jeff Ford, TV3 Group Director of content said: "We're very excited about the upcoming changes as is everyone at TV3. We're looking forward to revealing all on the 15th."

I'm not sure how the Mirror construed from this that 4 shows were for the "axe". But, without revealing our changes, this is not true.

We are looking at a very exciting refresh of our entire daytime schedule which will enhance what is already a very strong performing part of our schedule.
Ford was appointed to the role of director of content in January of this year, moving from UK broadcaster Channel 5. He hinted of major changes to come in a statement released at the time:
"I can't wait to meet the talented team there and start working alongside them to bring viewers even more great programming which will take TV3 to the next stage in its development."