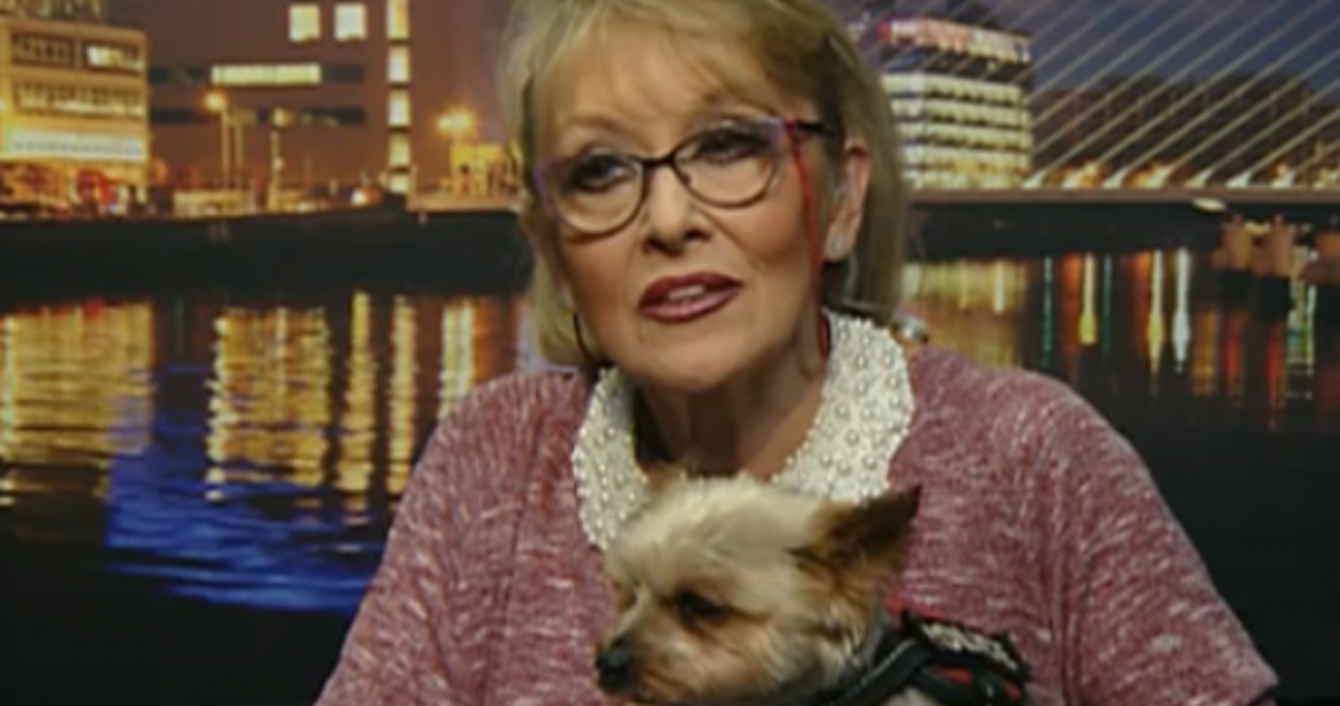 Image: RTE
Image: RTE
CLAIRVOYANT DEREK ACORAH told Twink that her dog Teddy was over the dognapping and will live a long and healthy life.
The entertainers Yorkshire Terrier, Teddy, was 'dog-napped' last September but he was returned to Twink following a tip-off several days later.
This afternoon the Most Haunted star spoke to Adele King on the RTÉ Today Show about Teddy's recovery from the incident.
Acorah started by describing the trauma he first got from Teddy:
I got 90% trauma when I first saw him…right now with him I get 1%, he's with his Mummy, he's happy again.
He explained that there is "1% left with him in feelings, not memory, feelings of that sad, bad time for him. Now that 1% will also go now as you're going along."
King told Acorah, "What I did notice Derek was he does have a memory retention, there's very strange things. There's a saw, when he hears the sound of a saw, I had a TV documentary on one night, a DIY thing, and he goes bananas at the sound of a saw or helicopters.
There are strange sounds since he came back which must be relevant to where he was kept, that he's terrified of and actually goes into a, pardon the pun, a tailspin when he hears those sounds. So they must trigger some memories Derek.
The spirit medium told Twink that Teddy "needs to be in your company 24/7″.
He also told Twink her dog was going to live a long life.
By the way I can say, I see him living a long life Adele. I see it very clearly.