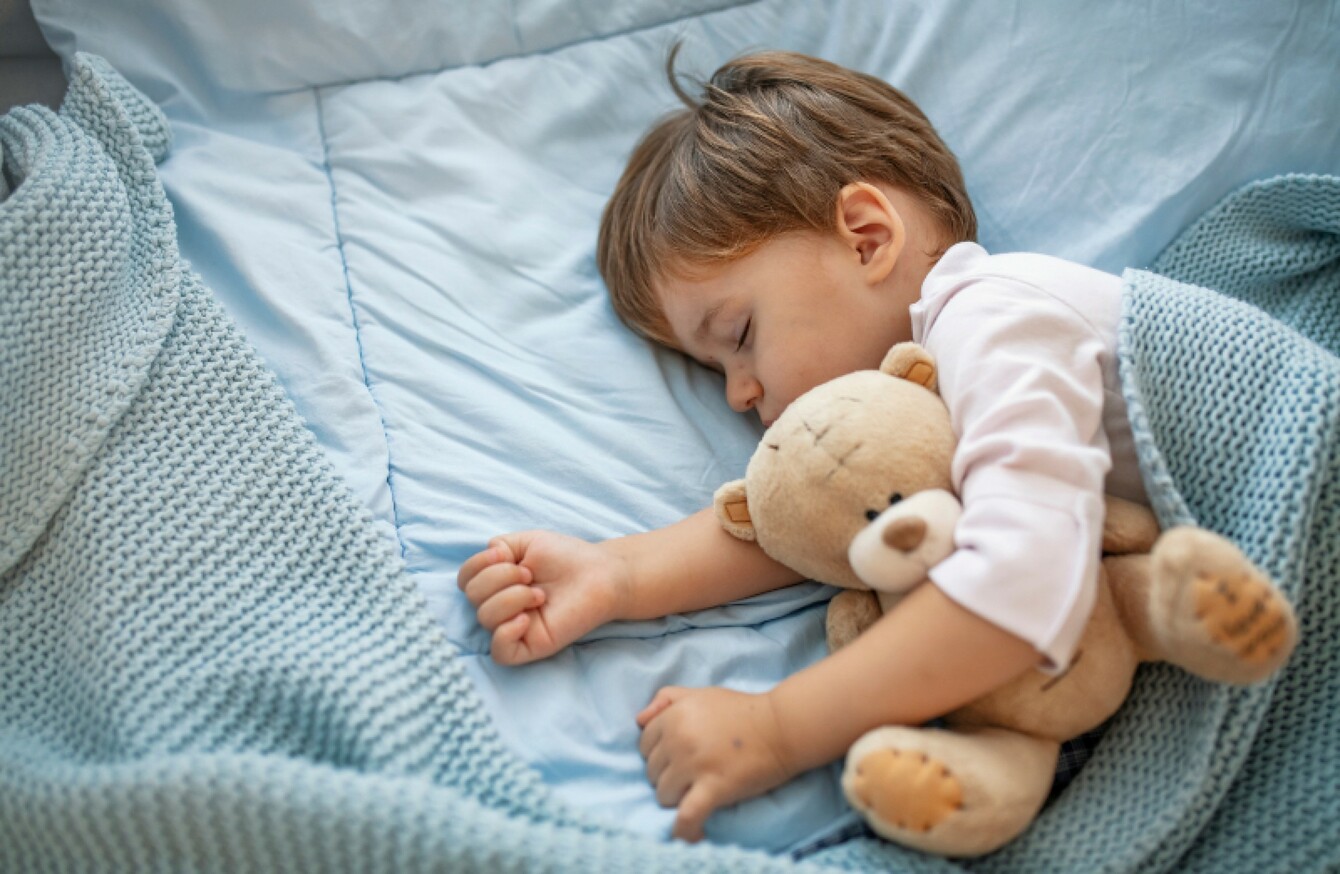 Image: Shutterstock
Image: Shutterstock
EACH WEEK, WE hear from a reader who can't figure out what to do about a tricky parenting situation. To get a balanced take on the dilemma, we ask Irish parenting experts to weigh in.
From choosing whether to push toilet training to allowing a baby to 'cry it out', being a parent involves decision after decision – and a whole lot of questioning yourself.
This week, one parent is conflicted over whether she's doing the right thing by allowing her two-year-old son to sleep in her room until preschool, even though he has a room of his own.
Have a parenting dilemma you're struggling with? Let us know anonymously here and we'll share it with our panel of experts. 
This week's dilemma
My two-year-old son still sleeps in our room, even though he has his own room and I know he should be sleeping in there by now. He sleeps in a cot beside us, and I really love having him close to me during the night. He's a good sleeper and we have a great routine, and I'm worried about how putting him in his own room will change everything.
I know he'll have to go in his own room eventually, but I think I'll wait to do that until he starts preschool. Am I being unreasonable by letting my son stay in our room for another year?
What the experts have to say…
You're being a bit unreasonable with timing. I would not recommend making this change with the huge milestone transition of preschool. It is a huge change with a lot of unknown people, places and a lot of unpredictability for him to process and accept. Preschool will alter your entire household's routine and can cause over tiredness and often exhaustion. I would advise to begin the move a minimum of six months prior. You want his bed and bedroom to be a very secure place and to have the transition very much mastered before preschool begins.
If you are nervous, start the transition by making his bedroom a fun and positive place. Pair it up as a positive area with his favourite toys and treats during the day, then move nap times in there and so on. Good luck!
 - Deirdre Holland Hannon, Behaviour Specialist at @deehollhan.
No, you're not being unreasonable at all. The best advice about sleep I received years ago was to safely do what "maximises the greatest amount of sleep for the greatest number of people". If you are happy for your son to sleep in your room, there is no reason why he shouldn't. There will come a time when he wants his own space, and for some children this comes earlier than for others. In many parts of the world, children of this age sleep in the same room as their parents as many children of this age are still enjoying their breastfeeding journey.
In a developmental sense, your son may or might not be ready to move out. It's best to follow his lead and not force him into doing things he is not quite ready for.
It is helpful to bear in mind that when other parents say that their children all sleep in their own rooms, do they mean all the time, 365 days a year and all night? A common pattern with children your son's age who have their own rooms is that they may not stay there the whole night through every night, in which case you are just bringing yourself into "less sleep" territory. 
- Krysia Lynch, Maternity Care Expert at Krysia.ie.
So what's the final tally? Is this reader being unreasonable?
Yes – 1
No – 1
Have a parenting question you want answered? Let us know anonymously in our survey here or email us on family@thejournal.ie and we'll put it to the experts.