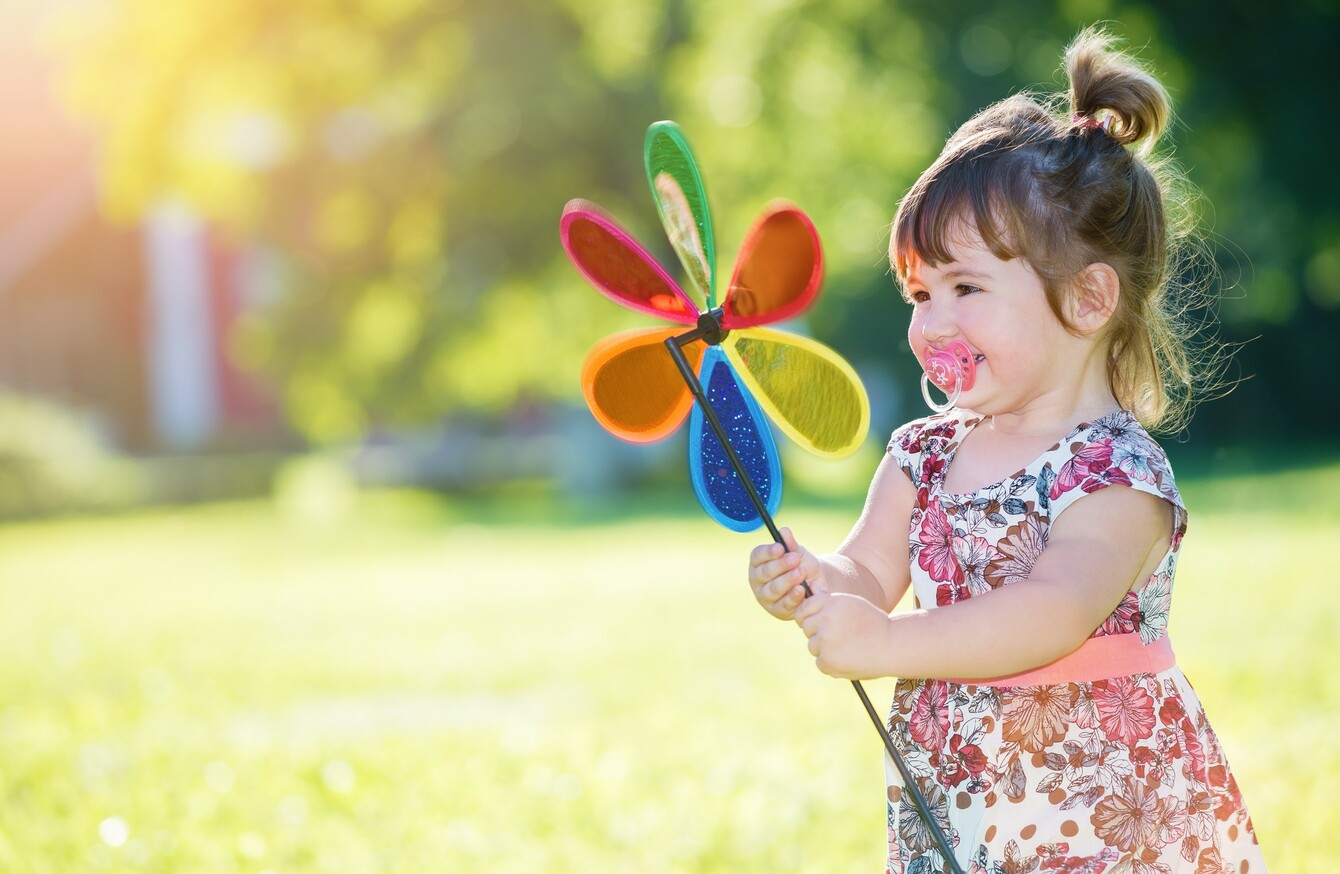 Image: Shutterstock
Image: Shutterstock
EACH WEEK, WE hear from a reader who can't figure out what to do about a tricky parenting situation. To get a balanced take on the dilemma, we ask Irish parenting experts to weigh in.
From choosing whether to push toilet training to allowing a baby to 'cry it out', being a parent involves decision after decision – and a whole lot of questioning yourself.
This week, one parent is wondering if she's doing the right thing by continuing to allow her four-year-old daughter to have a soother, after several failed attempts at trying to get her to quit. 
Have a parenting dilemma you're struggling with? Let us know anonymously here and we'll share it with our panel of experts. 
This week's dilemma
My four-year-old is totally attached to her dummy [soother]. It's the only thing she can use to get to sleep, and it's the only thing she wants when she's upset. I do think it's getting out of hand, as she wants it the minute she leaves preschool every day, and none of the other kids her age in there seem to be using one.
Every time we've tried to quit, she's thrown a massive tantrum and screamed for hours at night. I give in because it seems to calm her. I thought she'd get tired of it eventually (or start to see it as something for 'babies' now that she sees her little sister using one). Am I being unreasonable by allowing my four-year-old to use a soother?
What the experts have to say…
No, you're not being unreasonable, but you need to consider your approach. A child who has used a soother for comfort will not necessarily hand it over without a fight! There are two things you can do here, either limit it to just night times or make a good solid plan to remove it altogether. If everyone has decided that the time is right for this change to happen, it's really important to be consistent and persevere. The reason she is having tantrums is because you are giving in to her, she has learned that "the louder I scream the more likely I'll get it back."
Avoid getting rid during times where there are big changes like the arrival of a new baby, moving house or mum returning to work. You want to choose a time that your child is content and in good form so she's ready to make the change. Although we may feel they'll never be ready, as parents we need to be confident in them that they can do it, lay on the praise and encouragement and make them feel good. 
- Aoife Lee, Parent Coach at parentsupport.ie. 
No, you're not being unreasonable, but it might be time to look at the root cause. It's always hard on us parents when our children seem to be doing something that other kids of their own age are not doing or vice versa. All children's behaviours are a means of communication, so as parents we have to look at those behaviours and try and understand what our kids are trying to tell us. Your daughter seems to be saying that her soother is giving her some sense of emotional security or comfort.
So maybe if you want to train her out of relying on her soother, you might need to replace it with something else that will give her a similar feeling of security and comfort. Maybe a blanket that you can buy or make and that you can weave a story around? Maybe the soother is going to be sent to the tooth fairy in return for something very special? You could even physically post it!
- Krysia Lynch, Maternity Care Expert at Krysia.ie.
I don't think you are being unreasonable, but I do have some suggestions. First, talk it through with your daughter and accept that her feelings on the topic are real – this is always a great starting point. When it comes to breaking a habit which is also a comforter, you have a few things to consider. My first recommendation would be to always try and develop a replacement comforter before removing their only existing comforter.
My second recommendation would be to fade its use out gradually with day time use being prohibited first, then adding naps etc. My third recommendation (possibly the most important), regardless of what approach you decide, you and all other adults involved must be fully committed, you must be consistent and follow through with your choices. Changing the goal posts and giving into tantrums is misleading, confusing and frustrating. Children appreciate rules and boundaries.
#Open journalism No news is bad news Support The Journal

Your contributions will help us continue to deliver the stories that are important to you

Support us now
- Deirdre Holland Hannon, Behaviour Specialist at @deehollhan.
So what's the final tally? Is this reader being unreasonable?
Yes – 0
No – 3
Tell us your thoughts in the comments!
Have a parenting question you want answered? Let us know anonymously in our survey here or email us on family@thejournal.ie and we'll put it to the experts.