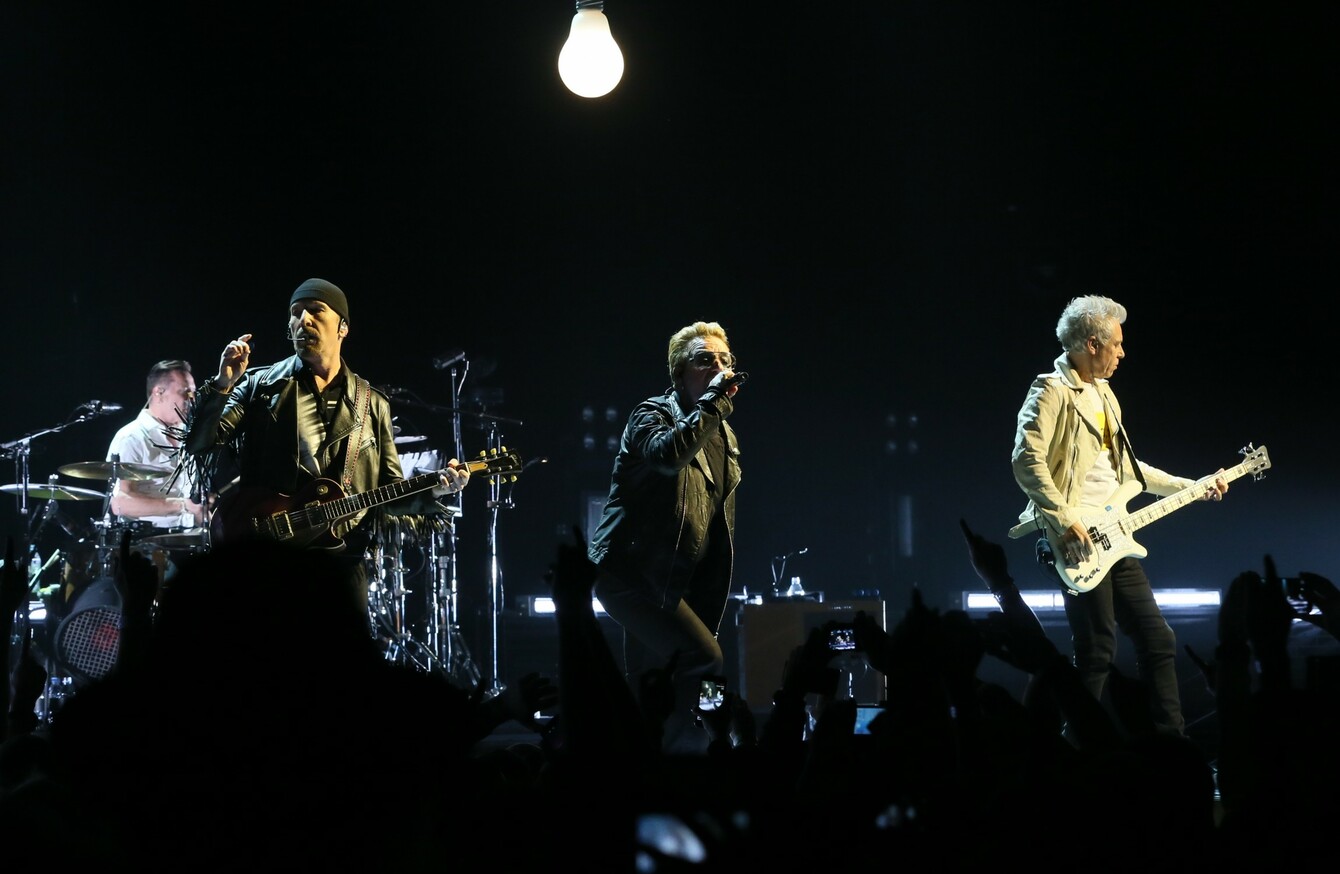 Image: PA Wire/PA Images
Image: PA Wire/PA Images
AN AMERICAN WOMAN has spoken of paying €1,885 ($2,000) for tickets for U2′s Dublin show this weekend, only to be told the tickets were not available.
37-year-old Colorado woman Brooke Bradley told Joe Duffy on Liveline how she had used Ticketmaster marketplace GetMeIn but was informed this week that the tickets were not available – after she had arrived in Dublin.
"So I got here and they told me I have no tickets. They're no longer available.
"I've been in contact with them from when I bought them in September. I said 'I'm coming from the States, when will my tickets get here?
I got here on Monday and they got in touch to say they were looking into why I didn't have my tickets so I was beyond nervous at this point. I didn't receive a call or an email so I contacted their public relations office.
"Within an hour or an hour and a half I get an email to say 'Sorry your tickets are no longer available we hope you're not too disappointed you'll get your refund in two to five days'."
She said that later saw the tickets advertised on the same site.
She also revealed she had travelled to the gig to get over a heartbreak.
"Back in June when they played in Denver the love of my life since I was 14 asked me to go with him.
"He didn't know I loved him for 23 years and I didn't know he felt the same way for 23 years.
"When I got the courage up about a month later I said 'I have liked you since I was 14 since 1993′.

He said 'Brooke I've like you since then too but now I've met another person'.
"How am I going to get over 23 years of holding on to that? Only logical thing was to go to this concert."
However, the story may have a happy ending: a Ticketmaster spokesperson told the American to get in contact with him and offered the company's assistance.