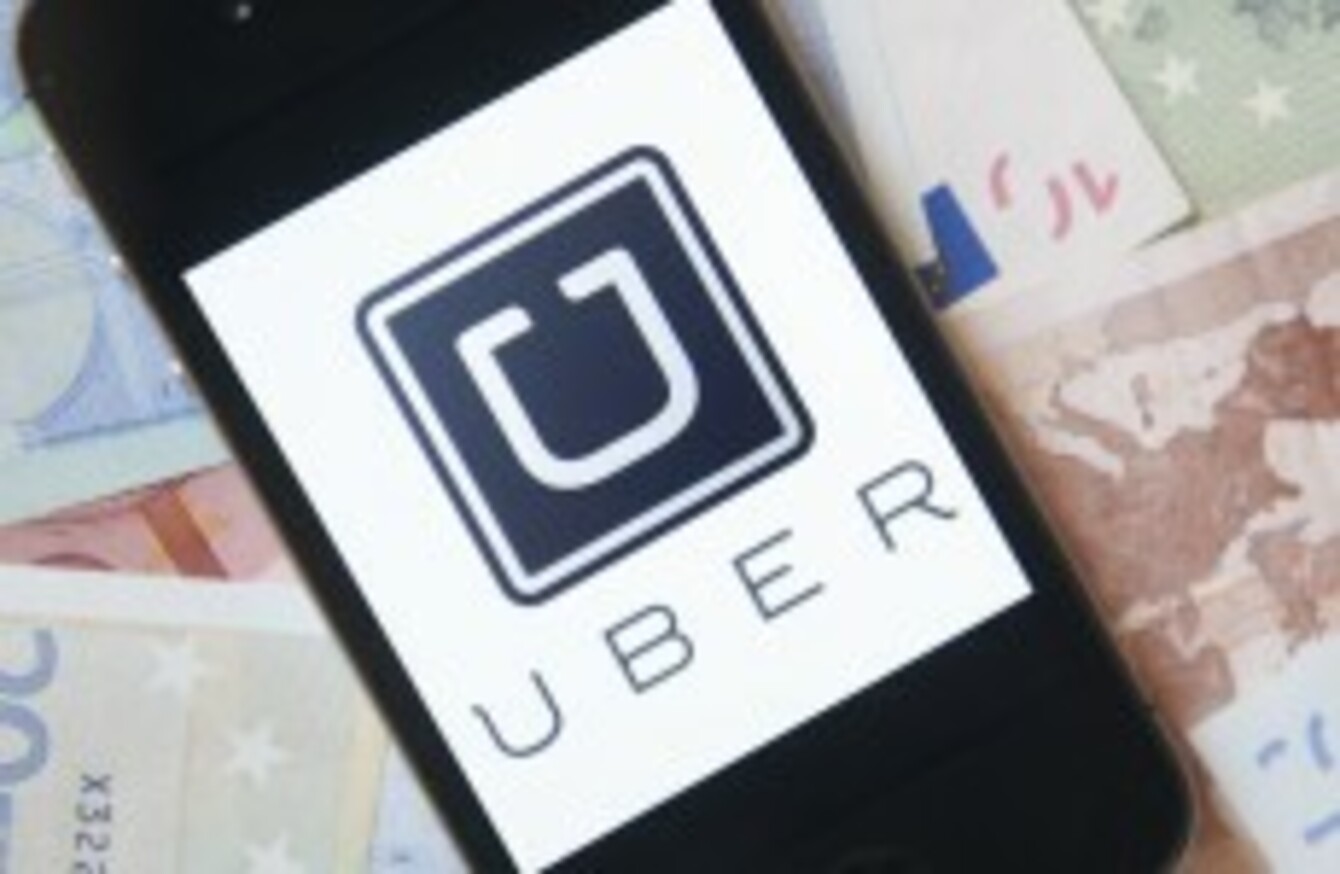 Image: Tim Goode/EMPICS Entertainment
Image: Tim Goode/EMPICS Entertainment
UBER'S SUPER-FAST FOOD delivery service, previously only available in select cities in the United States, has landed in Europe.
The controversial taxi company has launched UberEATS in Barcelona, Spain, (it goes under the name UberFRESH in the States), hoping to tap into the 'on demand' economy.
It aims to deliver food – from selected restaurants – with an estimated wait time of 10 minutes.
It's the latest step in diversification for the increasingly powerful company. It recently started parcel deliveries in New York.
Valued at roughly €35 billion, Uber hasn't been without its problems. It has been banned or faced protests in several cities. Last December, Brussels banned the app.
After UberFRESH launched a dinner service in Beverly Hills and West Hollywood last year, Business Insider had this explanation of how it worked:
You open the Uber app, use the slider at the bottom to select UberFRESH, and select your delivery location. An Uber driver will drop off your meal curbside. 

UberFRESH's menus

 offer different lunch and dinner meals daily, and are changed weekly, with offerings from local restaurants.
The website said it could kill off Seamless, a similar, rival, ultra-quick food delivery app.
Carles Lloret, Uber Spain General Manager, said:
"UberEATS will make ordering food more convenient for customers, increase the reach for restaurants and increase economic opportunities for drivers."
Many of the restaurants we have partnered with have previously been unable to offer a delivery option. With UberEATS we can connect restaurants to a network of delivery drivers and open new opportunities for growth.
But will the food on UberEATS (if it does arrive in Ireland – there's no word on that yet), be any good?
The US menu is currently offering a California Pita - marinated chicken breast served hot with special lemon sauce, pita bread, brown rice, grilled tomatoes and onions for $11 –  or Il Tramezzino – bufala mozzarella, sun-dried tomatoes, basil, and sautéed mushrooms in a light marinara sauce (served with a chocolate chip cookie) for $13.
Far from that we were reared. Where's the 3-in-1?
Originally published 8.52pm