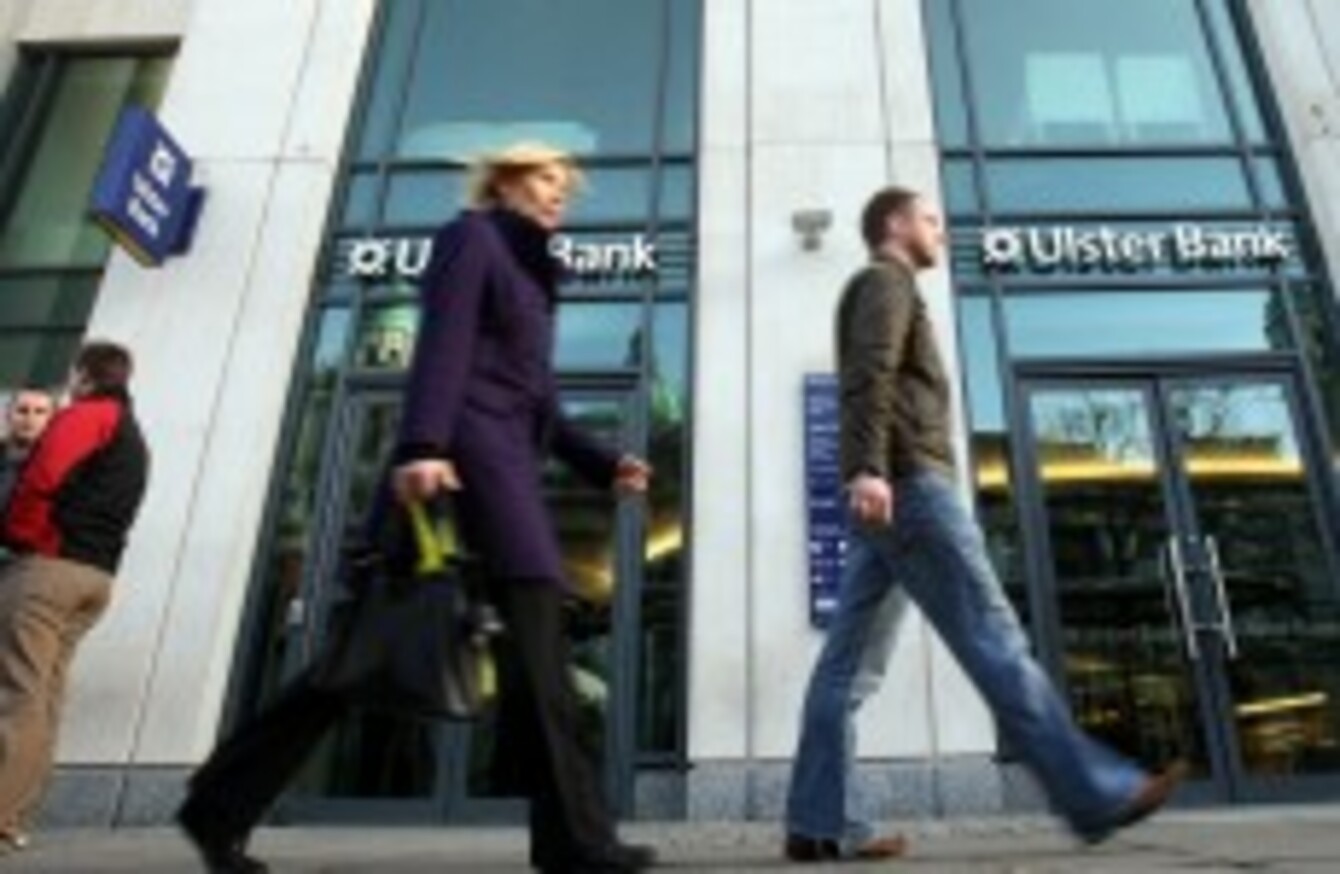 Image: Paul Faith/PA Wire/Press Association Images
Image: Paul Faith/PA Wire/Press Association Images
ULSTER BANK HAS admitted that it cannot say for definite when the problems customers have been experiencing with their account balances will be cleared and normal service with the bank will resume.
In its latest update on day 12 of the problems, the bank said that returning to normal service "will take some further time" while not putting any specific day or date on when this will happen.
The bank said early last week that it hoped to return to normal service by today but admitted on Friday that this would not be the case.
A software glitch which disrupted the bank's systems on Tuesday, 19 June meant that payments into customers' accounts have been affected. As a result some customers have experienced difficulties receiving their monthly salary and social welfare payments.
While the glitch has been rectified the bank has been dealing with a backlog ever since with branches opening late on weekdays and over the weekends in order to accommodate customers' needs. This will remain the case for the coming week.
In a statement issued today, the bank said:
The knock-on effects (from the technical glitch) created significant processing delays and required substantial manual interventions from our team. This was made worse because the team could not access the record of transactions that had been processed up to the point of failure.

The need to first establish at what point processing had stopped delayed subsequent batches and created a backlog. It is not clear at this stage why that record was not available. Consequently, a significant number of customer account balances did not update as they should have from Tuesday 19 June.
The bank said that around 50 branches will remain open until 7pm this coming week and has promised to pay utility bills for any customers whose direct debits are due to go out in the coming days and fear that they will not have sufficient funds to pay them because of the bank's problems.
The bank said that customers should see their balances updating during the coming week but said in a statement "that normal service will take some further time as our experience from dealing with the same issues in the UK suggests that there may be bumps along the road".
Stephen Hester, the chief executive of its parent bank Royal Bank of Scotland, has once again apologised for the "significant inconveniences" caused by the problems.
The bank has promised a full investigation that will "be overseen by independent experts". The Central Bank has already criticised the delays as "unacceptable".