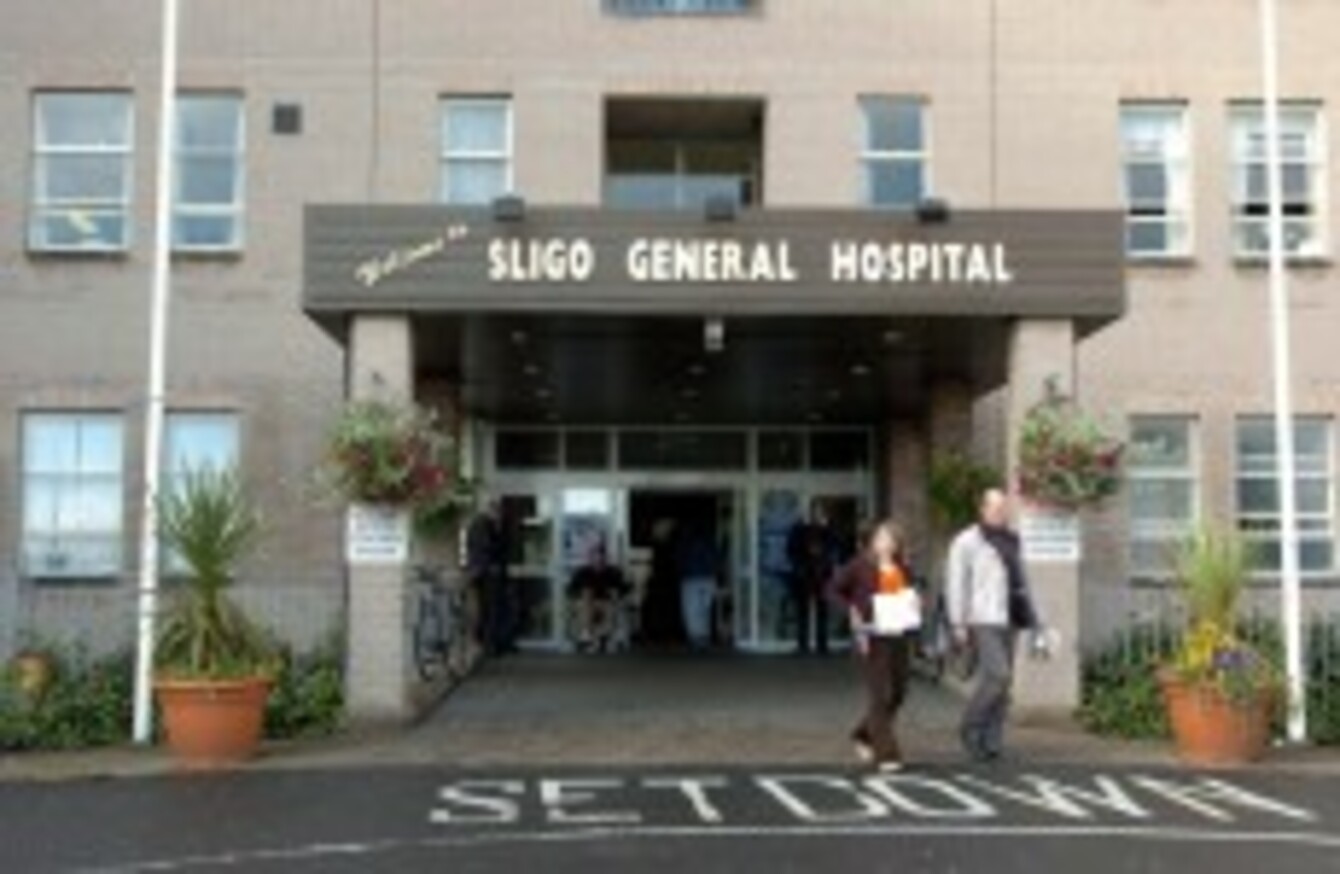 Image: Haydn West/PA Archive/Press Association Images
Image: Haydn West/PA Archive/Press Association Images
A SURPRISE INSPECTION at Sligo Regional Hospital highlighted a number of specific issues that presented immediate and serious risks to patients, a HIQA report said today.
Inspectors from the healthcare watchdog told the hospital manager about care being provided that was not compliant with national standards.
The risks identified included:
Three patients with known transmissible infection were being cared for in rooms where the doors were open as standard directly to where other patients were being cared for;
contaminated personal protective equipment was not disposed of appropriately;
bins used for healthcare risk waste were not appropriately placed, were incorrectly labelled and were overfilled, with contents spilling over;
precautionary signage to isolation rooms was not of an acceptable standard.
The unannounced probe found that cleaning devices were not effectively stored or decontaminated in the surgical gynaecology ward. They also discovered four mop buckets in the cleaners' room that were in an "unclean state".
Hand hygiene of staff was not in line with best practice, according to HIQA. Only 23 of 39 hand hygiene opportunities were taken by staff before and after touching patients. Only 11 were observed to comply with best practice.
The hospital manager has put actions in place to mitigate the risks posed by such findings.
In the areas of environment and equipment, there was better news for the hospital but inspectors noted "light dust" on bed frames, chipped bedside lockers and patient tables and poor quality pillow protectors.
Grime and grit was also observed along the edges and corners of flooring in patient areas in the Emergency Department and the Medical South ward.
Floor-covering in clinical areas of the Emergency Department was described as "visibly unclean, cracked and peeling", which would hinder effective cleaning.
Stains were seen on walls and radiators and electrical fixtures were also dirty.
A fridge used for storing medication was found by the Authority to be stained and marked with a sticky residue in heavy amounts on its surface. The door to the fridge was damaged, hindering effective cleaning.
The Authority found that IV stand bases, IV pumps, cardiac monitors, dressing trolleys and the surface and undercarriage of the resuscitation trolley in the ED were unclean and dusty.
Concluding, HIQA said there was "much evidence" of practice that was not compliant with national standards.
"The physical environment and equipment were unclean and therefore were not effectively managed and maintained to protect patients and reduce the spread of Healthcare Associated Infections."
The regional hospital has 318 beds and provides a range of acute services to a population of about 100,000. It employs 1,328 whole-time equivalent staff. The monitoring assessment took place on 28 February this year to form a snapshot of the hygiene levels.