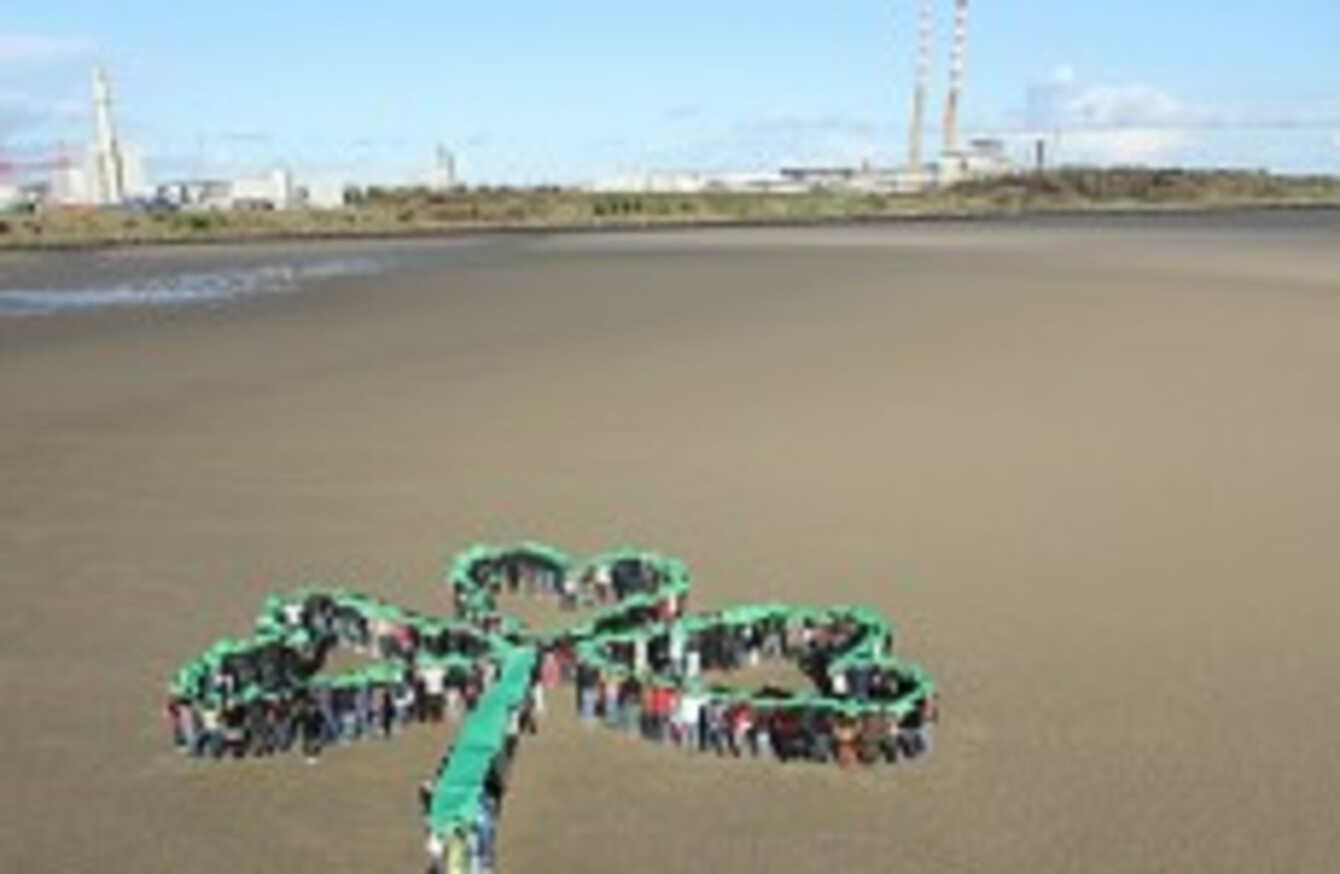 Undocumented migrants make a human shamrock on Sandymount strand in Dublin as part of the Justice for the Undocumented Campaign
Image: Fionn Scannell
Undocumented migrants make a human shamrock on Sandymount strand in Dublin as part of the Justice for the Undocumented Campaign
Image: Fionn Scannell
THE MIGRANT RIGHTS Centre Ireland (MRCI) believes the St Patrick's Day celebrations this weekend offer an opportunity to highlight the plight of an estimated 30,000 undocumented people in Ireland.
The centre said that many of those migrants are living in constant fear of being deported and is using the bank holiday weekend festivities as an opportunity to highlight their plight.
"This is a day that reminds us of being Irish, of our shared values of equality and justice that as a nation we want the world to see," said Edel McGinley, from the MRCI.
"Just like the undocumented Irish across the globe, they too are deeply rooted within our communities, working, paying taxes and trying to make a better life for themselves and their families.
"They have made Ireland their home. But they live in the shadows under tremendous stress and fear of deportation."
One of those who is classed as undocumented said that she felt "invisible" in the current situation in Ireland.
"I have three children to support and I work really hard to provide an education for them. Yet I am in limbo," Elisia Fuentes, who is originally from the Philippines and came to Ireland in 2007, said.
Speaking for the Justice for the Undocumented Campaign she called on the government to provide a "fair and pragmatic solution" by introducing a regularisation scheme that would consider the "rights and responsibilities of undocumented people living here."
Last year, Dublin City Council passed a motion supporting the introduction of an "earned regularisation scheme", allowing people working undocumented in Ireland to gain legal status.