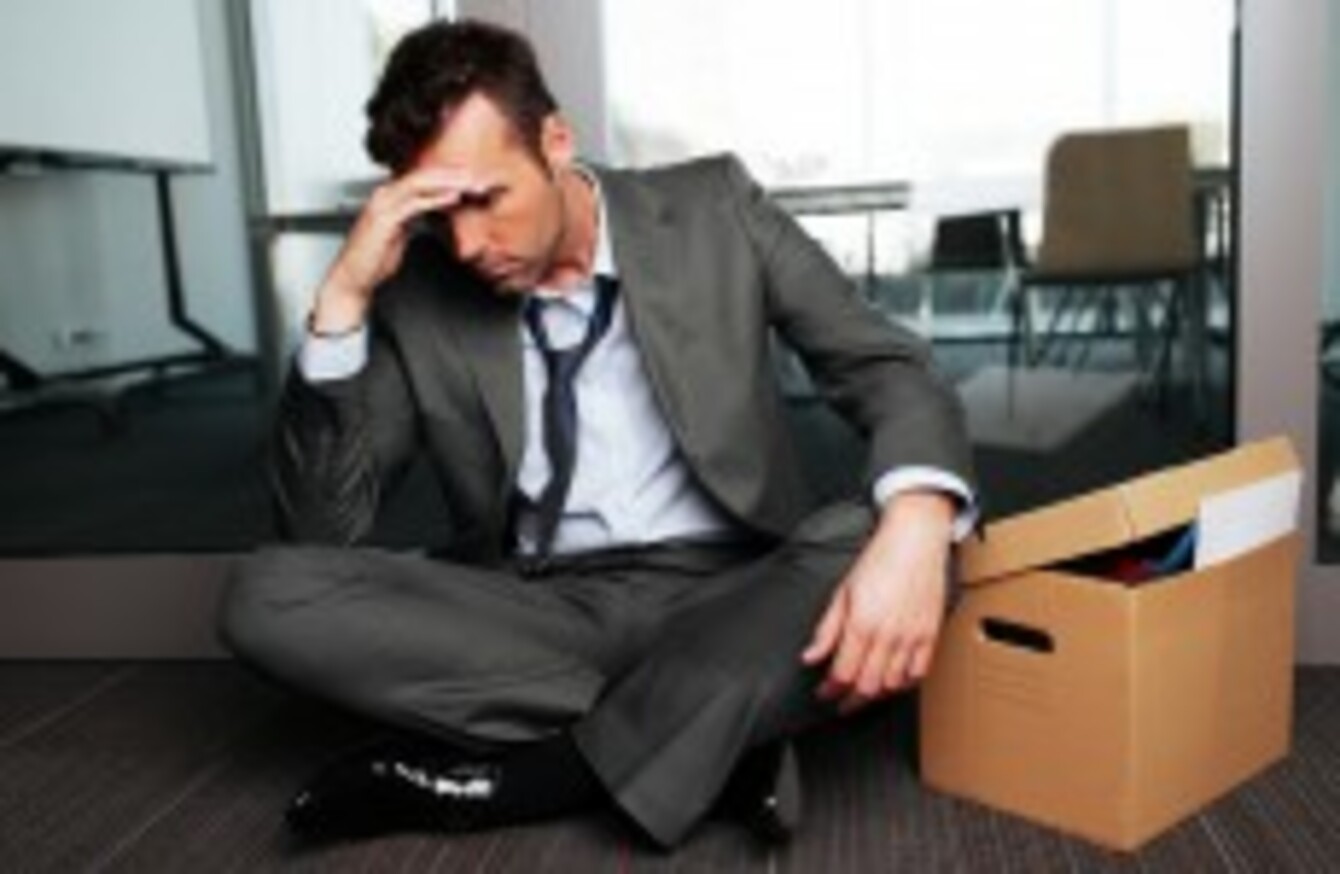 Image: Shutterstock/baranq
Image: Shutterstock/baranq
IT IS ESTIMATED that unemployment was a contributory factor in 45,000 deaths by suicide every year across 63 countries over an 11-year period.
The findings published in The Lancet Psychiatry journal found that unemployment could relate to nine times as many suicides every year.
Researchers from the University of Zurich in Switzerland calculated the effect of unemployment rates on suicide rates across 63 countries between 2000 and 2011 – a period that includes the 2008 global economic recession and its aftermath.
They analysed data from the WHO mortality database and the International Monetary Fund's world economic outlook database.
The findings showed that unemployment had a similar effect on suicide in four world regions.
Between 2000 and 2011, the relative risk of suicide associated with unemployment was elevated by 20% to 30% in all regions.
The researchers estimate that about 233,000 suicides took place each year between 2000 and 2011 – of which unemployment was seen in about a fifth (about 45,000) of victims.
Unemployment was linked with 41,148 suicides in 2007 and 46,131 in 2009, indicating that 4,983 excess suicides were associated with the economic crisis in 2008.
They found that both men and women of all ages were equally vulnerable to the effects of rising unemployment.
Ireland 
In 2005 and 2006, unemployment rates stood at 4.3% in Ireland and suicide rates showed a noticeable stabilising downward trend.
However, as the unemployment rate increased, so too did the suicide rate.
When unemployment rose to 6.1% in 2008 – suicide rates rose to 11.4 per 100,000 of the population and in 2009 suicide rose to 12.4 per 100,000 of the population.
A report carried out in Ireland, Challenging Assumption; A Purposeful Conversation, found that:
Between 2008 and 2012 the range of suicides was between 305 and 560 more than would be expected if the pre-recession trend had continued.
There were also between 6,200 and 8,600 more self-harm cases than normal over the same period.
Qualified psychiatric nurse Senator John Gilroy carried out the research along with a number of organisations. He also pointed out that suicide groups are concerned that the number of suicides in the country are being under recorded.
He said single occupant cars crashing in the night, accidental falls and accidental poisoning are all deaths classified under other means but "sometimes they can share more similarities with suicide than any other death".
Suicide Prevention
Lead author of Zurich University's Psychiatric Hospital, Dr Carlos Nordt said, "Our findings reveal that the suicide rate increases 6 months before a rise in unemployment.
Our data suggest that not all job losses necessarily have an equal impact, as the effect on suicide risk appears to be stronger in countries where being out of work is uncommon.
"It is possible that an unexpected increase in the unemployment rate may trigger greater fears and insecurity than in countries with higher pre-crisis unemployment levels."
These findings suggest that suicide prevention strategies need to target the negative health effects of unemployment in times of economic stability as well as during recession.
Nordt adds, "Besides specific therapeutic interventions, sufficient investment by governments in active labour market policies that enhance the efficiency of labour markets could help generate additional jobs and reduce the unemployment rate, helping to offset the impact on suicide."
If you have been affected by any of the issues in this article, please contact one of the following helplines: