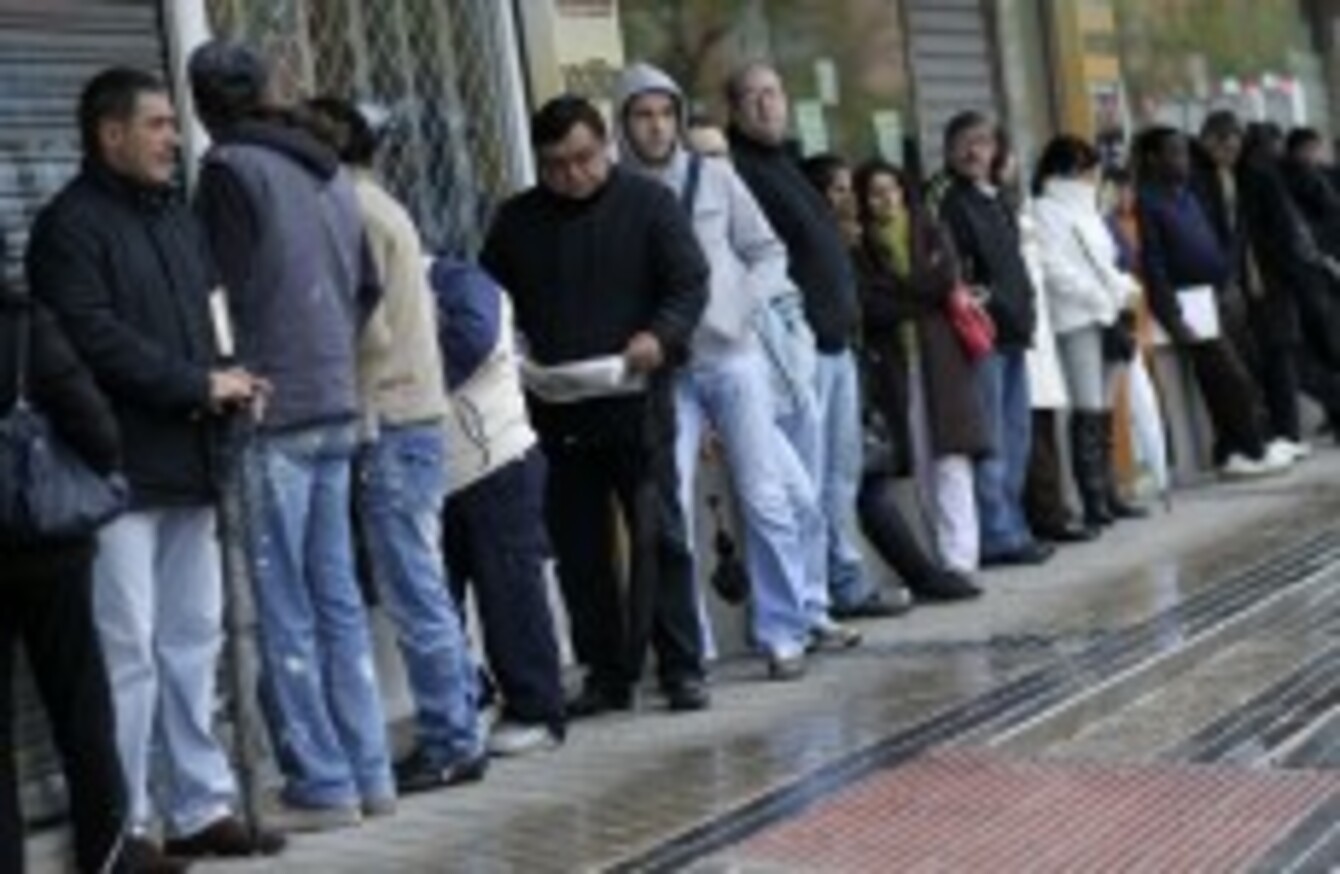 People queue outside an unemployment registry office in Madrid
Image: Alberto Di Lolli/AP/Press Association Images
People queue outside an unemployment registry office in Madrid
Image: Alberto Di Lolli/AP/Press Association Images
THE PROSPECT OF unemployment is the fastest-growing concern among people from both wealthy and poor nations, according to a new survey by the BBC World Service.
The poll, conducted by Globescan, showed that worries about unemployment have increased six-fold since 2009.
Some 11,000 people from 23 different countries were surveyed as part of the annual poll, called The World Speaks, which gave participants a list of concerns and asked them to identify which ones they had discussed with friends or family in the past month.
Unemployment was the fastest-rising concern across all countries surveyed, with 18 per cent of people admitting to discussing their worrries about the issue in the past four weeks.
Spain was the country most concerned about unemployment, with 54 per cent of respondents troubled by the issue – an unsurprising result given that the country is suffering from the highest rate of joblessness in Europe.
Meanwhile, corruption and poverty remained the highest-ranking worries for the third year in a row.