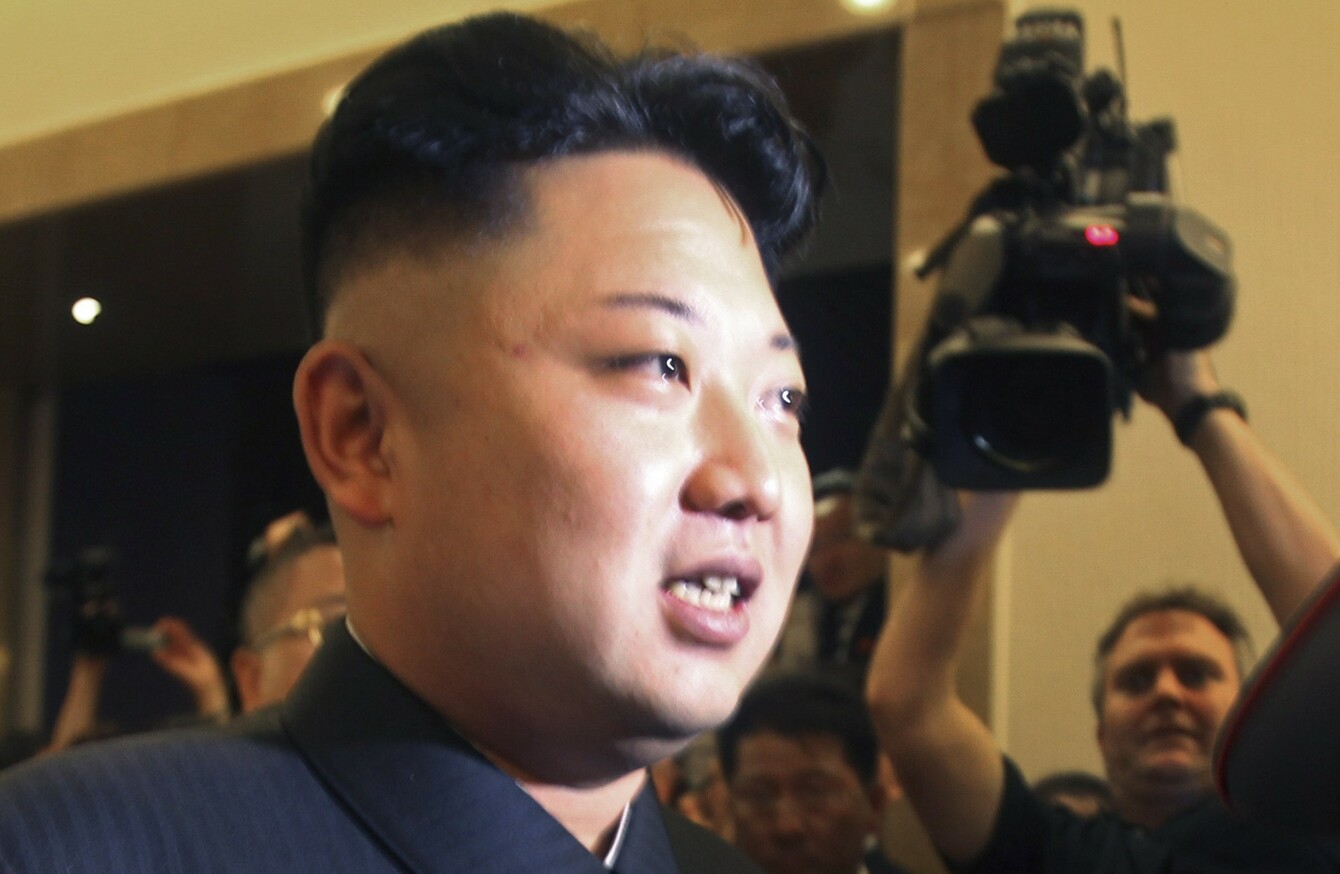 Image: AP Photo/Wong Maye-E, File
Image: AP Photo/Wong Maye-E, File
UN CHIEF BAN Ki-moon will visit North Korea this week for a likely meeting with the nuclear-armed state's diplomatically reclusive leader, Kim Jong-Un, South Korea's Yonhap news agency reports.
If the trip goes ahead, Ban would be the first UN secretary general to set foot in the North for more than 20 years, and the first international leader to meet Kim since he formally assumed power nearly four years ago.
Citing an unidentified high-level UN source, Yonhap said Ban would visit Pyongyang in his official capacity later this week, though no precise dates were given.
The UN spokesman's office in New York declined to comment on the report, while the South Korean foreign ministry and presidential Blue House both said they were unaware of the visit.
The UN source told Yonhap that Ban was almost certain to meet with Kim Jong-Un — a meeting which, if it happens, would mark a major diplomatic opening by Pyongyang.
Since taking over the leadership following the death of his father Kim Jong-Il in 2011, Kim has yet to receive a single head of state, and has not travelled outside the country.
The young leader has received a number of high-ranking Chinese officials in Pyongyang, but the most prominent foreigner he has met in the past four years is probably the former NBA basketball star, Dennis Rodman.
A noted breach of protocol saw Kim snub the president of Mongolia who visited Pyongyang in 2013. The UN source said:
There can't be such a situation where the UN secretary general visits North Korea and does not meet with the supreme leader of the UN member state.
Ban had been scheduled to visit North Korea in May this year, when Pyongyang invited him to tour the joint North-South Kaesong Industrial Zone, which lies just over the inter-Korean border.
Pyongyang withdrew the invitation at the last minute after Ban criticised a recent North Korean missile test.
There are concerns that the North is now preparing another missile test, after it reportedly issued a no-sail notice to shipping off its east coast until December 7.
Two UN secretary generals have visited North Korea in the past — Kurt Waldheim in 1979 and, in 1993, Boutros Boutros-Ghali who met with then leader Kim Il-Sung to discuss tensions over Pyongyang's nuclear ambitions.