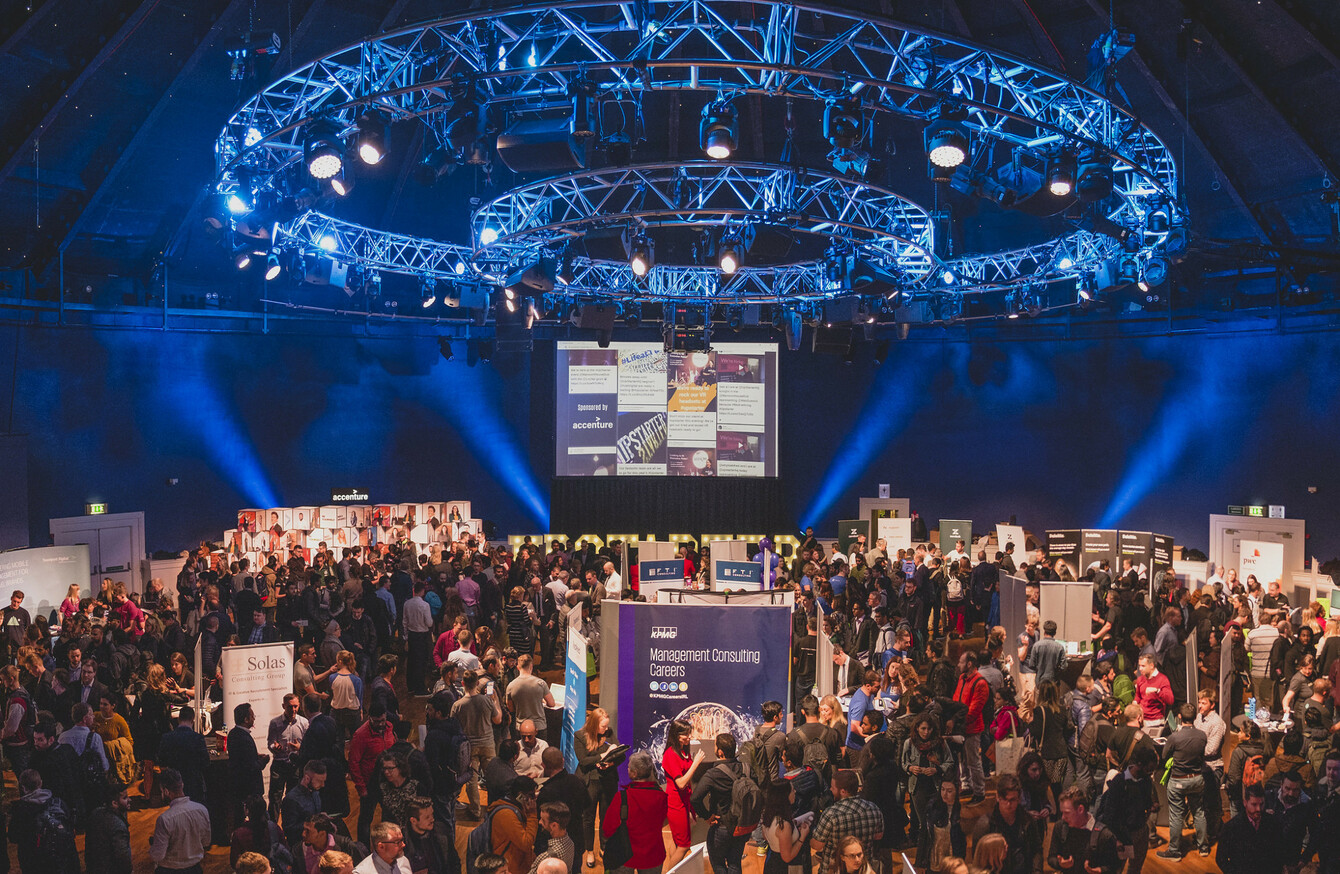 Image: Upstarter
Image: Upstarter
A TECHNOLOGY CAREERS fair is taking an proactive approach to ensuring equal gender balance for its attendees this year.
UpStarter, which is now in its seventh iteration, takes place in Dublin's Mansion House and aims to connect tech professionals with hiring companies such as Storyful, Intercom and Wipro.
Encouraging a gender balance amongst attendees is an initiative that director Sean Judge hopes will result in an improved gender balance in the tech industry:
We are partnering with numerous organisations such as

Ladies That UX

,

Girl Geeks

and

Coder Girls Rock

 that seek to drive women to technology jobs. Since starting UpStarter we have increased female attendance from 20% to just under 40%.
Judge shares that UpStarter hopes to achieve its goal of reaching a 50/50 gender split at the latest by 2019.
Attendees can expect a casual, evening networking event which takes place in the evening over a few drinks, rather than the usual format of a careers fair.
"We want people who might not necessarily be looking for a new job to drop in and have a chance to understand the huge variety of positions that exist within Ireland", says Judge.
This year, the event is powered by Jobbio and attendees with a Jobbio bio will be able to apply for some of the 500 available roles on the night instantly.
UpStarter takes place from 5pm on Wednesday March 14th at The Mansion House Dublin, with free tickets available on Eventbrite.