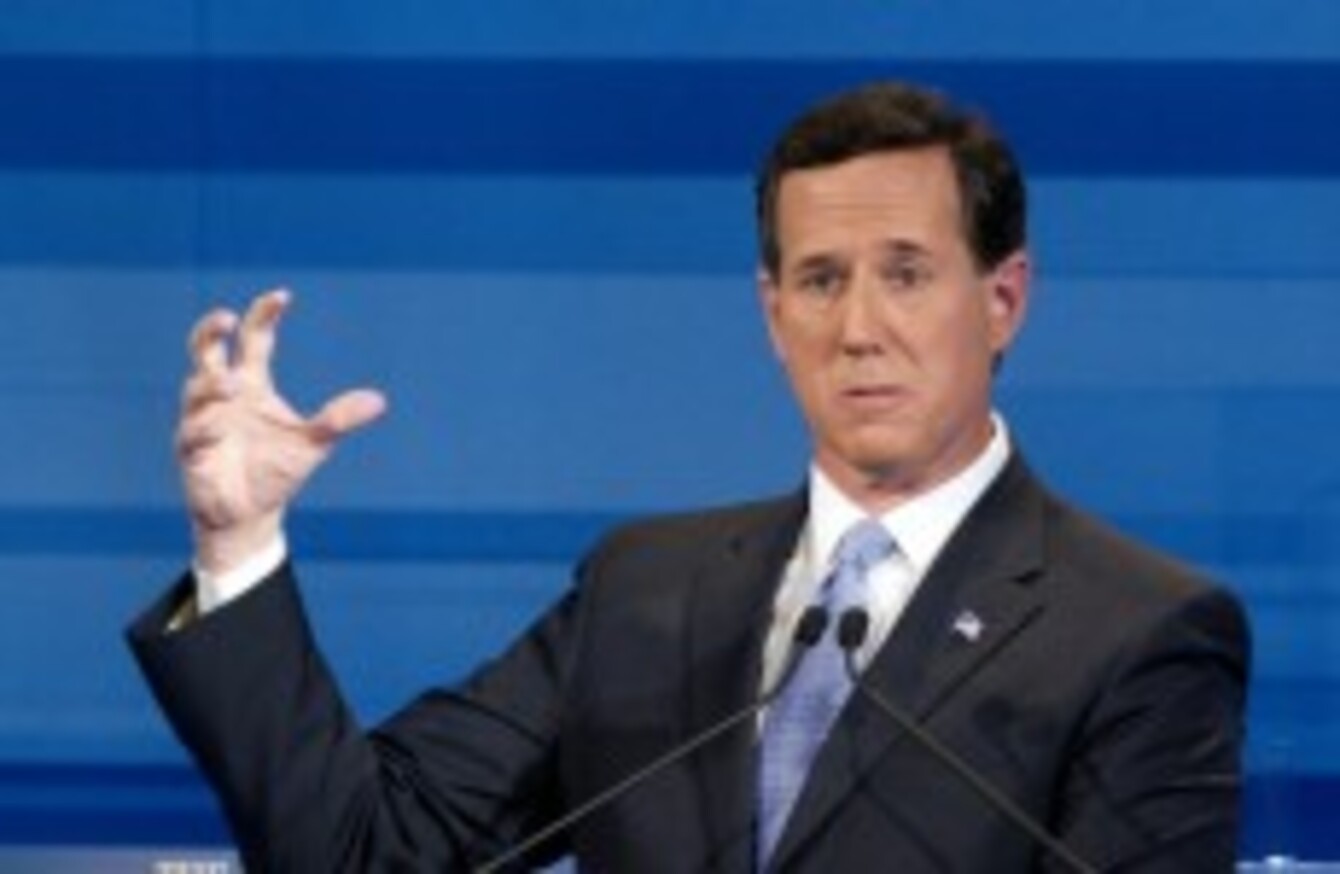 There could be good news yet for Rick Santorum in the race for the White House
Image: David Goldman/AP/Press Association Images
There could be good news yet for Rick Santorum in the race for the White House
Image: David Goldman/AP/Press Association Images
A RECOUNT OF ballots from the Iowa caucus earlier this month could mean that the first test of strength in the race for the Republican nomination was actually won by Rick Santorum and not poll frontrunner Mitt Romney.
The Iowa Republican Party is currently certifying the votes from caucuses – town hall meetings in which attendees cast a secret ballot across the state – which earlier this month indicated Romney had won by just eight votes ahead of Santorum – 30,015 votes to 30,007.
But with 60,000 plus people casting their vote it is likely there was one-or-two errors in the course of the counting. In fact the Washington Examiner quotes one source as saying that Santorum is ahead by 80-something votes in the latest certification count.
Of course that is not final but the Daily Beast carries the intriguing story of the small town of Moulton, Appanoose County (pop. 658) where 53 people gathered on the night of 3 January to take part in the caucus.
The tally man (they probably don't call him that over there) Edward L True recorded three votes for Michele Bachmann, 13 for Rick Perry 13, seven for Ron Paul, one for Jon Huntsman, 21 for Rick Santorum, two for Mitt Romney, and 6 for Newt Gingrich.
But when he later checked the results on the state-party spreadsheet it recorded 22 votes for Romney instead of two – a digit gone awry perhaps.
If it turned out that Romney actually lost the Iowa caucus, it's unlikely to halt his seemingly inevitable march to the nomination – he's projected to win the South Carolina primary this Saturday.
However it would discredit his claim to be the first Republican challenger in 35 years to win the first two states having also carried New Hampshire in last week's primary vote.
The Washington Times reports that while Santorum is "still hoping for some good news out of Iowa" in the form of the result swinging in his favour, the Romney campaign is keen to play down the outcome of the overall result particularly if it shows that the former Massachusetts governor lost.