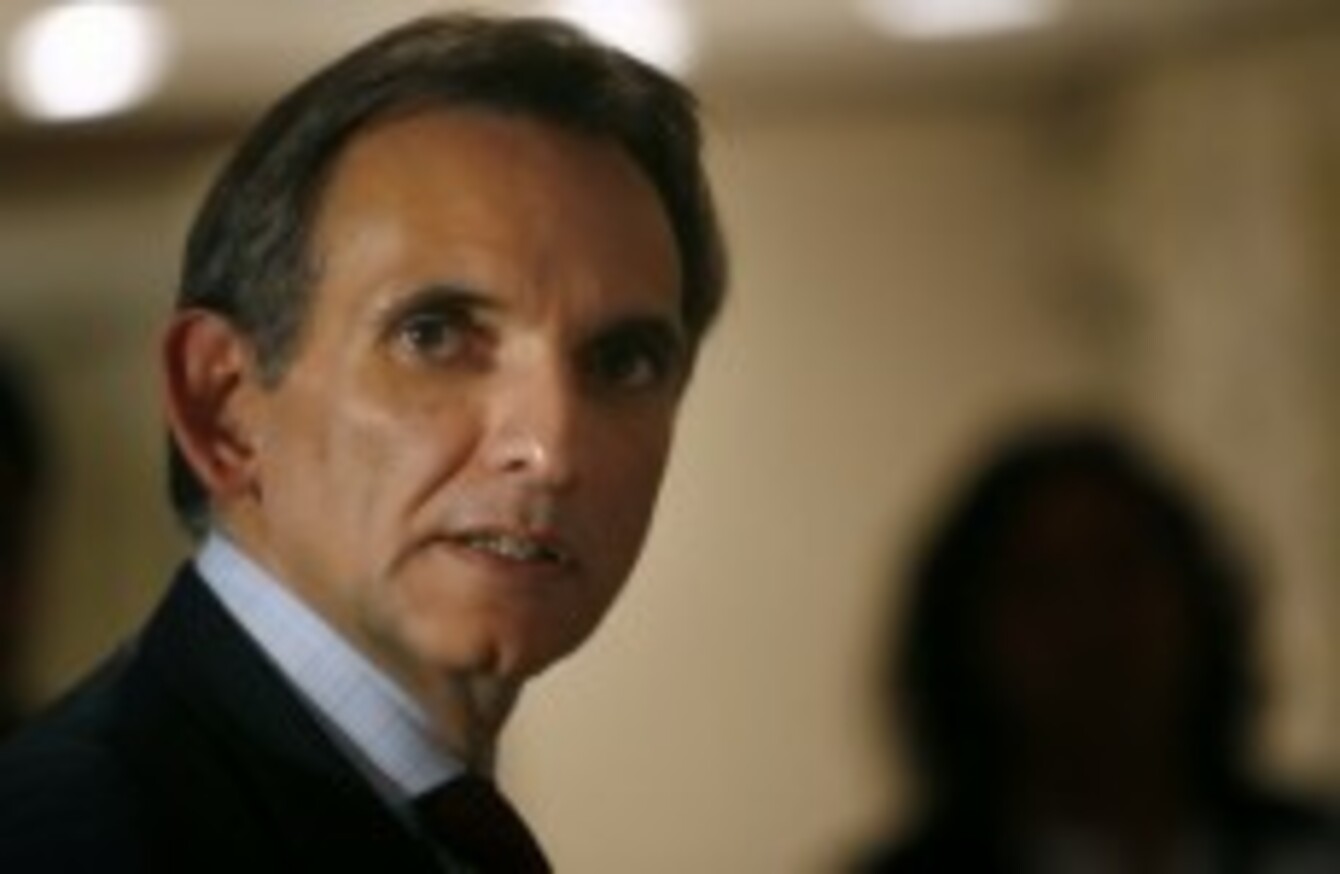 Carlos Pascual, who has resigned his position as the US Ambassador to Mexico.
Image: AP Photo/Marco Ugarte
Carlos Pascual, who has resigned his position as the US Ambassador to Mexico.
Image: AP Photo/Marco Ugarte
US AMBASSADOR TO MEXICO Carlos Pascual has resigned from his post after WikiLeaks included his controversial comments about Mexico among its cache of US diplomatic cables released online last year.
The US cables criticised Mexican authorities' ability to tackle the country's organised crime and suggested they were losing their fight against drug cartels, the Guardian reported late last year.
Mexico's government gave a polite and muted response to the resignation, offering "its best wishes to Ambassador Carlos Pascual in the duties he will undertake after concluding his post in our country."
However, Mexico's President Felipe Calderon has been less diplomatic in his comments about Pascual. In an interview last month, Calderon said:
I do not have to tell the US ambassador how many times I meet with my security Cabinet. It is none of his business. I will not accept or tolerate any type of intervention…

But that man's ignorance translates into a distortion of what is happening in Mexico and affects things and creates ill-feeling within our own team.
Calderon met with President Obama at the White House just two weeks ago. The US supports Mexico's war against drugs by providing over $1bn in equipment and training.
Wikileaks fallout
Pascual is the highest-profile WikiLeaks casualty of Obama's administration, but he is not the first to resign over WikiLeaks-related issues.
Last week, PJ Crowley, the spokesperson for Hillary Clinton's State Department, resigned after he publicly criticised the detention of US soldier Bradley Manning.
Manning is accused of providing confidential US military information to WikiLeaks and his prison treatment while awaiting trial has been criticised as a violation of his human rights. Crowley criticised the conditions of Manning's detention and afterwards resigned from his post.
Pascual was appointed to the Mexican job in June 2009 and his successor has not been named. In a statement, US Secretary of State Hillary Clinton described him as an "architect and advocate for the US-Mexico relationship" and commended him on his work in the role.
- Includes reporting from the AP