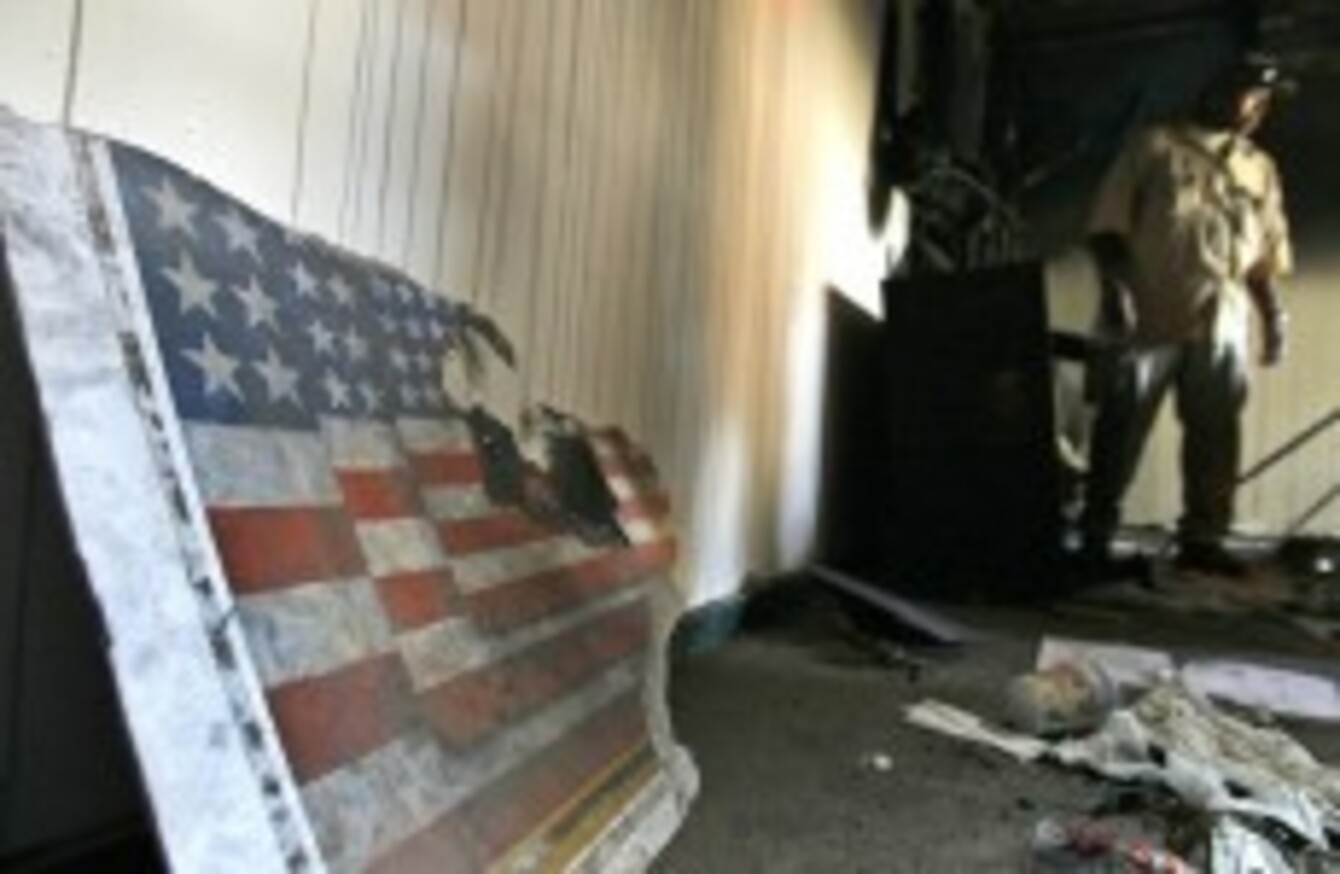 A US embassy flag inside the embassy in Tripoli on 12 September 2011
Image: AP/Press Association Images
A US embassy flag inside the embassy in Tripoli on 12 September 2011
Image: AP/Press Association Images
THE UNITED STATES has evacuated its embassy in Libya amid fierce clashes between militias in the area.
The US State Department said it has relocated all of its personnel to Tunisia for the time being.
In a statement, a spokesperson said that the decision to leave the embassy had not been taken lightly.
"Security has to come first," said Maria Harf, a spokesperson for the US State Department.
"Regrettably, we had to take this step because the location of our embassy is in very close proximity to intense fighting and ongoing violence between armed Libyan factions.
She said that the US is "committed to supporting the Libyan people during this challenging time, and are currently exploring options for a permanent return to Tripoli as soon as the security situation on the ground improves".
"In the interim, staff will operate from Washington and other posts in the region".