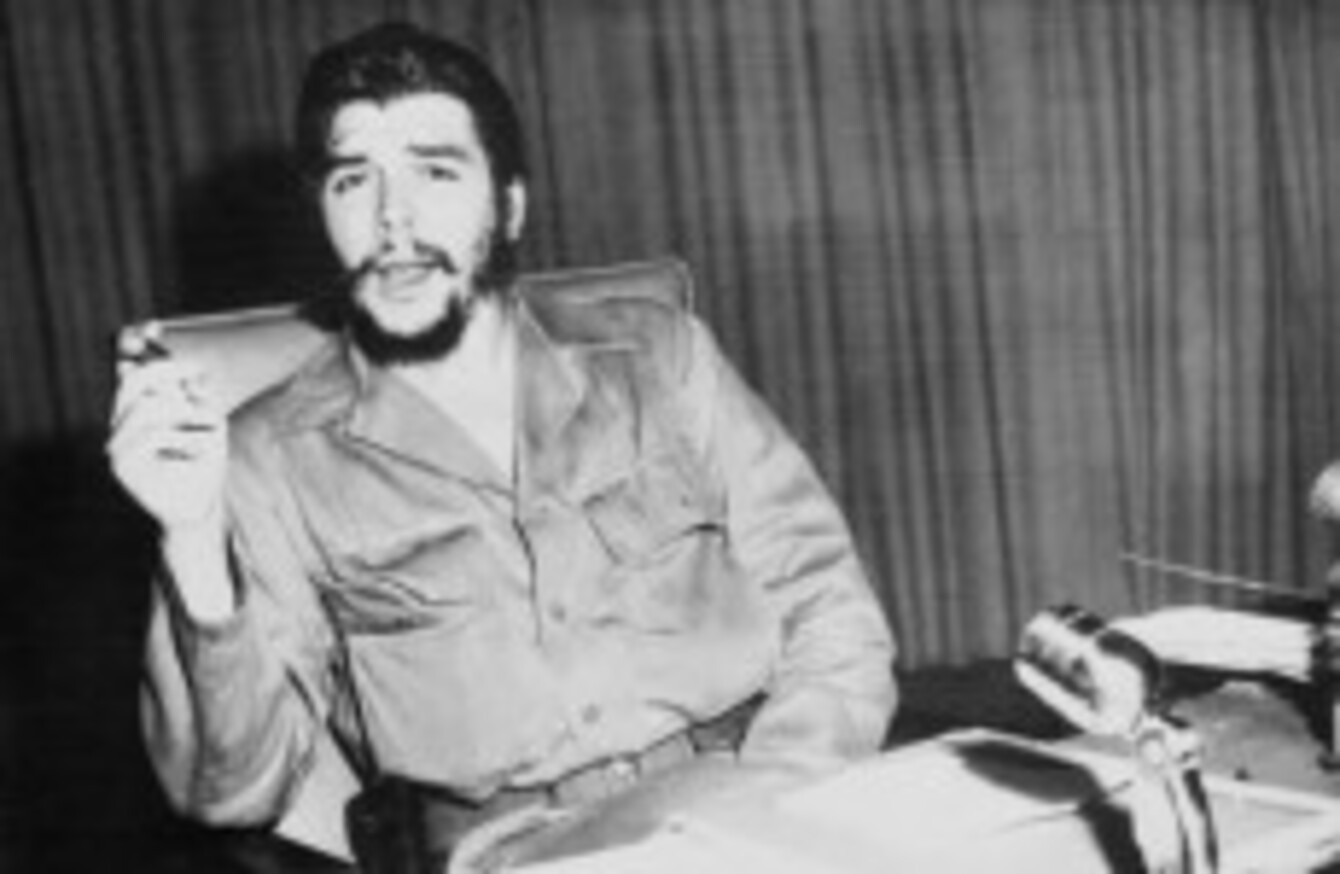 Che Guevara photographed in Havana, Cuba in October 1960.
Image: AP/Press Association Images
Che Guevara photographed in Havana, Cuba in October 1960.
Image: AP/Press Association Images
THE CHAIRPERSON OF the US House Foreign Affairs Committee has called on Galway City Council to reconsider its plans to erect a monument in honour of revolutionary fighter Che Guevara who helped Fidel Castro seize power.
In a statement issued today, Florida Rep Ileana Ros-Lehtinen, who was born in Cuba, said that instead of building this monument in the Argentinian's honour, "the City Council of Galway should honour the victims of Che and the Castro dictatorship by rejecting this proposal".
"Despite the image makeover which some try to give him, the real Che Guevara was a mass murderer and human rights abuser".
"The romanticising image that this monument would portray would serve to diminish the brutality that was committed by Che and the painful suffering endured by many Cuban-American families and his other victims far and wide," she added.
Responding to Ros-Lehtinen's comments this evening, Galway City Councillor Billy Cameron said that Ros-Lehtinen and everybody else who has spoken out on this issue "is within their rights" to voice their objections, but that the project was given the full and unanimous support of the council.
"I honestly think this has been blown out of all proportion," he said of criticism of the project which commemorates Che Guevara's Irish ancestry.
"The Galway connection was established some years ago. He's related to two of the Galway tribes, the Lynches and the Blakes. We want to celebrate somebody from our historic past."
Asked how the project will be funded, Cameron said that a website will be set up in conjunction with the Cuban and Argentinian embassies to Ireland to receive public donations.
"It's not going to cost a red cent to the taxpayers of Galway city or the nation," the councillor said.