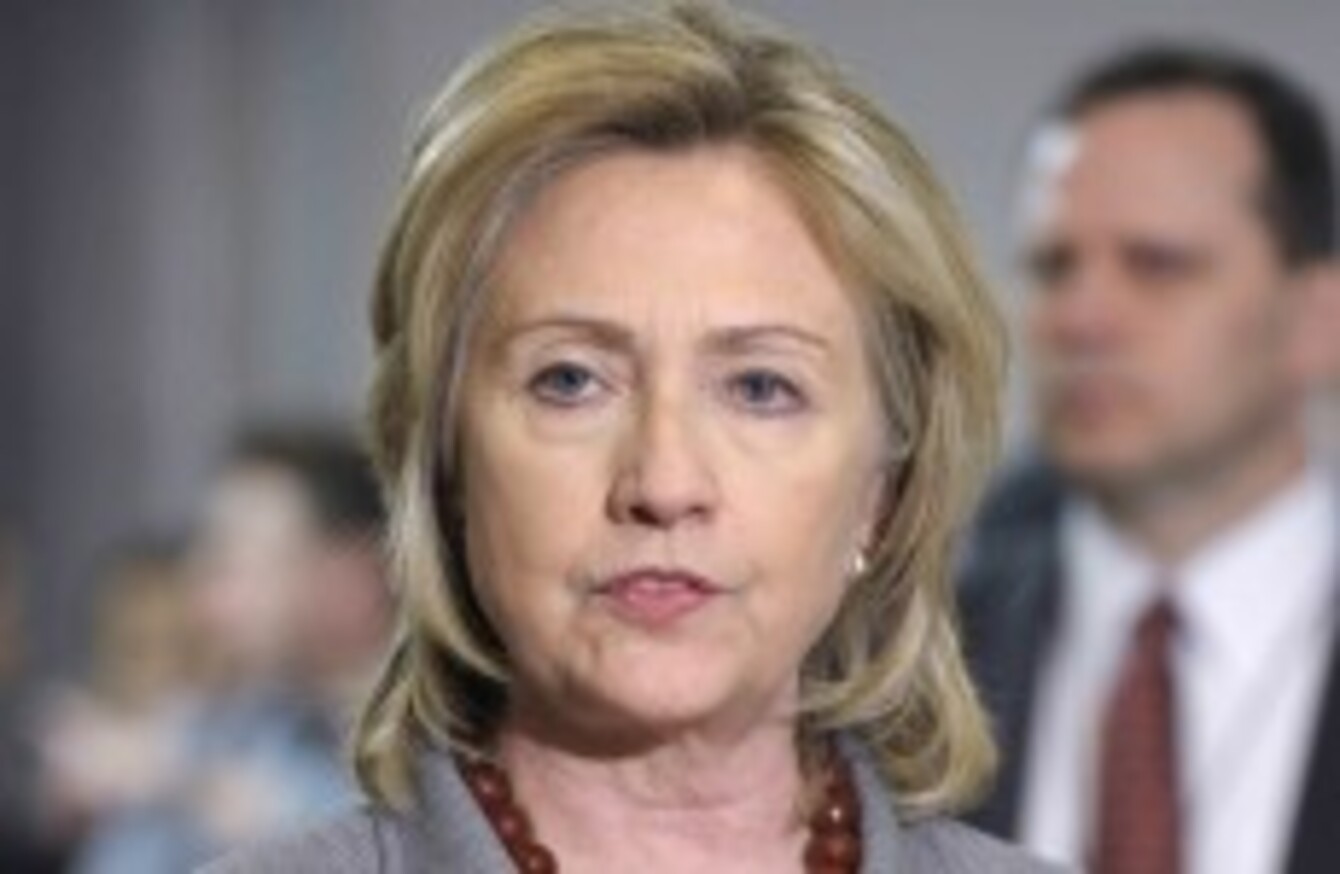 US Secretary of State Hillary Clinton
Image: Susan Walsh/AP/Press Association Images
US Secretary of State Hillary Clinton
Image: Susan Walsh/AP/Press Association Images
THE US GOVERNMENT say they are prepared to offer 'assistance' to Libyans seeking to overthrow leader Colonel Muammar Gaddafi.
The comments came from Secretary of State Hillary Clinton, according to Agence France Presse, and indicate that the White House is now fully behind efforts to end Gaddafi's 41-year reign in Libya immediately.
Clinton will meet with the UN High Commission on Human Rights in Geneva on Monday for bilateral talks with her counterparts regarding the crisis in Egypt.
Before she prepared to leave Washington she told reporters:
I think it is way to soon to tell how this is going to play out we are going to be ready and prepared to offer any kind of assistance that anyone wishes to have from the US.
Earlier the UN Security Council voted to impose sanctions on Libya including travel bans on Gaddafi and members of his regime as international pressure grows for him to step down.
British Foreign Secretary William Hague has said that Gaddafi must leave now, telling the BBC that it is the "best hope for Libya."
Armed rebels in Libya have gradually been gaining towns and cities across the country with the latest report from Reuters indicating they have control of Zawiyah which is just 50 kilometres west of Tripoli where Gaddafi maintains his grip on power.