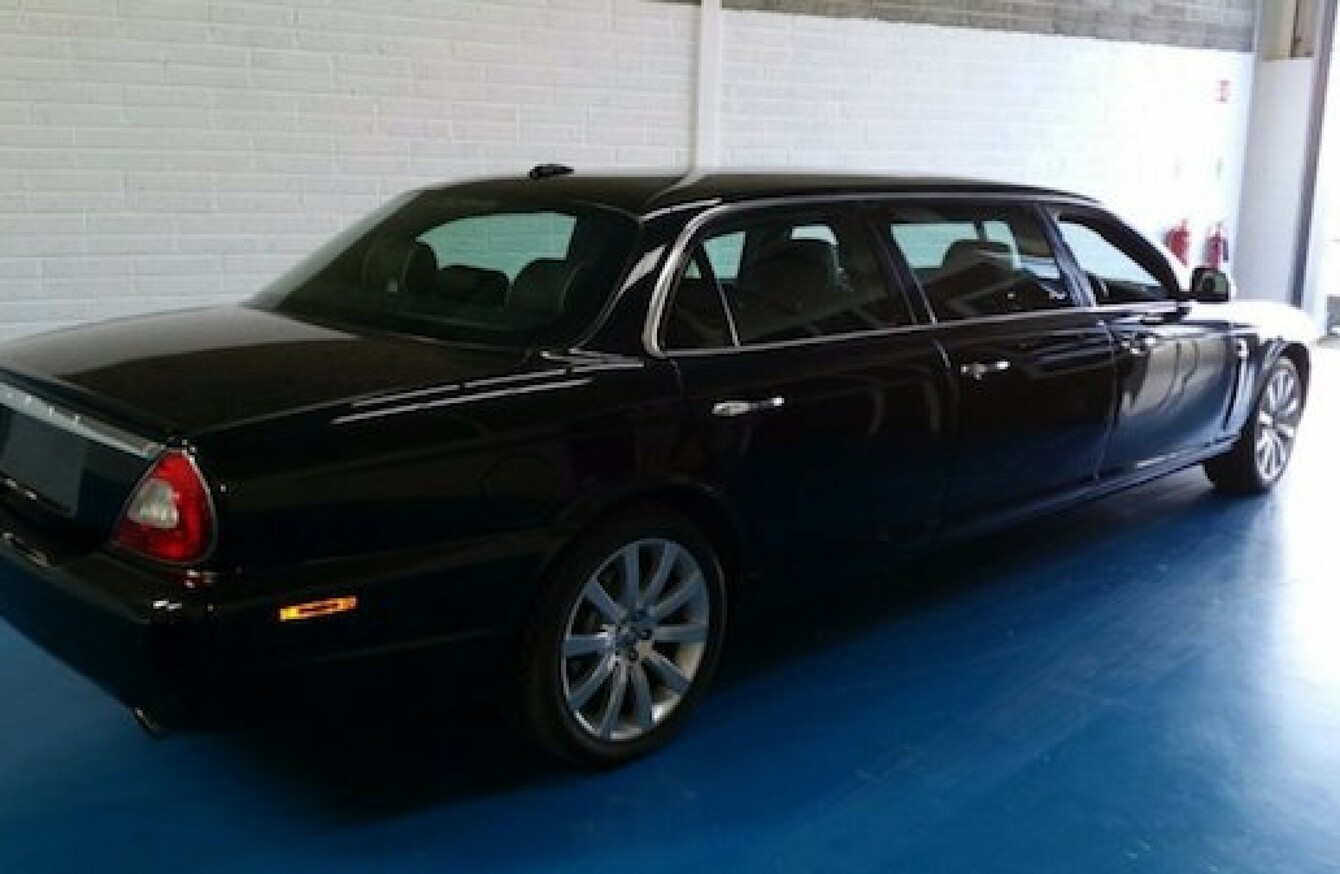 Image: Fox's Auto World
Image: Fox's Auto World
WANT TO ARRIVE in style and elegance or start your own chauffeur business? Then buying a limo may be the way to go. Limos are a great combination of elegance, sophistication and practicality.
From the stylish to the sombre to the stately, there are plenty of versions to choose from, whatever your preference. And you might be surprised how far your budget will stretch! (See what we did there?).
We've rounded up some of the best limos offer, from the vintage dream car to the (slightly more) affordable.
Under €30k
1998 Asquith Limousine Wedding Car, £24,995
The Asquith is a soft-top 1930s vintage style limousine that can seat seven people. The Asquith merges vintage glamour and grace with modern luxury, safety and comfort. You are sure to arrive in style to any event in this limo.
Under €25k
2008 Jaguar XJ Series, €21,995
The XJ is a luxury motor and this particular model is powered by a V6 petrol engine and is therefore known as the XJ6. This six-door limo has space for seven passengers across its three rows of leather clad seats. It would make a perfect airport shuttle.
Under €10k
1990 Volvo FL6 Fire Engine limousine, €6,500
Ding Ding Ding! Ring the alarm and check out this super fun modified fire truck with limo seating. It seats 15 people and would make an excellent party bus. It is decked out with a flash red interior complete with mirrored ceiling. All that's missing is a fireman's pole.
Under €5k
1997 Mercedes-Benz E-Class, €4,500
The E-Class is an executive car and this 1997 E280 limo version can carry seven passengers in style and supreme comfort. The limo is over 5.5 metres long and the interior is upholstered in soft cream coloured leather. Arrive to any event in elegance in this E-Class.
Under €5k
1997 Lincoln Town Car, € No Price
The Town Car is a full-size luxury saloon by the Lincoln division of Ford Motor Company.  The limo version was used as the state car for the presidency of George Bush Sr and was at one time the most commonly used limo and chauffeured car in the US. It is a dignified ride and it's durable too, making this a great work horse.