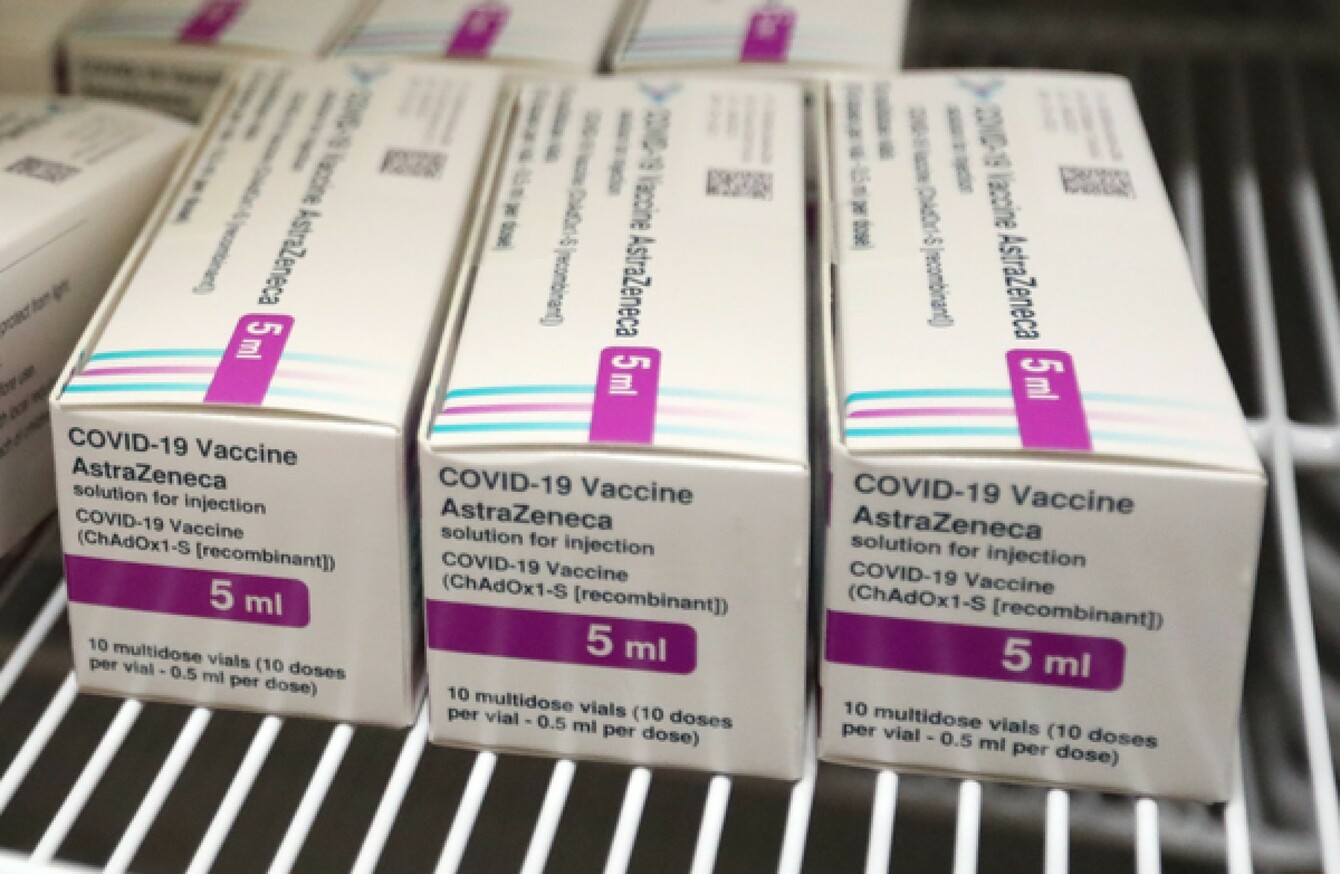 Image: RollingNews.ie
Image: RollingNews.ie
Updated Feb 23rd 2021, 9:00 PM
PEOPLE WITH UNDERLYING health conditions have been moved up the vaccine priority list, after the Government committing to providing an "indicative timeline" of when each cohort will receive their vaccine.
It has also been recommended that mRNA vaccines should be preferentially given to those aged 16-69 years who are very high or high risk due to certain medical conditions.
In the provisional sequencing list that was approved in December, people aged 18-64 with certain medical conditions were ranked seventh when it came to the order in which they would be vaccinated, behind groups such as healthcare workers, people aged 65 and over, and key workers in the vaccination programme. 
Taoiseach Micheál Martin had said a number of times in recent weeks that consideration would be given to moving people with underlying health conditions up the list. 
Martin confirmed at a press briefing tonight that people with underlying conditions would be moved up the list.
This evening, a release has been sent out to clarify the changes to the priority groups:
Those aged 16-69 with a "very high-risk" medical condition will be moved up from the seventh to the fourth cohort group – which is the next group to be vaccinated after all those aged over 70.
This includes people who have cancer, a chronic kidney disease, a chronic neurological disease, a chronic respiratory disease, diabetes, are immuno-compromised, have an inherited metabolic disease, have an intellectual disability, are obese or who have sickle cell disease.
The fifth cohort to be vaccinated will be those aged 65-69 whose underlying condition, such as the ones listed above, puts them at a "high" risk of severe disease and death from Covid-19 (as opposed to "very high risk" specified for Cohort 4).
Cohort 6 will be those aged 65-69. They will be vaccinated alongside healthcare workers who are not in a 'patient-facing role'. Key workers essential to the vaccine programme will also be included in this cohort.
Cohort 7 will now consist of those aged 16-64 who have certain underlying condition that puts them at "high" risk of severe disease and death. This is the same list of conditions as in the fifth cohort group, but with a younger age bracket.
In a statement accompanying the release, Minister for Health Stephen Donnelly said that the primary aim of Ireland's Covid-19 Vaccine Allocation Strategy remains the same.
"We are continuing to vaccinate those who are most likely to suffer severe disease and sadly, death, as a result of contracting Covid-19. The changes we are making are based on the latest clinical and medical advice that those we are moving up the list would suffer the worst outcomes if they were to get the disease."
The National Immunisation Advisory Committee (NIAC) has also recommended that while any of the three authorised Covid-19 vaccines can be given to adults aged 16-69, mRNA vaccines should be "preferentially" given to those aged 16-69 years who are at very high or high risk due to certain medical conditions.
Preferential selection of an mRNA vaccine should not result in a vaccine delay of more than three weeks, as any benefit of using a higher efficacy vaccine may be lost, a Department of Health statement said.
Background to the change in the prioritisation list
The government had sought advice from NIAC on changing the priority list – Martin confirmed this evening that it would be following the advice received from NIAC. 
"NIAC have recommended that, and government have decided to follow NIAC advice in relation to those with underlying conditions, who are at high-risk of severe illness or death if they get the disease. That's in line and it's consistent with NIAC's overall position of the evidence base for vaccines being that they reduce illness and reduce death," Martin said this evening. 
Martin had specifically referenced people who are immunosuppressed and people with Parkinson's disease and cystic fibrosis when speaking in the Dáil previously.
Speaking at a briefing this evening, Deputy CMO Dr Ronan Glynn said these people will be prioritised "over the coming weeks and months".
NIAC has originally prioritised and looked at it again and have now reprioritised those who are most vulnerable in society. In recent weeks they've identified people with a number of underlying conditions which put them at particularly high risk of severe disease or death if they acquire Covid and so those people will now be prioritised for vaccination over the coming weeks and months.
#Open journalism No news is bad news Support The Journal

Your contributions will help us continue to deliver the stories that are important to you

Support us now
Asked for specifics on the list, Glynn said it was "quite a long list" and would be published in due course. 
The Government this evening published an updated plan for its response to the pandemic. The plan made several references to NIAC and says that the government will "publish a revised vaccine allocation sequence and timetable to incorporate the most recent NIAC advice".
The plan said this timeline would be published "shortly after the publication of this plan" and would provide an indication of when various cohorts would be vaccinated. 
Key workers
The Government's plan still does not however bring any further clarity to the two 'key workers' cohorts on the vaccine sequencing list. 
Sixth on the list is "Key workers (Vaccination Programme)" and 10th is "Key workers in essential jobs who cannot avoid a high risk of exposure". 
These groups have been the subject of much debate with a number of sectors making a case to be included. 
- Updated by Gráinne Ní Aodha.