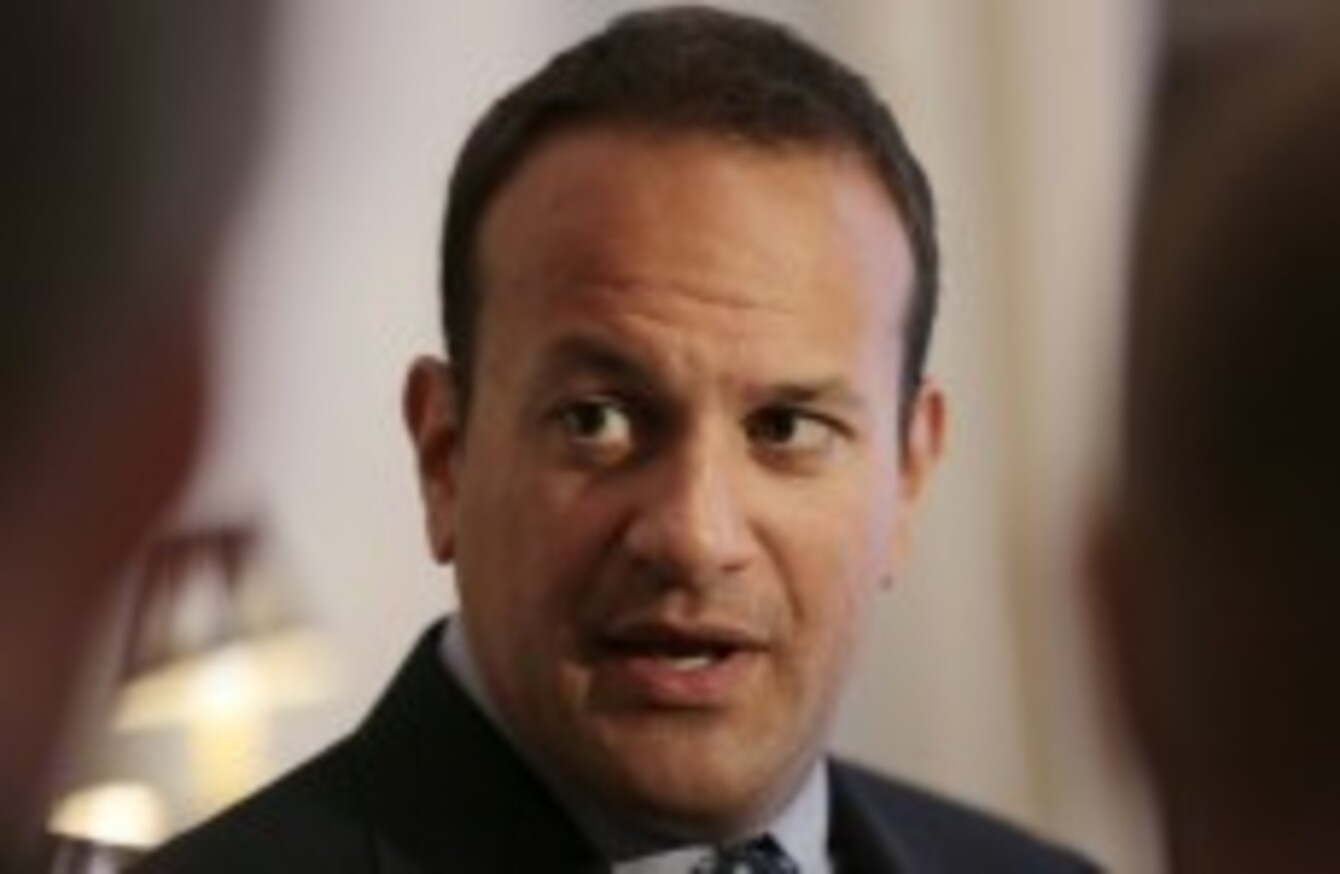 Minister Leo Varadkar
Image: Laura Hutton/Photocall Ireland
Minister Leo Varadkar
Image: Laura Hutton/Photocall Ireland
IN THE WAKE of last night's vote on the Protection of Life During Pregnancy Bill 2013, which saw four Fine Gael members vote against the bill, Minister Leo Varadkar said their expulsion from the parliamentary party is like losing a family member.
He spoke today of his disappointment that the TDs – Brian Walsh, Peter Mathews, Billy Timmins and Terence Flanagan – had voted against the whip.
Of course I'm disappointed. It's always hard to lose colleagues, and you know it's almost like losing a member of the family to see somebody lose the whip.
However, he said that people have to respect the fact the TDs made this choice:
but ultimately that was their decision to do so and we have to respect that.
Bill
For last night's vote on the bill the Fianna Fáil TDs were allowed a free vote by party leader Micheál Martin, so could vote as they pleased and were not constrained by the whip system.
In the end, 13 TDs from this opposition party voted against the bill.
However, as Fine Gael TDs were under the whip, if they voted against the bill they would automatically be expelled from the parliamentary party.
One Sinn Féin TD, Peadar Tóibín, voted against the bill, which did not come as a surprise. In a statement released last night, Tóibín said that he felt the bill had not received sufficient debate, and that he could not "vote for a medical evidence free bill that will result in the death and disablement of children".
Six independent TDs voted against the bill.
In all, 138 TDs voted for the Protection of Life During Pregnancy Bill 2013, while 24 voted against it.
The rebel Fine Gael TDs lost their membership of Oireachtas Committees and their current offices in Leinster House last night. They will be relocated within Leinster House, and a Fine Gael spokesperson told TheJournal.ie that they are "deemed more to have resigned from the Parliamentary Party".