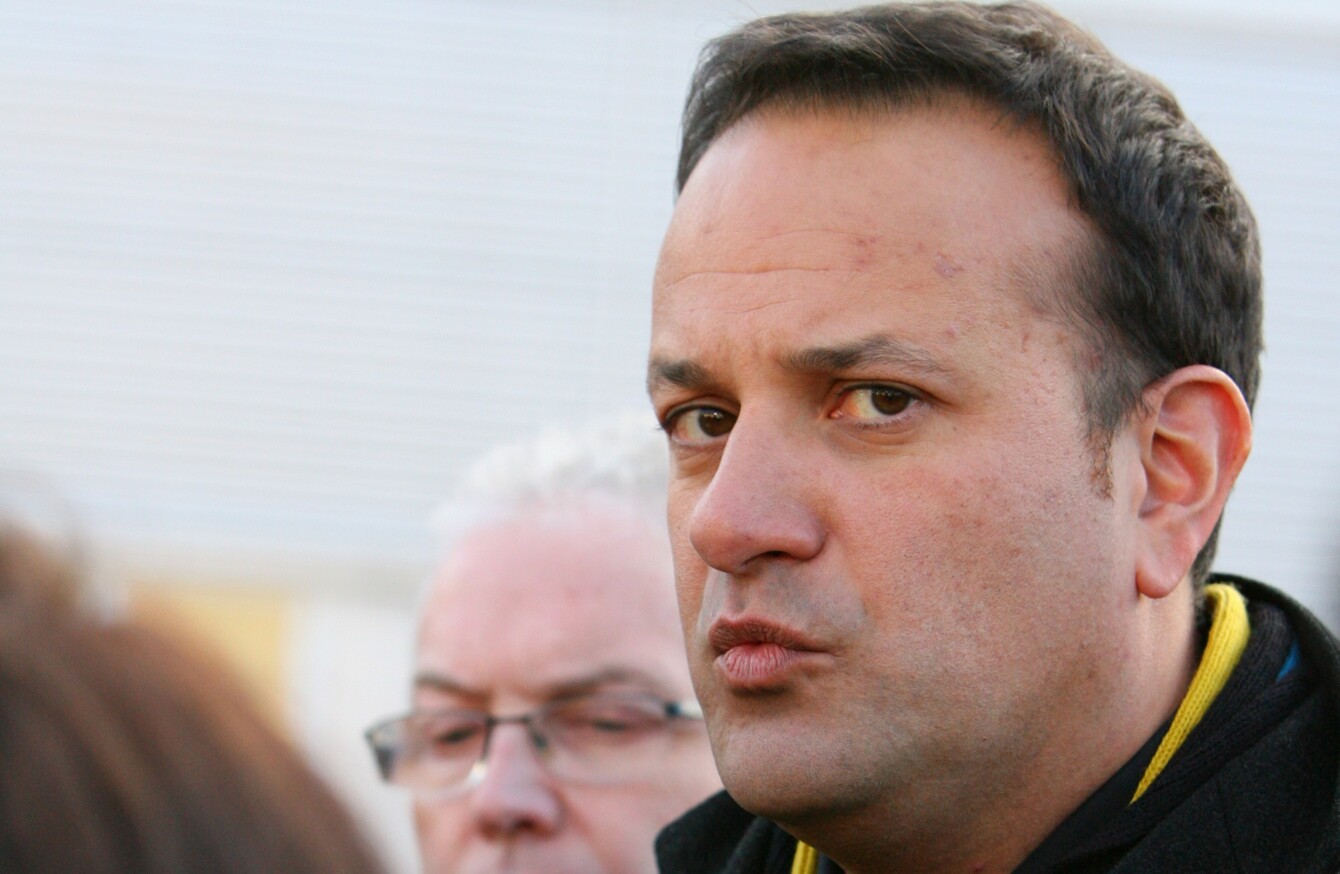 Image: Mark Stedman/RollingNews.ie
Image: Mark Stedman/RollingNews.ie
ACTING HEALTH MINISTER Leo Varadkar has responded to criticism from Fianna Fáil and Independents about his role in government formation talks.
Speaking on RTÉ's The Week in Politics this afternoon, Fianna Fáil TD Thomas Byrne and Independent TD John Halligan separately criticised Varadkar and comments he made during the week.
Byrne said that he had tried to "destabilise" the negotiations, while Halligan had called him a "hindrance" on the talks, saying that he believed that Varadkar "doesn't want to form a government".
Responding to the remarks today, a spokesperson for Varadkar said that he was "totally committed" to forming a Fine Gael-led government.
"Minister Varadkar has spent most of the last 60 days in talks with Fianna Fáil and Independents and was instrumental in the initial contacts between Fianna Fáil and Fine Gael," the spokesperson said.
He is totally committed to forming a stable and lasting FG-led government that reflects the party's values, policies and standards.
Waterford
Varadkar also responded to comments made by Halligan regarding University Hospital Waterford and the improvements that Halligan is looking for in return for his supporting Fine Gael in government.
Halligan said today that if he is not offered some guarantees with regards to improvements in the hospital, he will not be supporting Fine Gael in government.
He said that Varadkar had told him that funding would be affected for other hospitals if the issues at Waterford were to be addressed.
The spokesperson said that Varadkar had "always made it clear" to Halligan what was possible for Fine Gael to do.
"Minister Varadkar was asked by the FG negotiating team to engage bilaterally with Deputy Halligan on his requests relating to Waterford Hospital," the spokesperson said.
He always made it clear to him that Fine Gael was exploring what was possible in terms of cost, timelines, patient outcomes and safety and that the Minister had no authority to make any offers to independents on behalf of Fine Gael or future governments.
The spokesperson said that "no definite offers were made" because of this.
Halligan said this afternoon that if he drops out of government talks, the Independent Alliance, of which he is a member, is still free to continue discussions with Fine Gael.
The grouping of Independent politicians has previously said that it would support Halligan if he decides not support Fine Gael.
As things stand, Fine Gael need the support of six more Independent TDs before a government can be formed.
Independents are due to meet with Fine Gael tomorrow, with Defence Minister Simon Coveney telling RTÉ News today that he expects that a government could be formed by Thursday.