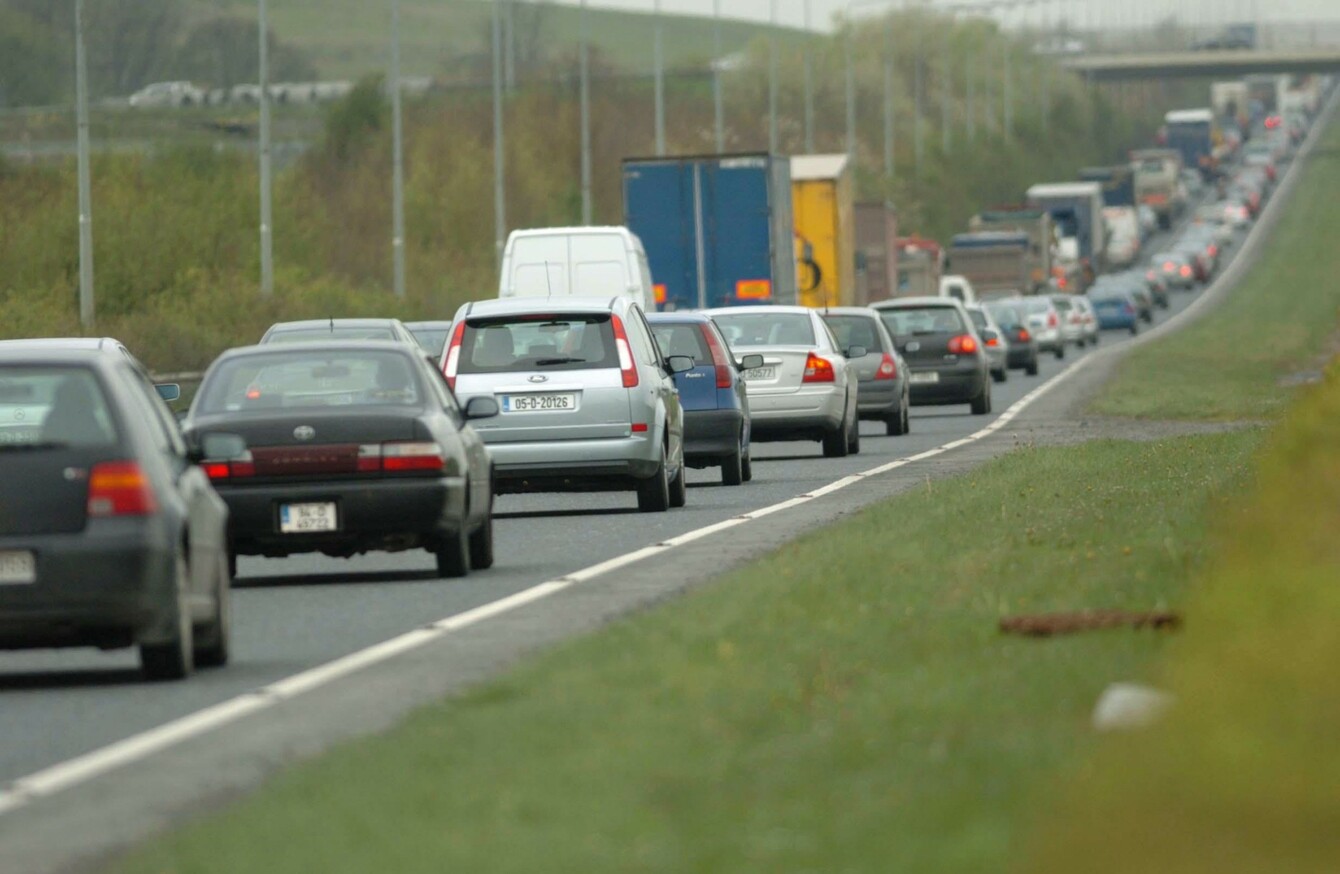 Image: PA WIRE
Image: PA WIRE
VARIABLE SPEED LIMITS will be introduced on the M50 motorway in Dublin.
The Minister for Transport Paschal Donohoe confirmed the measure on RTÉ's Prime Time last night.
It would mean that the upper limit would be reduced at peak times to help maintain average speeds across the length of the motorway – so there would be less crossing between lanes.
Transport Infrastructure Ireland is proceeding with the scheme but it could take up to three years to roll out.
Sean O'Neill from Transport Infrastructure Ireland told the programme, "It slows everyone down but it guarantees us a greater distance between vehicles and that instances reduce.
"What happens on a busy motorway … people zig and zag out of traffic, slam on their brakes, some people aren't paying any attention and then all of a sudden an accident happens and that's when chaos ensues. So when you can regulate speed, you're allowing the system to work better."
The growth in traffic levels on the M50 are the highest in Europe, with Prime Time reporting that up to 400,000 journeys take place on the motorway every day.
Minister Donohoe also added that new technology is being acquired to "help the gardaí to complete their work more quickly, at the side of very serious instances".
When asked about multi tolling, he said, "I'm not going to do that on road safety grounds alone."