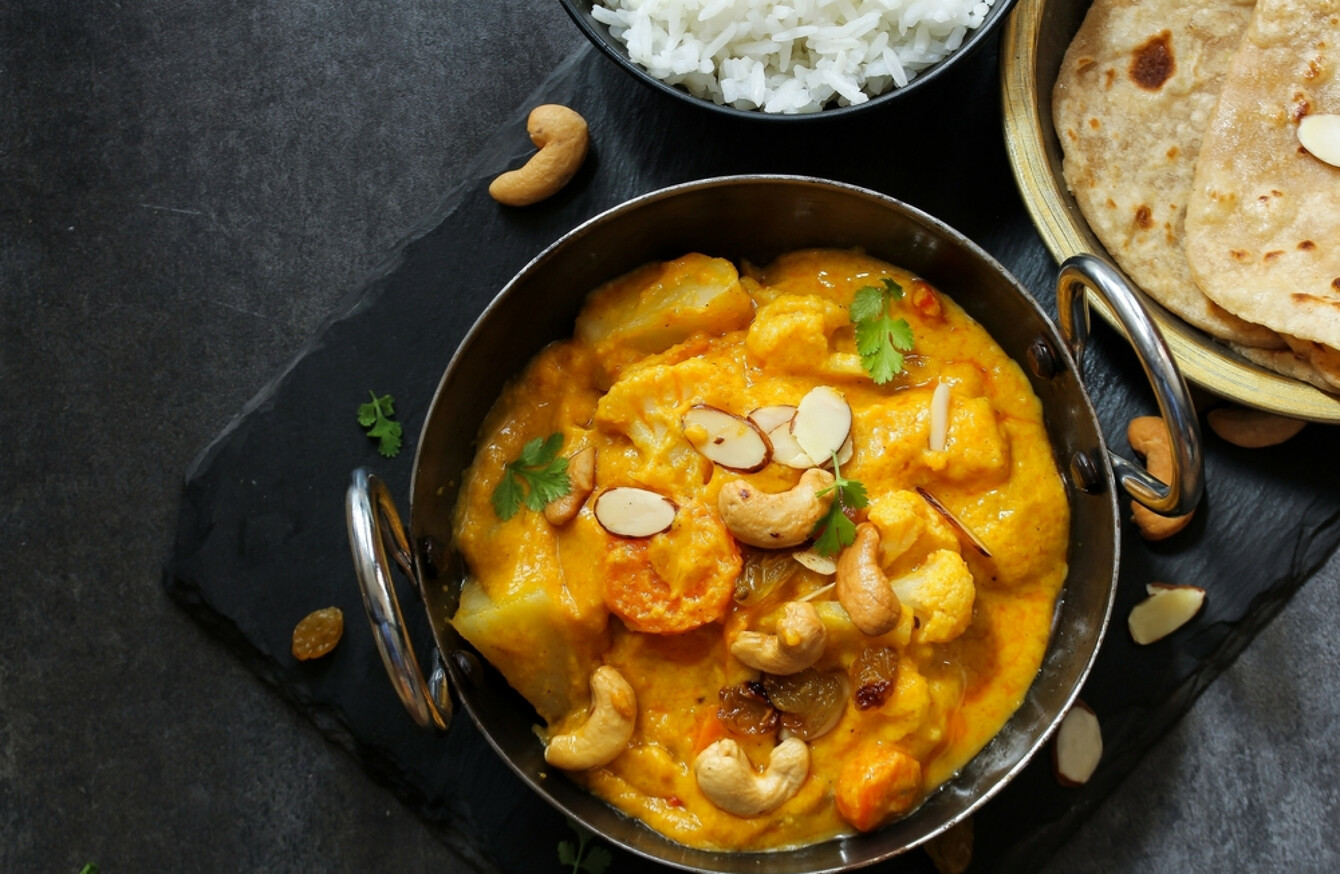 Image: Shutterstock/vm2002
Image: Shutterstock/vm2002
EVERY HOME COOK has their own kitchen hacks, cheats and traditions, and we want to know yours.
Each week as part of our Kitchen Secrets series, we ask our readers to share their cooking tips and go-to-dishes. From the secret to quick-and-easy dinners, to the best way to scramble an egg, we set a new question every seven days.
This week, in the spirit of budget-friendly and healthy January eating, we're asking…
What's your favourite midweek veggie meal?
As usual, our home cooks had lots to say. If you'd like to join the panel (and be in with the chance to win Lidl prizes), send us your name and a bit about yourself to food@thejournal.ie!
Fiona's go-to is a meat-free take on bolognese
My favourite veggie midweek meal is my vegan bolognese. It can be made in the slow cooker too! I use carrots, onions, garlic, aubergine, celery, tomato, lentils, mushrooms and cauliflower all cooked together to make a delicious bolognese to be served with courgetti or pasta.
- Fiona Staunton
Mexican-style bean burgers will please even the pickiest of eaters
These Mexican bean burgers always get gobbled up. They're quite substantial and even your 'it's not dinner without meat' family members will be satisfied.
Take two tins of drained and mashed kidney beans and add one fried and cooled chopped onion (tip: don't let it colour as this will impair the taste.) Add an egg, some breadcrumbs, a vegetable stock cube, seasoning to taste and give it a good mix.
Use floured hands to pat the mixture into equal parts, then pop them in the fridge to firm up for an hour. Fry in a little oil and serve on a toasted bun with your favourite salad leaves, guacamole and some cheese.
- Angela Nolan
Ross serves up this vegetarian korma when cooking for a crowd
We always serve vegetables with our meals, lots in fact, but there's no fully vegetarian meal on our weekly menu. However, the closest thing would be a vegetarian korma that I make when vegetarian friends and family come for dinner!
Add an onion, several peeled and diced potatoes, peeled and diced carrots, cauliflower florets, diced peppers, crushed garlic and ginger, chilli powder, garam masala, coriander and tumeric to a large, heated saucepan and fry for five minutes.
Reduce the heat and add 100 ml of water, 200 ml passata and a generous squeeze of tomato purée. Season with salt and pepper. Stir and blend, then add the lid and simmer for 30 minutes. Stir in a tin of coconut milk and 300ml of coconut yoghurt, cover and simmer for ten minutes. Add coriander before serving with rice and naan bread. Very mild, very creamy and very moreish!
- Ross Boxshall
Donna's beetroot salad is a winner (as is her tip for avoiding beet-stained hands…)
One of my favourite vegetarian midweek meals is a warm halloumi and beetroot salad. It's ridiculously easy to prepare too. Grab a couple of raw beets, cut off any leaves/stalks and wrap them in tinfoil, bake them at 180 degrees for about an hour. Slice the halloumi and grill until golden around the edges, turning midway. Thinly slice a red onion and make a quick dressing of balsamic vinegar, olive oil, a tsp wholegrain mustard and crushed garlic.
Once the beets are cooked, peeled (don't forget to wear latex gloves to avoid pink hands!), and sliced mix all the aforementioned components together along with your favourite salad leaf. Season with sea salt and black pepper and scatter over some chopped parsley or coriander. Disclaimer: You could just use vacuum packed beets – simply cut into wedges and heat in the oven for about 15 minutes.
- Donna Connolly