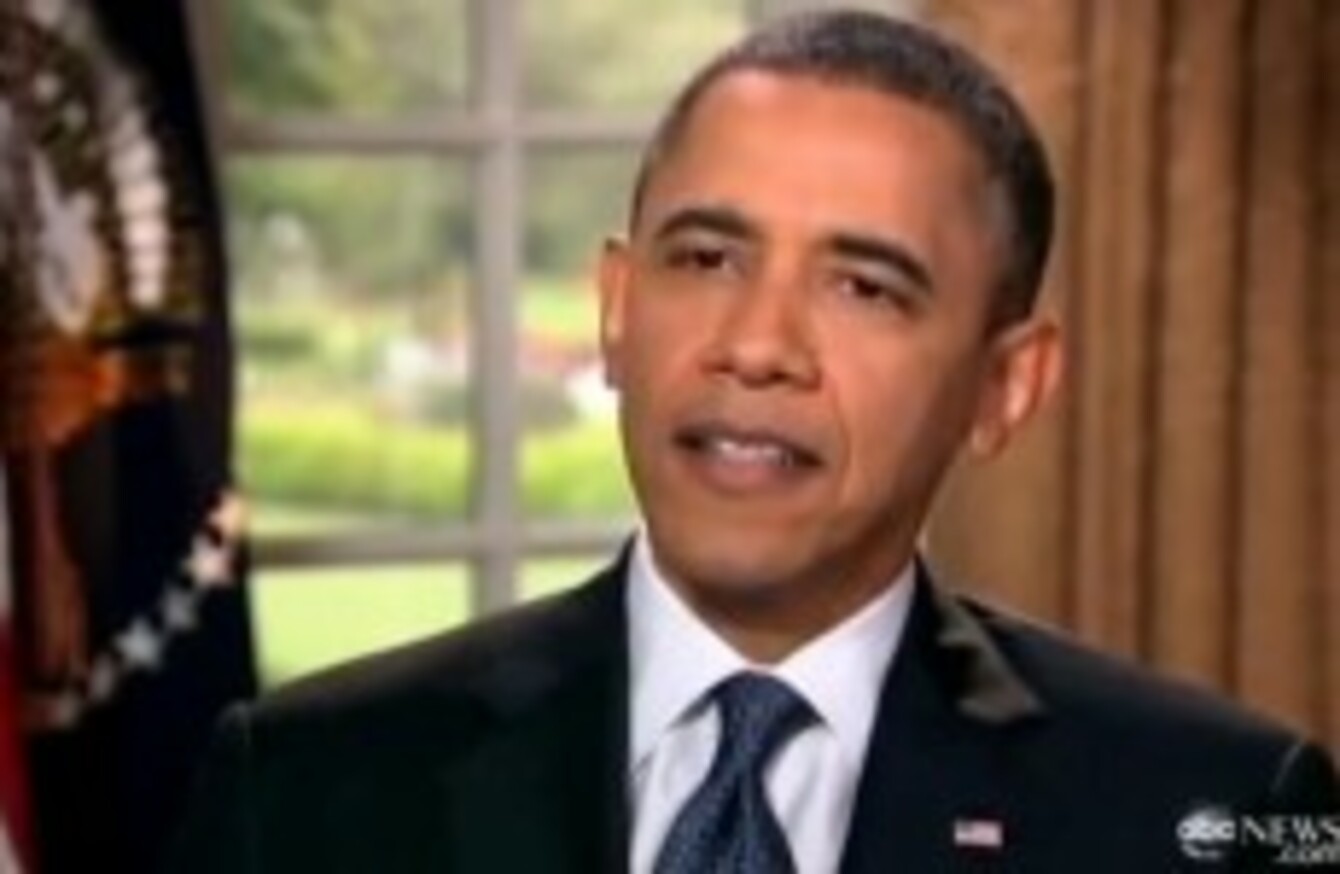 Obama speaking to ABC News yesterday.
Image: ABCNews.com
Obama speaking to ABC News yesterday.
Image: ABCNews.com
US PRESIDENT BARACK Obama last night made a historic and significant cultural announcement in declaring his support for marriage between a man and a man and a woman and a woman.
Many would say it is a risky move in an election year with his Republican opponent Mitt Romney reiterating that he does not support gay marriage but polls indicate that around half of the US population are in favour of legalisation.
Six US states and the District of Columbia currently allow same-sex marriages, but so polarised are views, only this week did the state of North Carolina vote in favour of legislation that bans gay marriage in that state.
This came days after US vice president Joe Biden said he supported the right for gays to marry, comments which many feel prompted Obama to act and declare his support for it.
The 44th US president and the first to declare such a position on this issue had said before that his view on the matter was "evolving" while at the same time he supported civil unions that afforded couples all the same rights as those who were married.
But that is not strictly true.
When running for the Illinois state senate in 1996, he answered questions for the gay and lesbian newspaper Outlines in which he unequivocally said:
I favor legalizing same-sex marriages,and would fight efforts to prohibit such marriages.
But he rowed back on that position when he ran for the US senate in 2004, saying that he believed that marriage was between a man and a woman. Here he is during a debate back then:
YouTube: Akaczynski1
Once on a national stage with his memorable and career launching speech at the Democratic National Convention in 2004, Obama's view was somewhat more conservative than that which he expressed eight years previously.
He indicated in his interview with ABC last night that he had thought civil unions would be sufficient. In 2008, he said: "I would continue to support a civil union that would provide all the benefits that are available for a legally sanctioned marriage":
YouTube: GLASSBOOTHdotORG
#Open journalism No news is bad news Support The Journal

Your contributions will help us continue to deliver the stories that are important to you

Support us now
In December 2010, when historic legislation came about to repeal the US military's 'Dont Ask, Don't Tell' policy, Obama said that his feelings were "constantly evolving", adding: "I struggle with this":
YouTube: SuchIsLifeVideos
But his struggle ended – maybe not in the way he would have liked following the remarks of his vice president – when he told ABC News yesterday that he now indeed wished to "go ahead and affirm that same-sex couples should be able to get married":
YouTube: StandCalifornia