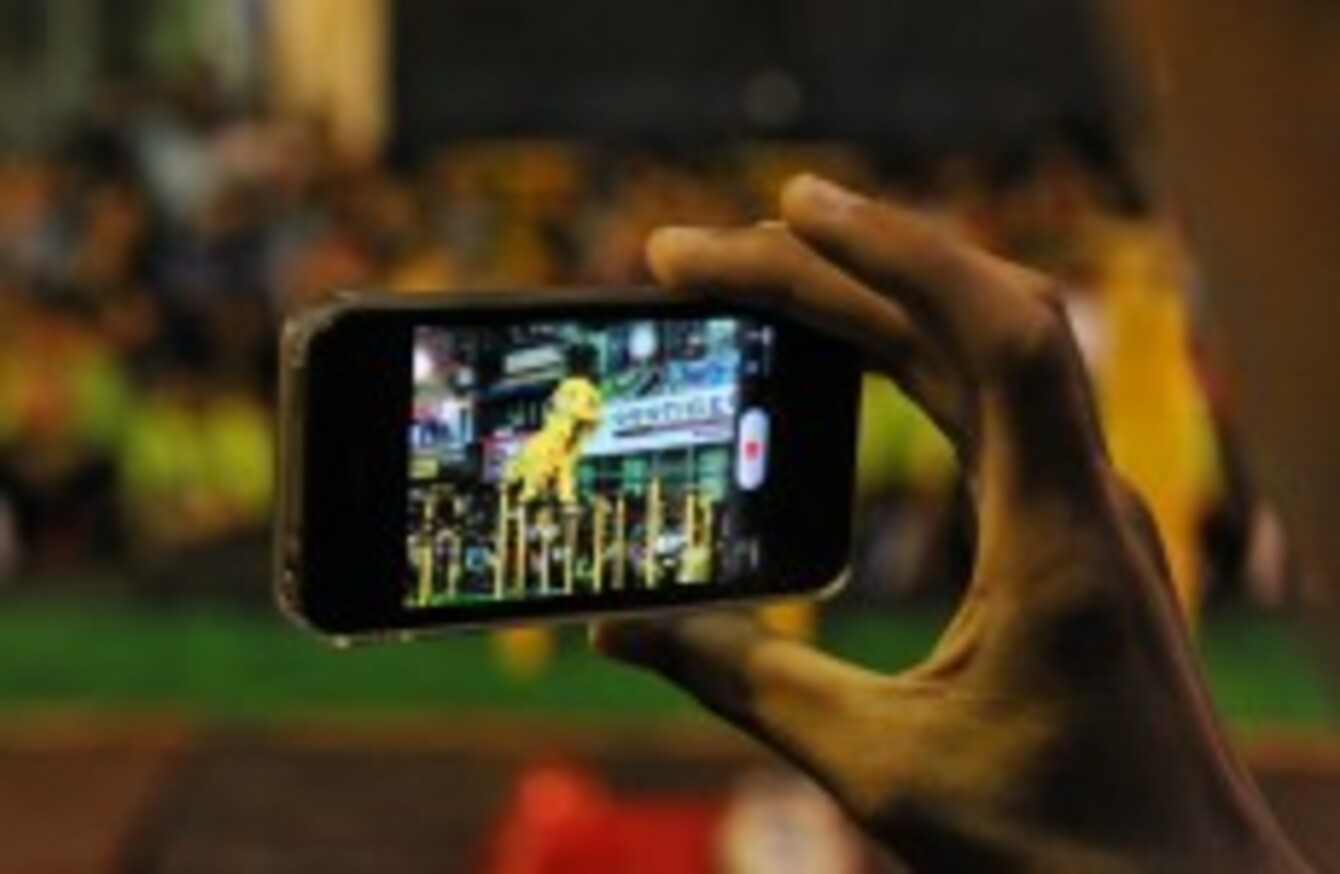 If you are recording something, it's better to use both hands to keep the phone steady.
Image: Shutterstock/1000 Words
If you are recording something, it's better to use both hands to keep the phone steady.
Image: Shutterstock/1000 Words
TAKING PHOTOS ON your phone is an art in itself but what about recording video footage?
At its core, it's pretty similar to how you take photos, but capturing footage takes more effort and concentration. While it's easier than ever to capture footage quickly, there are a few other aspects to keep in mind.
Portrait or landscape?
While it was frowned upon to record video in portrait mode, certain apps like Snapchat require you to record this way as it's easier to watch video in that format.
Also, more apps like Twitter, Vine and Instagram condenses its recordings into a box format, meaning you can record in portrait mode without having to worry too much about borders.
However, unless you're dealing with a specific app like Snapchat, it's recommended to record in landscape mode first and then upload later (if possible). It's better to have raw footage that's you can later condense or edit instead of poor footage that all the editing in the world won't fix.
Be careful about using other apps to record
The standard camera app allows you to record in high resolution, but other apps like Vine get you to record at a lower resolution.
The reason for this is to make sharing and uploading much easier since lower resolution means a smaller file size. Most apps allow you to upload footage so there's no reason to record through it unless you want to quickly throw clips together.
Depending on the type of device you have, the level of customisation you will have with the standard camera app will vary between basic and overwhelming.
Some camera apps from the likes of Samsung and Sony have pro settings to help you adjust your shot further, but some offer just the basic settings. If you're stuck, here are a few alternatives for those serious about video.
FiLMiC Pro (iOS) – A comprehensive video app that takes a bit of time to master, but the wealth of features available are worth it.
Horizon (iOS, Android) – captures video in landscape mode while you hold the phone in portrait mode.
MoviePro (iOS) – Another feature rich app which offers a number of useful options like real-time audio monitoring, separate focus/exposure modes and control frame rate.
lgCameraPro (Android) – An outdated interface hides what is an app bursting with features and options.
What about audio?
While smartphone cameras have improved immensely. microphones haven't exactly followed this trend. This is mostly down to design as smartphones are optimised for what happens on screen, not outside it.
The bad news is there isn't much you can do about it with just the smartphone itself as a windy day or loud crowd can easily drown out what you're trying to record. You could move closer to your subject so it picks up what they're saying or you could buy an external mic which plugs into the headphone jack or USB port although that would be overkill for many people.
How vital this is depends on the type of audio quality you're looking for but for general footage, it's probably better to factor it out.
Shooting video
- While it may be obvious, it's better to use both hands to hold your phone so that it remains as still as possible. Most apps have stabilisation features, but it's better not to rely on this and have your phone at chest level (elbows at waist level).
- Many of the same principles for taking a good photo apply here as well. Keep it still, make sure the lighting is correct and make sure your shot is properly framed.
- The rule of threes still apply here so if you have the option, try to keep the subject just slightly off centre for a more interesting shot.
- Don't use digital zoom as it will reduce the quality of the footage. Instead, move closer to the subject.
- Much like taking photos, you can adjust the focus of the shot by tapping on the subject.
- Since videos are larger files, memory is something you want to keep in mind if you have limited space on your phone. A similar rule applies if you're uploading footage using mobile data.
Video editing
So you have your footage but you want to tighten it up a bit. Most standard camera apps allow for cropping but if you want to do more than that, you have a few options to work with.
The obvious ones are already found on your computer. Windows Movie Maker and iMovie are good, robust tools that can help you get started with video editing. Generally, editing them on a desktop is easier but if you want to post your footage on a mobile-only app, you may find the transfer to and from your phone and a little annoying.
If you want to do all your editing through your smartphone, then there are a few other options to work with.
For iOS, iMovie is a great app (despite the fact you have to pay for it) and is incredibly easy to use when editing videos, while Movie Maker 8.1 and Movie Edit Touch offer the same functionality for Windows Phone and Windows respectively.
If you're on Android, the best one to work with would be KineMaster which offers a simple and easy to understand interface. The free version will place a watermark on top of your edited videos, but you can remove it by paying for the monthly or yearly subscription, depending on how serious you are about them.