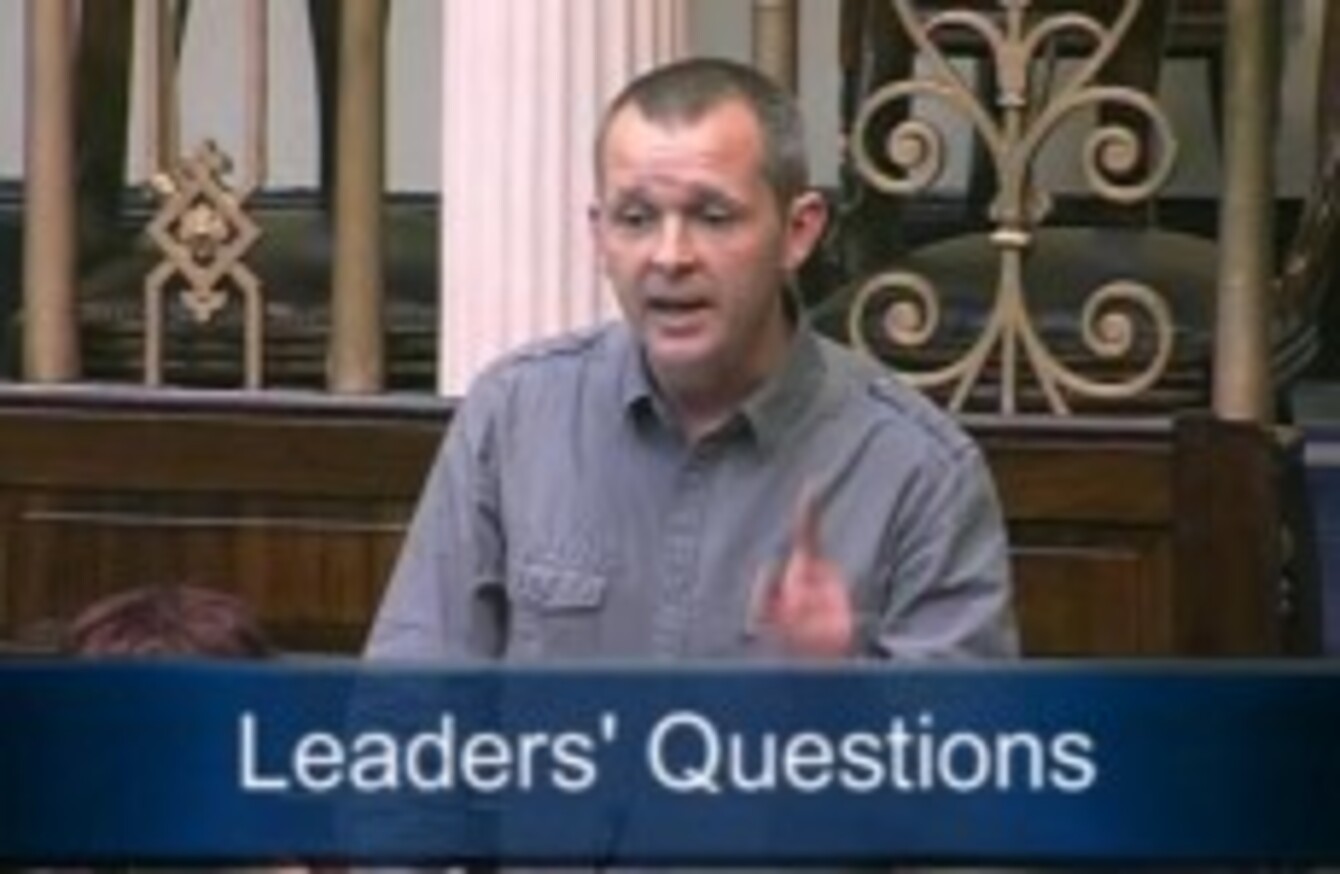 Richard Boyd-Barrett in the Dáil this morning
Richard Boyd-Barrett in the Dáil this morning
THERE WAS EXCITEMENT aplenty at Leaders' Questions in the Dáil this morning as Tánaiste Eamon Gilmore and Richard Boyd-Barrett came to blows over the Fiscal Compact referendum using some, er, colourful language.
As the People Before Profit TD urged the government to abandon the treaty and adopt a "real jobs strategy in Europe", Gilmore warned of the danger of Ireland ending up like Greece.
At one stage, he commented: "It may well be that what is happening in Greece is a cause for arousal for you Deputy Boyd-Barrett or for some other members in this house."
Later, Boyd-Barrett responded that the Tánaiste's "fetish for interesting vocabulary such as orgies and arousal" indicated a new theme for the Labour Party and its colleagues in Europe "despite their differences on policies over the fiscal treaty".
Boyd-Barrett's delay in asking question of Gilmore got the Ceann Comhairle Sean Barrett so worked up that he remarked to much laughter in the chamber: "I'm getting excited here myself… waiting for the Question."
Watch the exchanges here: