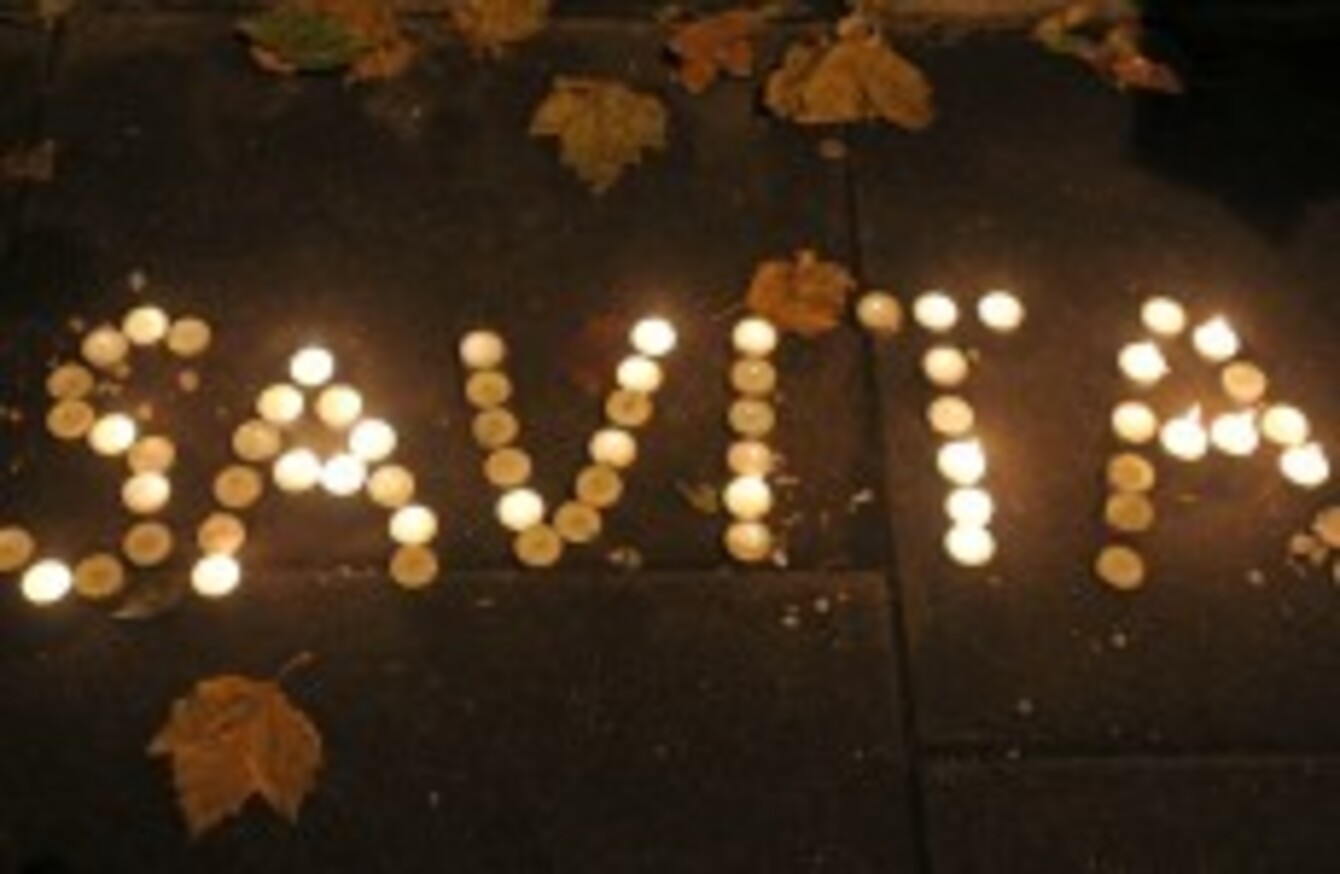 Image: Niall Carson
Image: Niall Carson
VIGILS ARE TO take place this evening to mark the second anniversary of the death of Savita Halappanavar.
Savita, a 31-year-old dentist, died on 28 October 2012 due to septic shock, E.coli in the bloodstream and a miscarriage at 17 weeks. An inquest into her death returned a verdict of medical misadventure.
Praveen Halappanavar, her husband, had said the couple had requested a termination of the pregnancy, but this had been refused.
After the news of Savita's death broke in the Irish Times in 2012, there was widespread shock at the details of the case.
It led to a HSE report into her death, and a damning HIQA report into the situation.
The HSE report showed 13 'missed opportunities' in her treatment.
University Hospital Galway, where she died, apologised to Savita's husband Praveen, and her family.
Nine recommendations were made by the coroner at Savita's inquest.
The death of the young woman also led to a wider discussion in Ireland about abortion legislation, and maternity care for women in Irish hospitals.
The Protection of Life During Pregnancy  Act 2013 was passed in Ireland months later.
A vigil will take place in Dublin from 6 – 7pm today at the gates of St Stephen's Green, organised by the Abortion Rights Campaign.
A vigil facilitated by Galway Pro-Choice will take place in front of the Browne Doorway in Eyre Square at 6pm.
The Daily Mail reports today that Praveen Halappanavar will return to Ireland within weeks. He has been in the USA since last December. He is taking legal action against the HSE and it is expected this will be heard in early 2015.