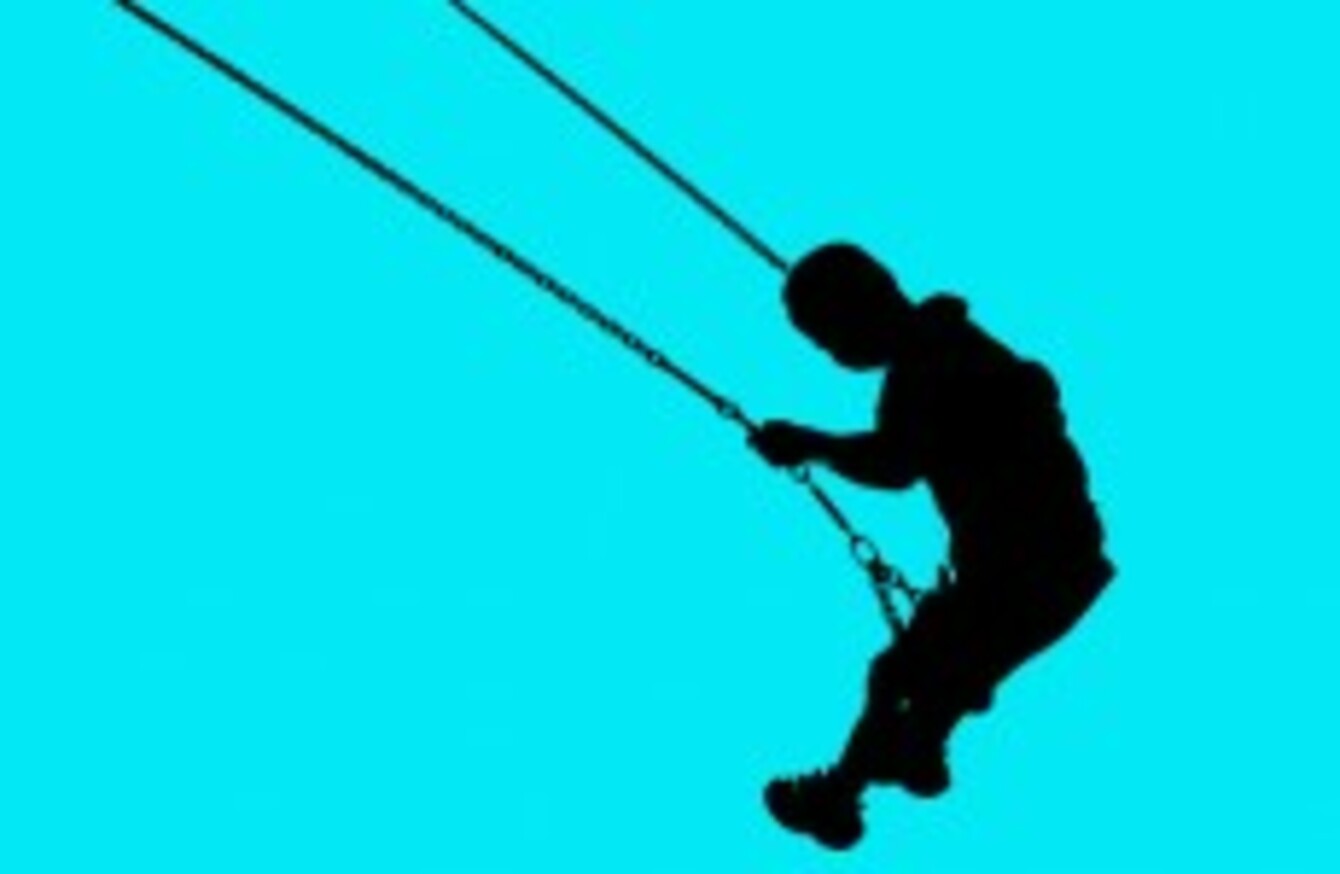 pic posed
Image: John Birdsall/John Birdsall/Press Association Images
pic posed
Image: John Birdsall/John Birdsall/Press Association Images
THE ROOT CAUSES of violence and antisocial behaviour are planted in children in the first three years of life, according to compelling evidence presented by experts yesterday.
Clinical Criminologist George Hosking, an international expert on the prevention of violent crime, explained how a cycle of abuse can be perpetuated throughout generations – and also presented evidence showing that it can be successfully broken with early intervention methods.
Speaking at the first Irish Forum for Infant Mental Health, Hoskins referred to a seminal study of child behavioural development from New Zealand, which demonstrated that nurses could predict the criminal tendencies of children 18 years in advance – just by watching them play as infants.
The Dunedin study
Conducted over a 20-year-period, the Dunedin study charted the milestones of more than 1,000 children who had been observed by nurses when they were three years old. Over the years, researchers collected detailed accounts of the children's educational, employment and – if applicable – criminal records. When the children reached the age of 21, researchers assessed the subjects alongside the initial evaluations from the nurses who had observed how they had interacted with others as toddlers.
The results showed that boys who had been classed as 'at risk' at age three – because of restless, aggressive or negative behaviour – were almost five times more likely at age 21 to have abused their partners (47 per  cent compared with 9.5 per cent).
The 'at risk' group was also two and a half times more likely to have a criminal conviction, and their convictions were also more likely to be violent (55 per cent compared with 18 per cent).
Fewer of the girls classed as being 'at risk' were involved in anti-social behaviour, however, of those who were, 30 per cent had experienced teenage pregnancies. A further 43 per cent of them were involved in abusive or violent relationships.
Conclusions reached in the New Zealand study have backed up by research in the UK and US, Hosking said.
'Violence is a preventable disease'
"We know that violence is a preventable disease.  While it is one that is difficult to cure, prevention is really simple," he explained. "Children who are loved and who receive fair, firm discipline do not become violent teenagers or adults.  Children who are not treated well are more likely to become involved in crime, violent behaviour or abuse."
Hosking also cited a study by led Professor Vivette Glover, from the Imperial College London, which found that behavioural patterns can be affected even before birth. If a mother experiences undue stress during her pregnancy, the study found, a surge of the hormone cortisol can negatively impact the foetus' development that can impact a child's behaviour.
Eleanor McClorey, CEO of YoungBallymun, the organisation that coordinated the forum, said: "The single most effective way to stop crime and violence is to ensure that infants are reared in a way that fosters good mental health and wellbeing.  The surest way to do this is to support parents, carers and families".
Economic impact
Research has demonstrated that there could be a ten-fold return on investment in policies and programmes aimed at the under threes, as infant mental health has been linked to range of costly adult illnesses such as heart attacks, alcoholism, depression and diabetes, Hosking added.
Hosking, a former specialist in corporate turnarounds, also demonstrated how the implementation of correct policies in the first tender years of a child's life can yield considerable economic savings for the state. "People sometimes say – 'we're in an economic crisis, we can't afford to spend money on prevention'… I say we can't afford not to spend money on prevention", he said.
Hosking, who is also the founder of anti-violence charity Wave Trust UK, said that a policy to invest and focus on infant mental health is being applied in Scotland following the charity's recommendations – and has been successful in countries like Sweden and the Netherlands.
#Open journalism No news is bad news Support The Journal

Your contributions will help us continue to deliver the stories that are important to you

Support us now
Support
Hosking's sentiment was robustly supported by Minister for Primary Care, Róisín Shortall, who praised the work undertaken by YoungBallymun – saying that she had personally witnessed the positive changes that the scheme had encouraged in one of Ireland's most disadvantaged communities.
Shortall said: "I'll be the first to admit that Ministers often want early results… but that policy of 'early change' works against the principles of early intervention.
"Policy should be integrated in all departments, because the zero-to-three age group gives Ministers and unprecedented window of opportunity."
She added it was hoped that a draft form of the National Public Health Policy would be complied by the end of this year.
YoungBallymun works within the community of Ballymun, Dublin, and is putting international evidence in infant mental health into practice in its Ready Steady Grow service.  Delivered in partnership with the HSE public health nurse team, the physical and emotional health of babies is tracked closely.