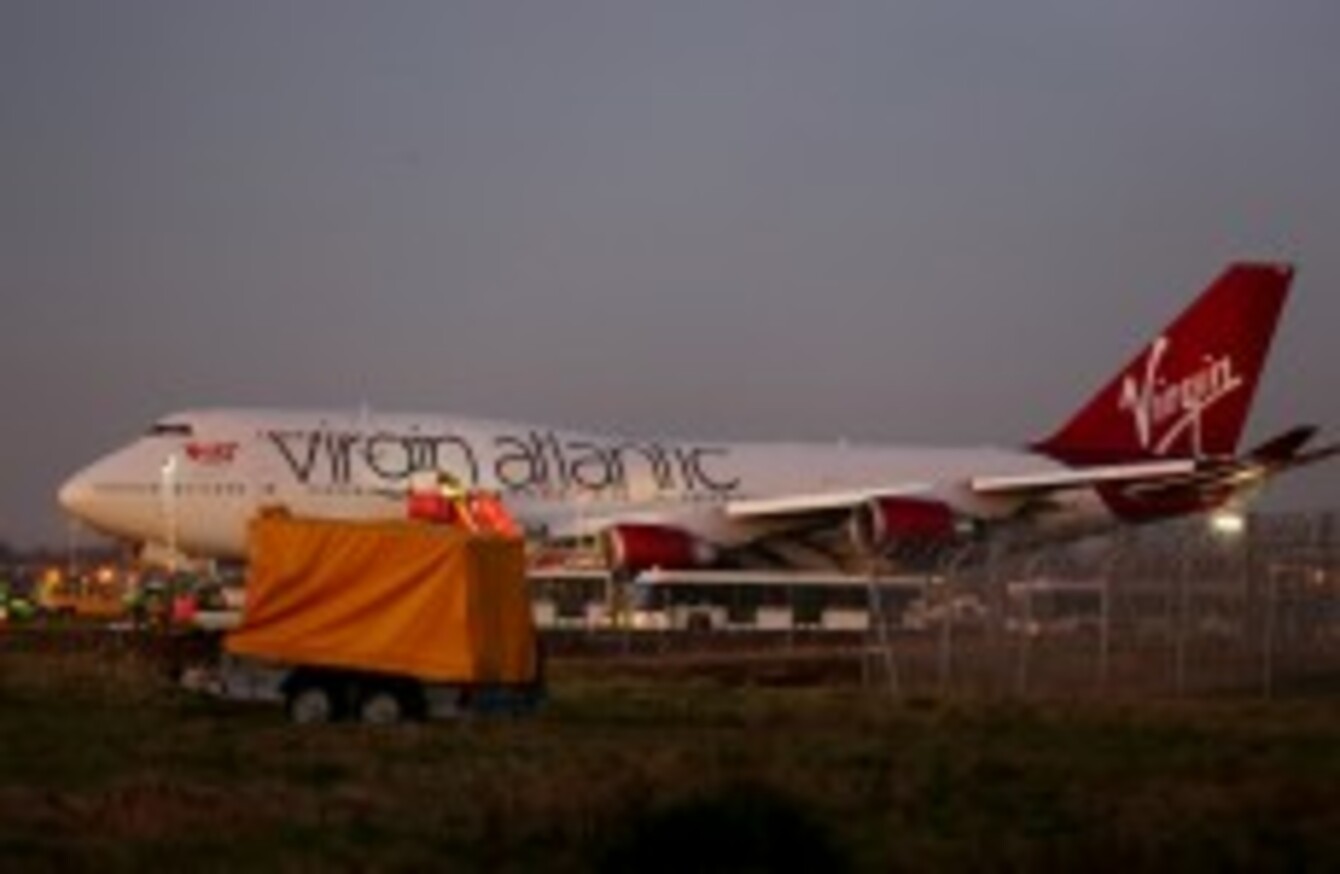 Image: PA Wire/Press Association Images
Image: PA Wire/Press Association Images
Updated 10.35pm
A VIRGIN ATLANTIC aircraft which was circling over the coast of Sussex in England earlier landed at Gatwick Airport after a fault with the landing gear was discovered.
In a statement earlier today, the airline confirmed that Flight VS43 returned to Gatwick due to a technical fault with one of the landing gears.
"The aircraft is preparing to implement a non-standard landing procedure at Gatwick airport," it said.
After the successful landing back at Gatwick, it was confirmed that some passengers suffered slight injuries. Gatwick Airport's single runway was temporarily closed because of the incident, with no planes allowed to depart or land.
The British airline's Boeing 747 jumbo jet landed with only four of its five sets of landing gear deployed, according to photos and video shown on television.
The flight path shows where the plane had been circling as the airport prepared for its arrival at the airport.
Earlier, Gatwick Airport confirmed that the flight was returning and said emergency services are on standby.
Passengers were told to brace on impact and one man described the mood as "anxious".
"A lot were worried, some crying," said the passenger, Dan Crane.
There was a spontaneous round of applause after the successful landing.
"I can't wait to get into the terminal and have a gin and tonic now," Mike Kaufman, a passenger, told Sky News television.
"We were talking about going on a rollercoaster ride when we got to Las Vegas. Now I'm not so sure," he said.
The flight took off from Gatwick at 11.44am this morning and was due to land in Las Vegas.
- Additional reporting from AFP.