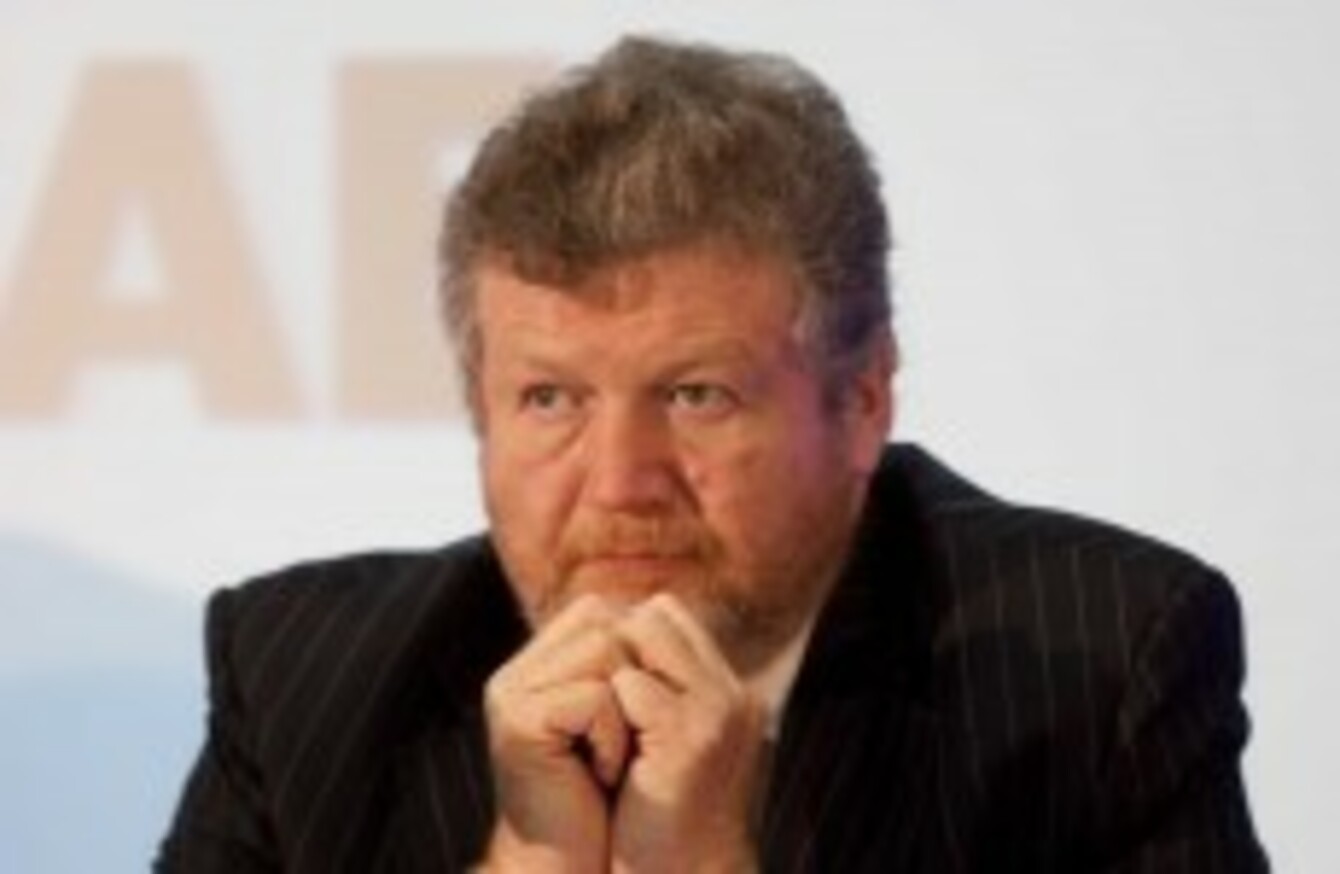 Minister for Health Dr James Reilly
Image: Eamonn Farrell/Photocall Ireland
Minister for Health Dr James Reilly
Image: Eamonn Farrell/Photocall Ireland
MINISTER FOR HEALTH Dr James Reilly has responded to the release of a new report from the Health Service Executive (HSE) about the length of time patients are waiting to be seen at clinics.
"Activity levels have to come back to the norm," said the Minister, who told RTÉ's Six One News that waiting times for day treatment and inpatient treatment had dropped. RTÉ has a copy of the report on its website.
The Minister said that more than 16,000 people have been waiting four years or more to be seen at an outpatient clinic, and that this is a "disgrace".
He said that by the end of next year no one will wait more than a year for their first appointment.
The provisional figure at the moment of people waiting to be seen at outpatient departments is around 340,000. When all of the hospitals have submitted their data, Minister Reilly said it is expected the total number of outpatients waiting will stand at around 360,000.
For the first time we have an accurate figure that we can work on. For the first time now we know the size of the problem.
Budget
The HSE reported a gross vote expenditure deficit of €270m at the 31st August, saying that on an accruals expenditure basis, the July figures contained in the performance report show a deficit of €350.9m.
There is therefore no underlying reduction in the rate of  expenditure across the business units of the HSE. Hospitals are running a deficit of €179.6m, Community Drug Schemes €121.9m and Community Services €66.3m.
Speaking on Six One News, Minister Reilly said that reduced budgets don't mean less people being treated.
The two hospitals that currently have the highest numbers of patients waiting longer than twelve months are Tallaght Hospital and Our Lady's Children's Hospital Crumblin. They along with six other hospitals account for 68.6 per cent of the national total of 226,135 patients who are waiting 12-48+ months.
Minister Reilly said that the HSE will approach the issue the same way it approached the people waiting on trolleys and the way it approached in-patient treatment.
He said the people who wait the longest will be treated first, and "by the end of next year, we will have no one waiting a year".
Minister Reilly said that he was glad his colleagues said they had confidence in him at last night's debate on a motion of no confidence in the Health Minister.