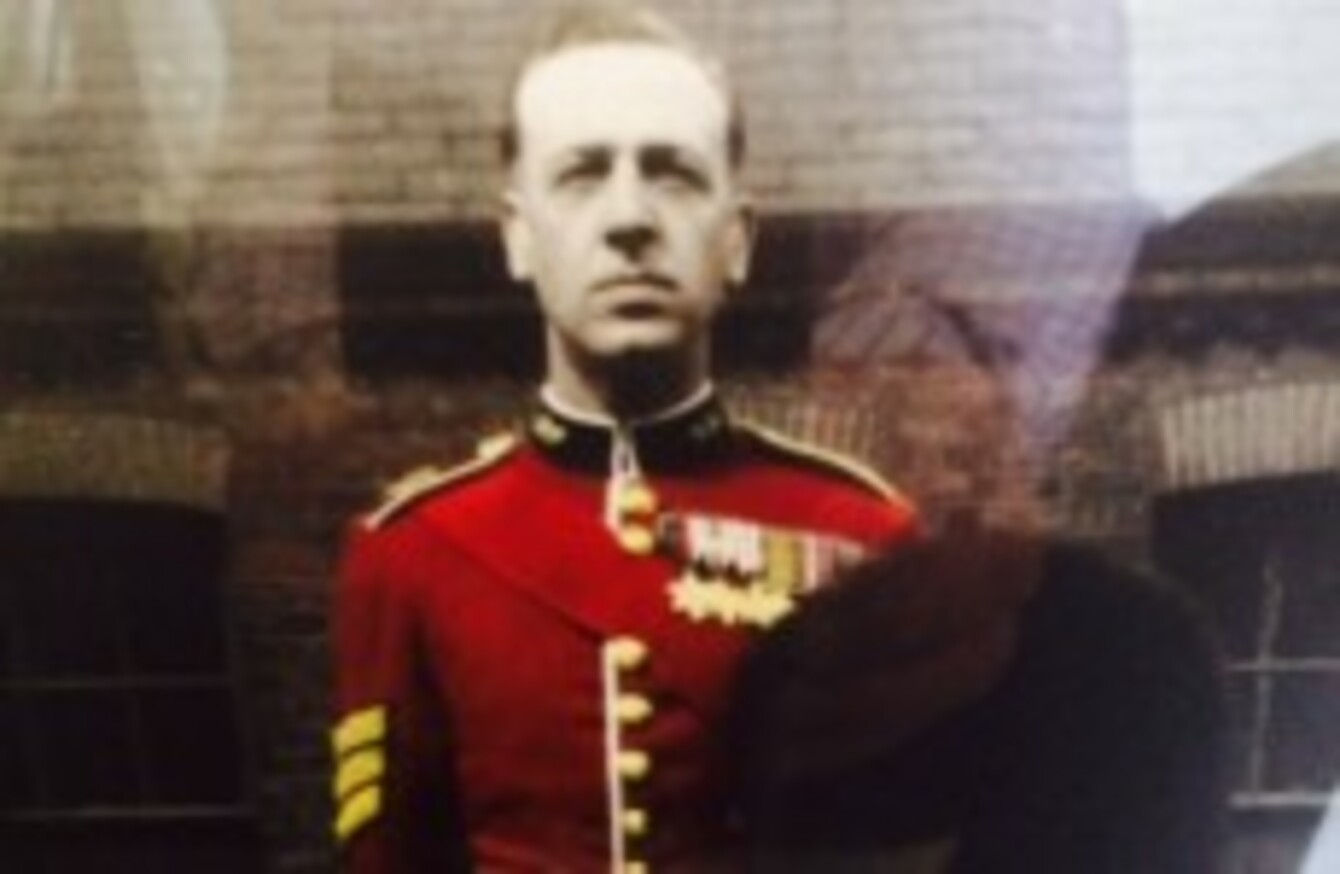 An undated image of the man wearing some of the medals which were stolen
Image: London Metropolitan Police
An undated image of the man wearing some of the medals which were stolen
Image: London Metropolitan Police
POLICE IN LONDON are appealing for information after military medals belonging to a 92-year-old war veteran were stolen on the 70th anniversary of the D-Day landings.
The veteran was at his home on Friday morning when a man with an Irish accent knocked on his front door, claiming to be from a water company. The man said he was checking the water pressure.
The elderly man allowed the man into the house to look at the taps in the kitchen for several minutes before he left.
It wasn't until later that evening that the victim noticed that some objects in his bedroom had been disturbed and eleven of his war and service medals had been stolen.
Police said nothing else except the medals were taken in the robbery, which happened in the Whetstone area of north London.
The man was described as being around 5 feet 10 inches tall and stocky, and wore grey working clothes, similar to those worn by an engineer.
The 92-year-old man served in the Grenadier Guards, an infantry regiment of the British Army. He fought in Italy and North Africa during World War II.
The London Metropolitan Police have said there have been no arrests yet but that enquiries are continuing.