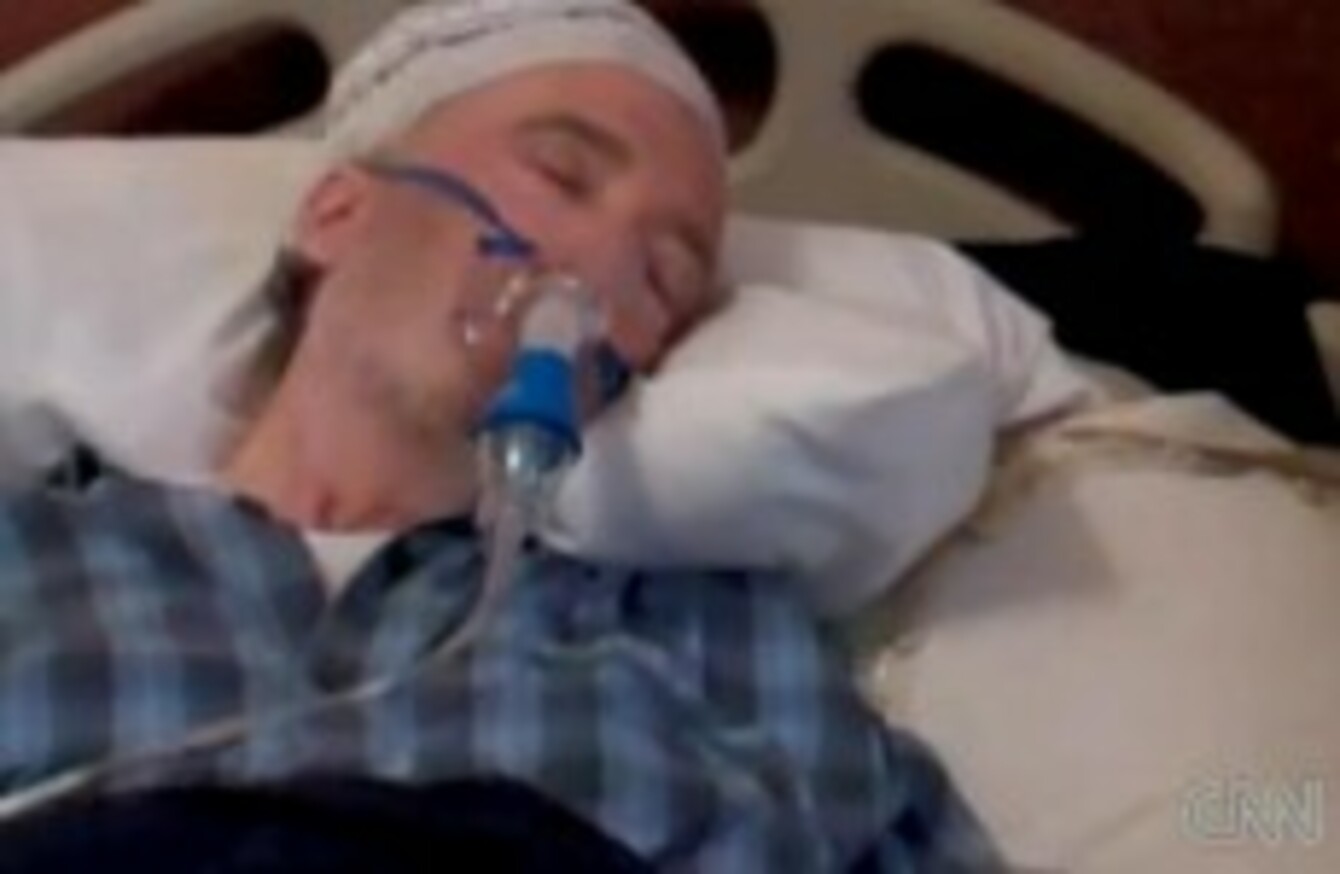 Abdel Baset Ali al-Megrahi
Image: via CNN
Abdel Baset Ali al-Megrahi
Image: via CNN
THE LOCKERBIE BOMBER, Abdel Baset Ali al-Megrahi, has been found at his home in Tripoli and is in a coma, according to the US television network  CNN.
In an exclusive report, CNN said that that al-Megrahi, convicted of blowing up a jet over the Scottish village of Lockerbie in 1988 which killed 270 people, appeared to be "comatose" and "near death," according to correspondent Nic Robertson.
Having tracked him down to his home in Tripoli, al-Megrahi's son Khaled told the network that his father had stopped eating and "sometimes is in a coma."
"We just sit next to him," he added.
Watch:

Al-Megrahi was controversially freed from a Scottish prison in 2009 on health grounds after eight years behind bars. It was said at the time that he had just months to live but his longevity has led to calls for him to be returned to jail in the UK.
As BBC News reports, he remains a Scottish prisoner, released on licence and obliged to remain in contact with the local council which said on Friday it had tried to get in touch with him as rebels advanced on battle-torn Tripoli. So far his licence has not been breached, the council said.
Libya's National Transitional Council which is effectively now governing most of the country has made clear it has no intention of returning the Lockerbie bomber to the UK.