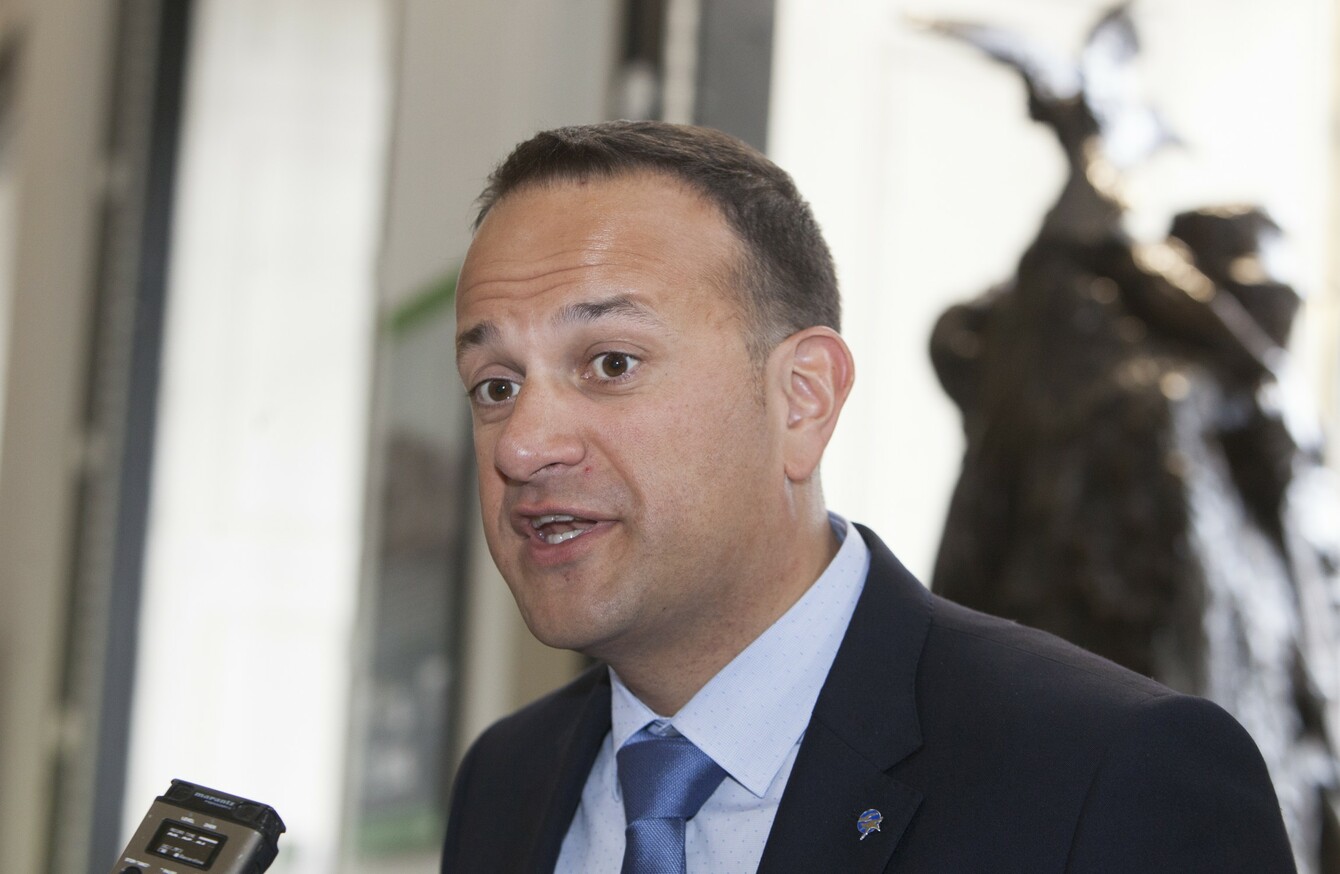 Image: Leah Farrell/RollingNews.ie
Image: Leah Farrell/RollingNews.ie
GOVERNMENT MINISTERS HAVE called on Fianna Fáil to back down in the row on water charges that threatens to bring down the minority government.
However, they have rejected suggestions that the government's days were numbered.
Last night Fine Gael and Fianna Fáil tore into each other following a mammoth seven-hour meeting of the water committee, with the country's largest party saying it is not willing to stand over the committee's report as it stands.
With the brinksmanship at a high, could the issue force a general election?
Le-oh no
No, says Social Protection Minister Leo Varadkar.
"I went and read the confidence and supply agreement and very specifically in the section on water it allows individual parties retain their positions on water, so we're not bound by the committee's report.
The one thing that I'm very confident of is that we're not going to have a general election on the issue of water. A general election wouldn't solve the issue of water.
"What Fianna Fáil and people need to remember is that the decision to bring in water meters was made by Fianna Fáil.
"The only reason Fianna Fáil has changed its position so many times now is fear and terror of Sinn Féin and the parties of the extreme left.
"We need to get away from the politics of this and nonsense and rubbish talk about elections and ask what's the right thing to do for Irish people?"
Speaking to RTÉ's Morning Ireland, Fine Gael TD Colm Brophy denied his party was trying to bring in "back-door water charges".
However, Brophy would not be drawn on whether or not his party would breach the government's confidence and supply agreement by not implementing the committee's report as it stands.
Barry Cowen
Speaking later on RTÉ's Today with Sean O'Rourke, Barry Cowen rejected Brophy's version of events as "Fine Gael putting a spin on things".
"It seems that Simon Coveney was spooked by Leo Varadkar over the weekend, and then suddenly his committee members came in and had a problem with the first sentence of the agreement. Remember that this government wouldn't have even been formed if a process hadn't been put in place to deal with water.
Regarding the prospect of the spat bringing down the government, Cowen insisted "we don't want an election".
The brink
Junior Minister Finian McGrath said that water was not a major issue for the Independent Alliance at the minute.
"This government is very strong. We're dealing with the real issues every day and we let those who have other views on water come back with recommendations.
"We are focused on getting the job done. We need to move on and deal with the real issues."
Health Minister Simon Harris said that the events of the last 24 hours were "very concerning".
"What has happened is that the mask has slipped in relation to Fianna Fáil. They have now clearly decided to side with Sinn Féin and the hard left.
"They have submitted a set of proposals which do not address the legal obligations this country faces.
"We cannot pass legislation that we know would be in breach of EU law.
"I would ask the Fianna Fáil party to step back from the brink on this issue."
Vote
Today, the water committee will vote on its final report, ahead of a Dáil debate on it next week. Fine Gael is expected to vote against its endorsement.
Simon Coveney is unlikely to implement its recommendations, arguing as he does that they would breach an EU directive on water.
If he does not, Fianna Fáil say the government will have breached the confidence and supply agreement and could lead to a general election, but both sides say that is something they are actively trying to avoid.