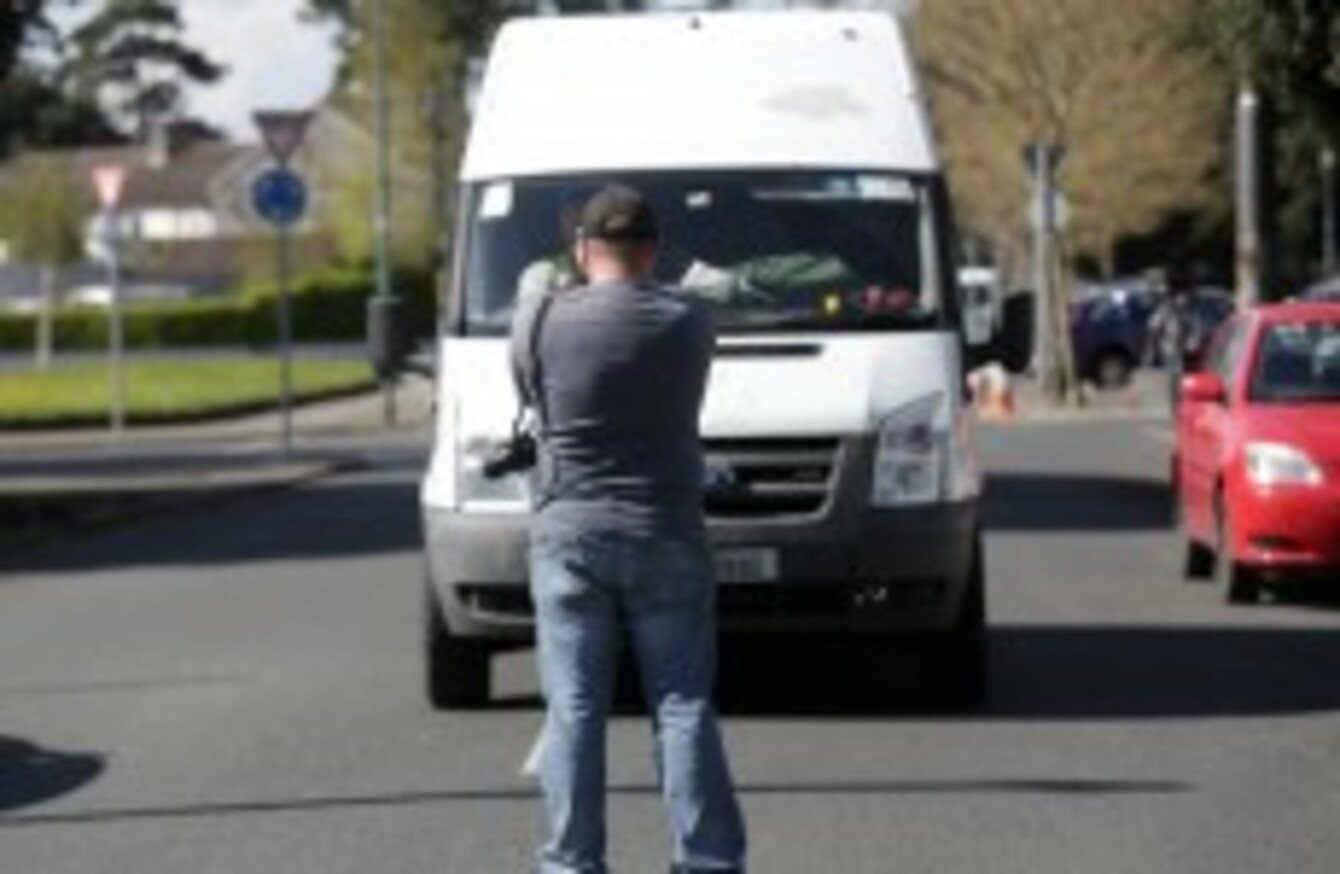 File photo
Image: Laura Hutton/Photocall Ireland
File photo
Image: Laura Hutton/Photocall Ireland
A GROUP OF seven water charge protesters will find out on Thursday if they are to face punishment for allegedly breaching a court order telling them to stay away from water meter installers.
The case of the group, six men and one woman, was before Justice Paul Gilligan at the Criminal Courts of Justice today, accused of breaching a court order telling them to stay at least 20 metres from water meter installations.
Six of the seven – Paul Moore of Mount Olive Grove, Damien O'Neill of Greenwood Park, Derek Byrne of Streamville, Donaghmede, Richard Larkin of Dublin 5, Mark Egan of Tonlegee Drive, and Bernadette Hughes of Finglas – were in court today.
A seventh, Michael Batty of Edemore Avenue, was not in the country.
In court today, videos taken on behalf of plaintiffs GMC Sierra, a private company contracted to install water meters,  were displayed, which allegedly showed protesters interfering with works in the Arbour Hill and Stoneybatter areas.
One video shows a protester allegedly attempting to fill in a hole dug by GMC Sierra workers. Another claims to show protesters moving safety barriers and others claim to show the obstruction of workers and vehicles.
Another witness, Charles Rice of First Pulse Ltd, a company hired by GMC to gather information and surveillance at protests, said that he had witnessed protesters take safety barriers from workers after a water bottle was thrown at the GMC employees.
He said that one of the protesters told a worker "I'll put you on your back".
Another witness from First Pulse, Eoin Corrigan, said that he had witnessed a homeowner kicking a worker in the head and one of the accused punching a worker in the torso, but there was no video evidence of these incidents.
Closing
In closing, Jim O'Callaghan SC for GMC said that the facts had not been disputed in the case. He added that the accused had contravened an order made by Justice Gilligan in November.
He said that while GMC Sierra acknowledged the right to protest, its workers had a right to work. He said that this right was being denied by the protests.
Patrick McGrath SC for the accused said that the fact that none of the witnesses knew the accused without being told who they were by third parties showed there was not enough evidence to find the seven in contempt of court.
He said that there was a "huge problem" with recognition evidence and urged the court to "exercise the same caution a jury would be told to".