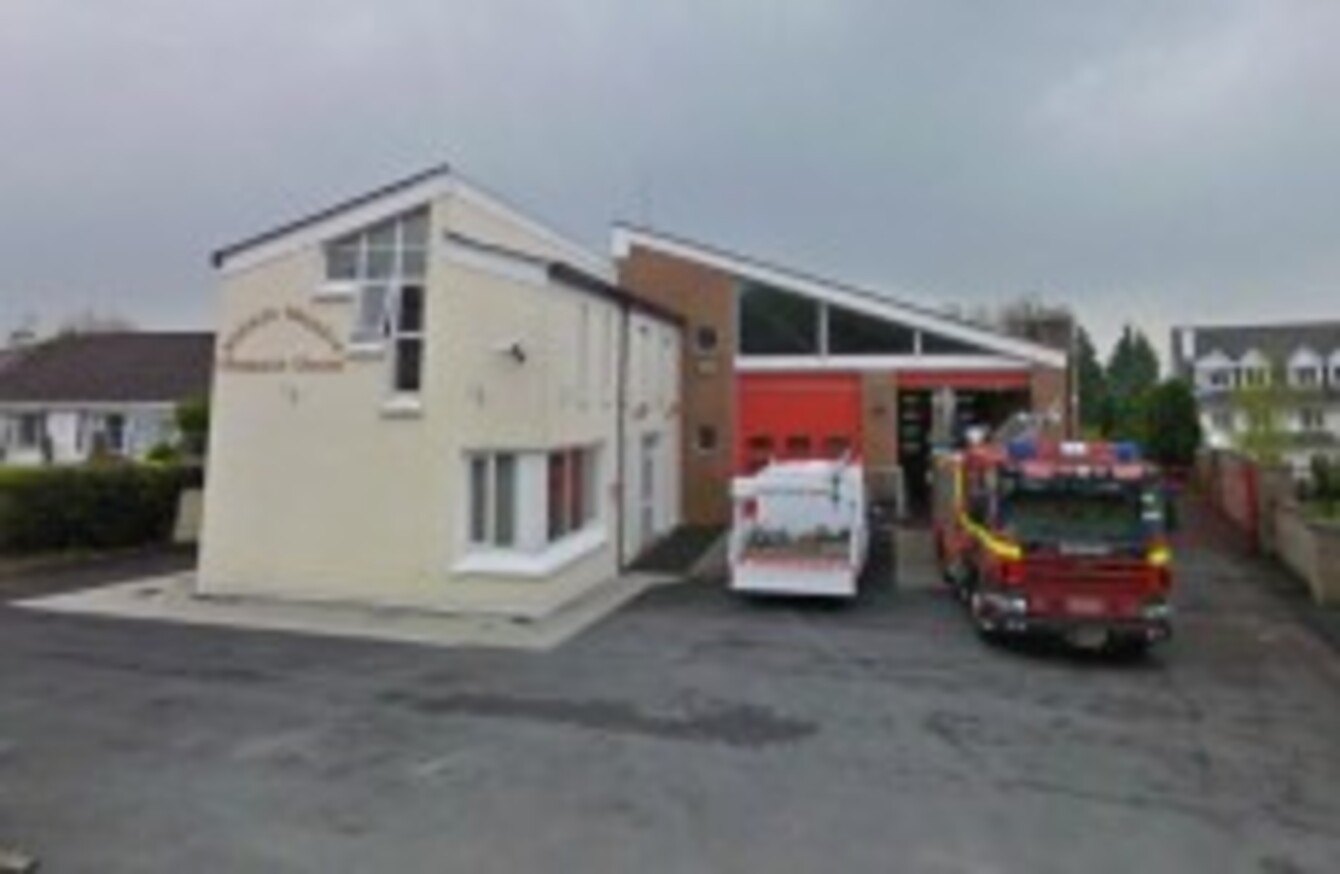 Cappoquin Fire Station
Image: Google Street View
Cappoquin Fire Station
Image: Google Street View
WATERFORD COUNTY COUNCIL has hit back at claims that it left people unprotected in the case of a fire.
The Irish Fire and Emergency Services Association (IFESA) warned of what they called "a potentially dangerous situation" because of the closure of Cappoquin Fire Station for three days.
The IFESA says the station was closed due to a lack of staff.
The council, however, rejects that, saying that the station was closed to facilitate training.
"The station was closed on 19-21 November from approximately 8.30am to 6pm to facilitate essential training of the fire fighters, in the event of a chemical incident.  This fact can be verified by the Fire Service Control Centre which retains records of specific times when stations are 'off the run'.
During this time, the  Cappoquin area  was covered by the firefighters stationed in the nearby town of Lismore, which is located approximately four miles away, which is normal practice.
IFESA National Chairman, John Kidd says that firefighters are concerned that stations will be closed.
"Management themselves appear to be waking up to the dangers of this situation and retained firefighters have been ordered by the Chief Fire Officer to be ready to turn out for all calls on a 24/7/365 basis even though they are only contracted to work every second week and have other work commitments."
Kidd added that the issue was one of safety, citing the Bray tragedy.
The question IFESA is asking is where is this going to stop and at what price in terms of the safety and protection of the community who are being left without adequate fire services.
"It has been clearly proven that a major contributing factor in the Bray case was the unavailability of retained staff to man fire engines – we do not want a repeat of those tragic circumstances again."
Waterford County Council, however, rejects those assertions.
"Waterford County has a total of nine retained stations to provide fire response for a population of approximately 60,000. This degree of cover is well in excess of national average figures," said a statement, which added that recruitment is ongoing.
"The compliment of firefighters has increased rather than decreased in recent years.
"It was for safety reasons that the Cappoquin Station was required to 'go off the run' for the period already clarified as the number of available crew in Cappoquin had fallen below the nationally agreed safe level for responding to incidents."