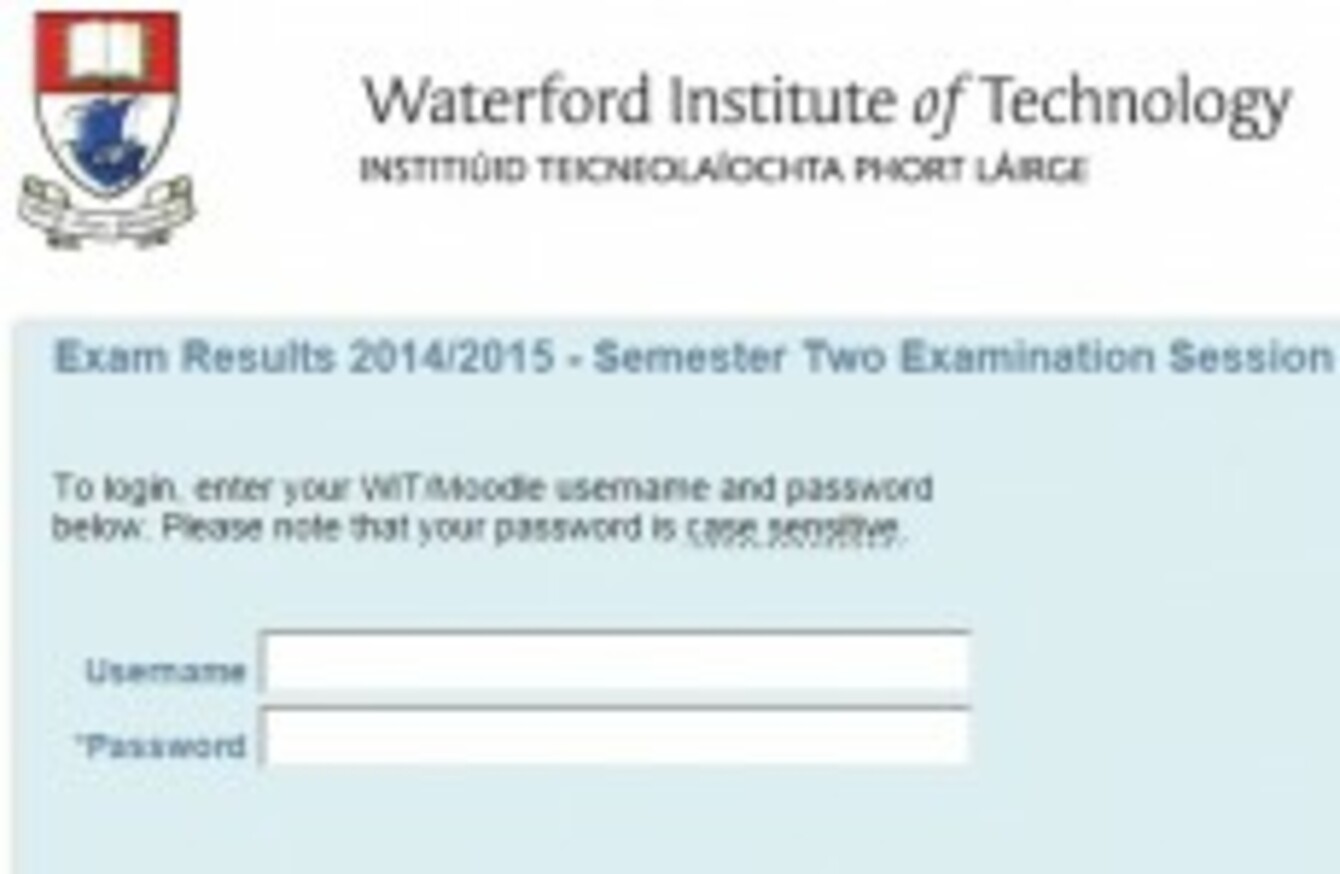 Image: Waterford Institute of Technology
Image: Waterford Institute of Technology
STUDENTS AT WATERFORD Institute of Technology were left in dismay as they logged on to check their exam results today.
The college said on their website today that the institute's exams website experienced "a large cyber-attack", resulting in exam results being unavailable.
The institute's IT team worked to get the system back up and running, initially thinking it would only be available again tomorrow.
Exam results 
Students were left extremely angry, with many venting their frustrations on the college's Facebook page.
The college acknowledged that the issue was "hugely frustrating" but said it was doing everything to fix the issue. 
The latest update just over an hour ago is that the website is back up and running after being down for most of the day.
As of 7pm today, about 2,000 students received their results, said the institute.
The exams website appears to be back up and running fully and the vast majority of our students have received their results. Those students who haven't accessed them yet should be able to do so quickly.

To all our students, we would like to apologise again for the inconvenience and frustration this delay has caused.