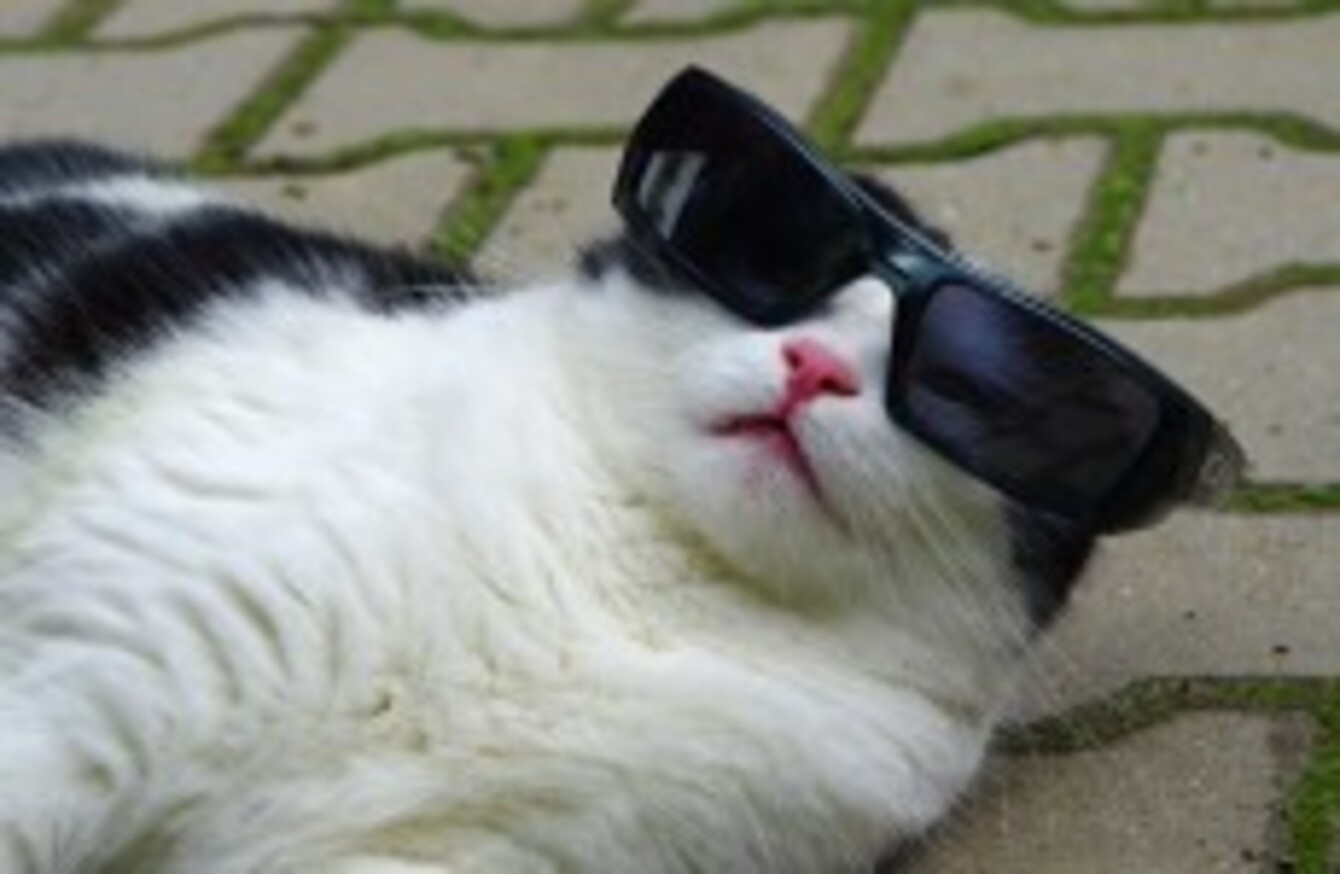 Cat with sunglasses
Image: Shutterstock
Cat with sunglasses
Image: Shutterstock
WINTER 2014/15 HAD below average temperatures overall, with the sunniest winter recorded at Dublin Airport.
Met Eireann reports it was the sunniest winter at the airport since records began 73 years ago, exceeding its previous record by over 15 hours of sunshine.
The sunniest day of winter 2014/2015 was 14 February at Knock Airport with 8.8 hours, its sunniest February day since the station opened in 1996.
Wet weather 
Newport recorded the wettest day on 22 December with 38.9mm, its wettest December day in 12 years.
Knock Airport's wettest day of 32.5 mm on 14 January, which was its wettest winter day on record since 1996.
Winter mean air temperatures were mainly below average.
Highest temperatures of winter were all reported on 1 and 9 January, with the season's highest maximum of 16.2°C reported at Carlow (Oak Park) on 9 January.
This was its highest since winter 2007/2008.
The coldest conditions of winter were reported on 29 December, 29 January, 3, 4, 9 February.
Temperatures of -7.9°C were reached at Dublin Airport 3 February, its lowest recorded during February since 1956.
The season's lowest temperature was -11.9°C at Gurteen on 4 February.
This February was drier and cooler than average in February, with rainfall also below normal.
February
Met Eireann reports it was the sunniest February in five years at stations in Cork and Kerry.
Nearly all monthly rainfall totals were below average except for isolated stations in the west and southwest.
Although the overall highest monthly accumulation of rain was reported at Newport where 145.6 mm fell, 115% the long-term average, seasonal rainfalls were variable.
All stations reported wetter conditions in February 2013, with drier conditions the previous year.
The wettest days were the 15 and 22 February, with the month's wettest day of 17.6 mm recorded at Newport on the 22 February.