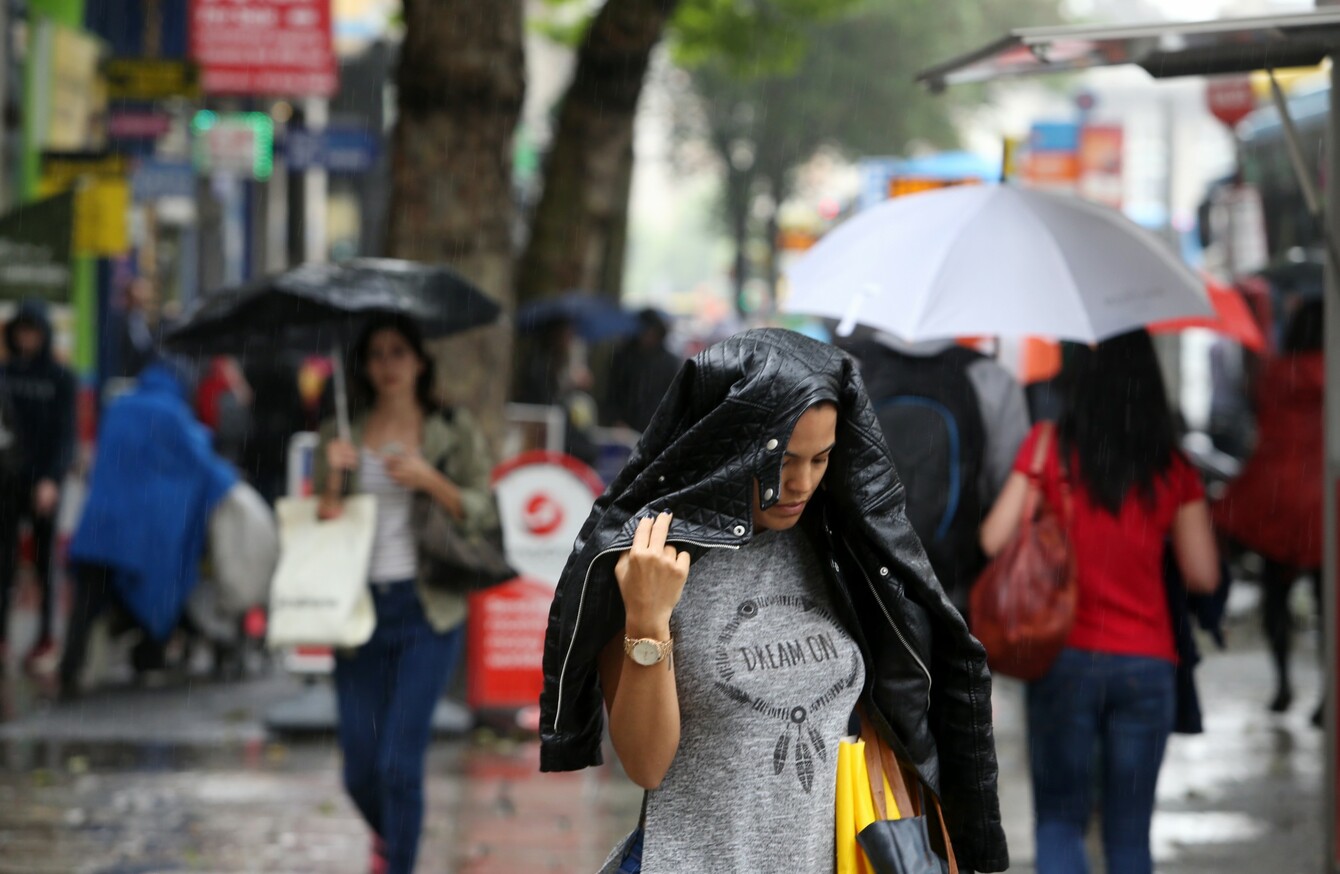 Image: Sam Boal/RollingNews.ie
Image: Sam Boal/RollingNews.ie
YOU MAY HAVE already noticed – but the weather is fairly horrible.
Heavy rain will affect much of the country, with heavy rain due to clear eastwards according to Met Éireann.
While that rainfall will continue to fall, it will move north to Ulster as the day goes on.
"Southwesterly to westerly winds over the southern half of the country will be fresh at first but light elsewhere and winds will become moderate westerly with the clearance."
Tonight will see scattered showers across the west and north. Tomorrow will see more showery rain and scattered showers across the country.
The outlook for the rest of the week isn't much better, either.
Tomorrow night will see scattered showers in the east and north, while Friday will be breezy and showery.
If you were hoping that meant a sunny weekend, that looks unlikely. While Saturday will start off bright, a spell of rain will spread eastwards overnight and into Sunday morning.
So for now, pack an umbrella.