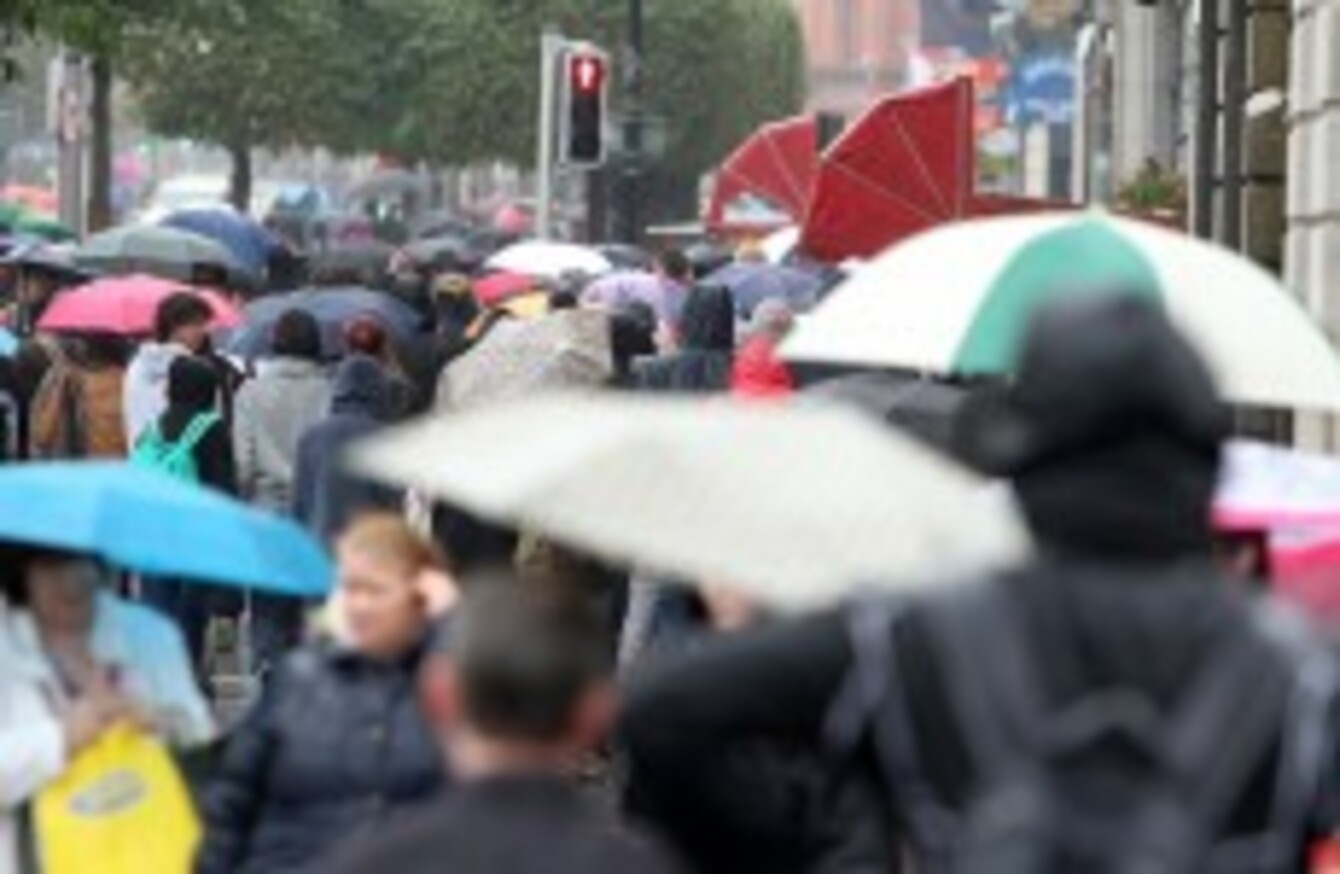 Image: Sam Boal/Photocall Ireland
Image: Sam Boal/Photocall Ireland
IT WAS A Spring that brought typical Irish weather, managing to be both warm and wet all at once, according to Met Éireann.
In its roundup of Spring 2014 weather, Met Éireann said variable rainfalls totals were recorded during all three months of the season, with the lowest in April and highest in May. Most stations in the midlands, south and southwest reported their wettest spring in five to eight years with the wettest day on 25 April.
The number of wet days (days with 1mm or more) ranged from 34 at Casement Aerodrome to 52 days at Belmullet.
Season mean air temperatures were also above their long-term averages everywhere with March reporting above-average temperatures nearly everywhere except at coastal stations in the west and southwest.
The month of May was notably warm and wet with nearly all stations reporting above average rainfall values and mean temperatures. However sunshine values were all below average.
And unfortunately there's more of today's wet weather on the way tomorrow with showers mostly in the west early on but becoming more widespread in the afternoon and early evening.